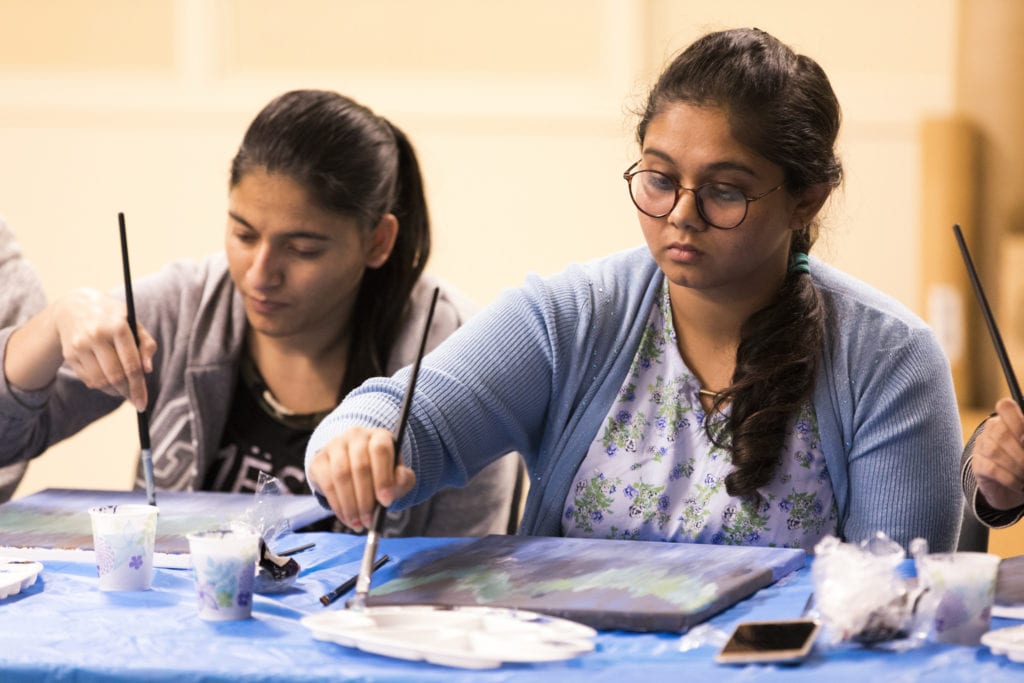 Thrive Week, November 4-9,  is a time to focus on the importance of balance and self-care in developing positive mental health that supports success in learning and working.
We invite you to take a moment to do something that gets you active, creative, connected or relaxed – whatever it is you need for balance. All events are free and open to students and staff.
Exchange District Campus
Monday, November 4
Therapy Dogs
11:30am – 1pm in the Atrium
Come relax and pet a sweet, calm therapy dog.
Tuesday, November 5
Mental Health Workshop 
11:30am – 1:00pm in P107
Join educators from Klinic to explore the topic of mental health. Snacks provided.
Wednesday, November 6
Mindfulness Workshop
noon – 1pm in the Gym
Join Mario DeNegri to explore mental strategies for focus and peace.
Paint Party with Power of Painting
4pm – 6:30pm in the Dining Hall
Follow step-by-step instructions and a creative touch to your very own canvas.
Email blsawatzky@rrc.ca to save a prime seat, or just show up. Spaces limited. Snacks provided.
Thursday, November 7
Fresh Fruit and Resource Table
11am – 1pm in the Atrium
Grab a healthy snack and learn about mental health and wellness resources.
Yoga
4:15 – 5:15 pm in P107
Stretch, breathe and move your way to balance.
Friday, November 8
Braid and Manicure Bar
9am – 2pm in the Library Hallway
MC College students will help you relax as they pamper your hair and nails. First come, first served.