The Power of Storytelling Builds Connections During Mental Health Week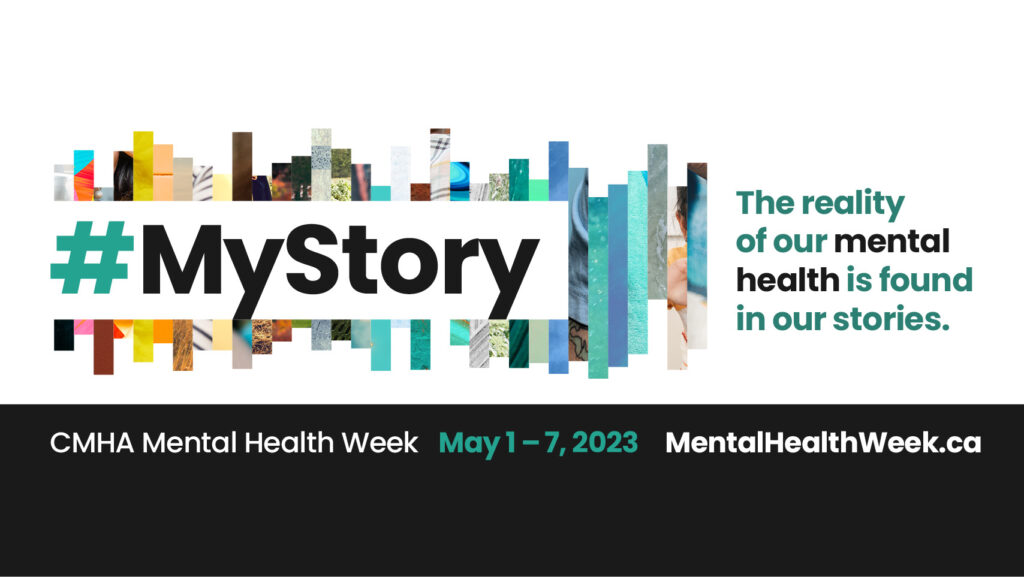 May 1-7 is Canadian Mental Health Association (CMHA) Mental Health Week. This year's theme is #MyStory.
Collectively and individually, we have multiple layers and stories that make us who we are and while each year 1 in 5 Canadians experience a mental illness or mental health issue, 5 in 5 of us – that's all people – have mental health.
While we all have different experiences, when we share our stories, we build connections and develop deeper understanding and a sense of community with others. By hearing, seeing and learning of others' experiences in the world through storytelling, we can destigmatize mental health and raise awareness of important issues, while encouraging individuals to seek help and support.
Whether you chose to share your story with someone you trust or listen to others' stories, there are several ways to participate in Mental Health Week.
Attend a Webinar
"Someone I know opened up about their mental health struggles but I don't know how to help them. What should I do?"
During Mental Health Week, our friends at MindBeacon are hosting an "Ask an Expert" event to discuss how to respond to vulnerability in the most helpful way possible.
Date: Wednesday, May 3rd
Time: 11:00 – 11:30 AM
---
Join a Community Walk
Enjoy a guided 30 minute noon hour walk around the grounds at Notre Dame Campus or around the downtown area at the Exchange District Campus. Take this opportunity to enjoy some fresh air, change your scenery and move your body while connecting with other people.
Exchange District Campus: Tuesday, May 2 – leaving at noon. Meet in the Elgin courtyard by Tim Hortons.
Notre Dame Campus: Wednesday, May 3 – leaving at noon. Meet at the North Gym.
For more information and to join one of the groups, contact Kristi.
---
Learn About Available Mental Health Supports
We all need support from time to time so it's important to be aware of the resources that are there for us.
RRC Polytech students are encouraged to explore our student mental health supports and resources. Staff and faculty can visit the staff forum page for more information.
Everyone is welcome to look into the Wellness Together Canada portal for free mental health and substance use support.
---
Sign Up to Join the RRC Polytech Ride Don't Hide Team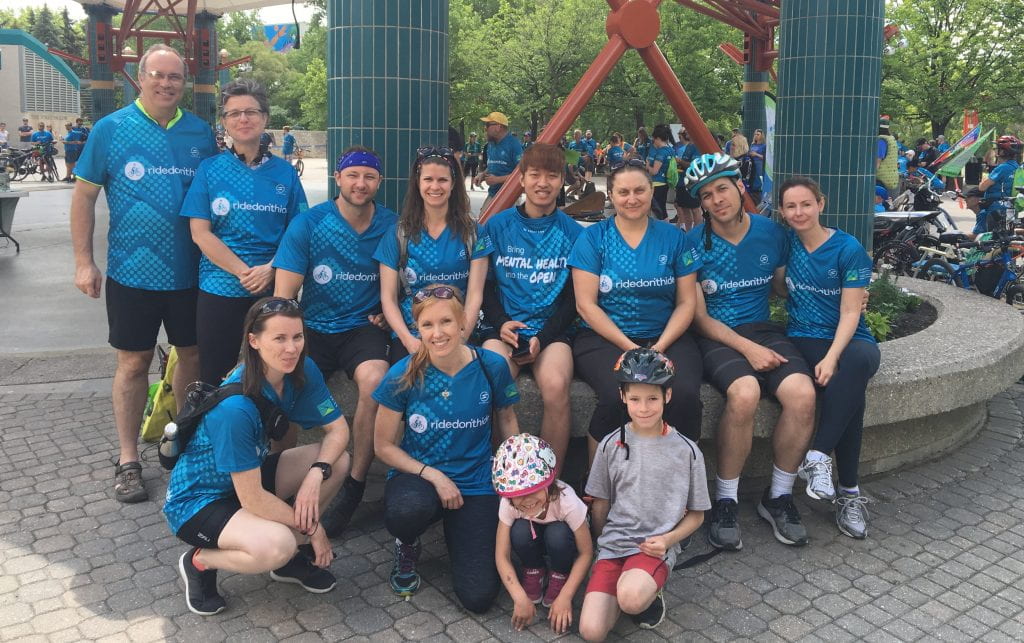 Ride Don't Hide is Canada's largest community bike ride for mental health. Ride to bring mental health out in the open, so no one has to hide.
Ride Don't Hide will take place on Sunday, June 25 at Vimy Ridge Park and will include a picnic, a bike ride, live music and resource tables. RRC Polytech will be sponsoring the registration fees of up to 20 team members and fundraising is optional.
More information can be found here. Please contact Breanna Sawatzky to join the team.
---
However you choose to observe mental health week, know that its our stories that make us human.