Anxiety Solutions: Ask an Expert
February is Psychology Month; a time when psychologists make a special effort to educate the public on how psychology can help people live healthy and happy lives.
To celebrate Psychology Month, the Manitoba Psychological Society has organized a variety of educational seminars for the public on a wide array of psychology-related topics. RRC is fortunate to be hosting two of these events.
Anxiety Solutions
While anxiety is a natural and healthy human emotion, excessive anxiety can interfere with life, work, and studies. During the COVID-19 pandemic, many students and staff are experiencing more intense or prolonged forms of anxiety, from nervousness and worry to fear and dread.
You're invited to attend a live virtual Q&A session where anxiety experts present solutions to common anxiety-related issues. There are two separate sessions scheduled in order to accommodate a variety of schedules.
When: Tuesday February 9, noon-1pm with Dr. Jason Ediger OR Thursday, February 18, 1-2pm with Dr. Elizabeth Hebert
Where: WebEx. Register here for February 9 OR register here for February 18.
All students and staff are welcome. Please contact Breanna Sawatzky for accessibility needs.
More About the Presenters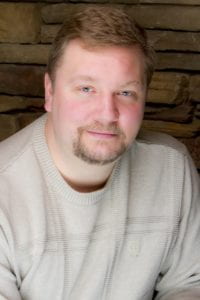 Dr. Jason Ediger, C. Psych.
Dr. Ediger has a special interest in blending cognitive behaviour therapy with mindfulness based approaches to change and coping. His practice focuses on anxiety, mood difficulties, chronic pain and health concerns in adults and adolescents.
Dr. Elizabeth Hebert, C. Psych.
Dr. Elizabeth Hebert provides psychological treatment services for anxiety disorders, OCD, PTSD, and other mental health concerns. Her main research interest is the development and evaluation of psychological treatments for anxiety disorders and the cognitive-behavioural mechanisms underlying these disorders.