Conquest Planning provides students with access to their future: RRC Polytech gifted industry-standard software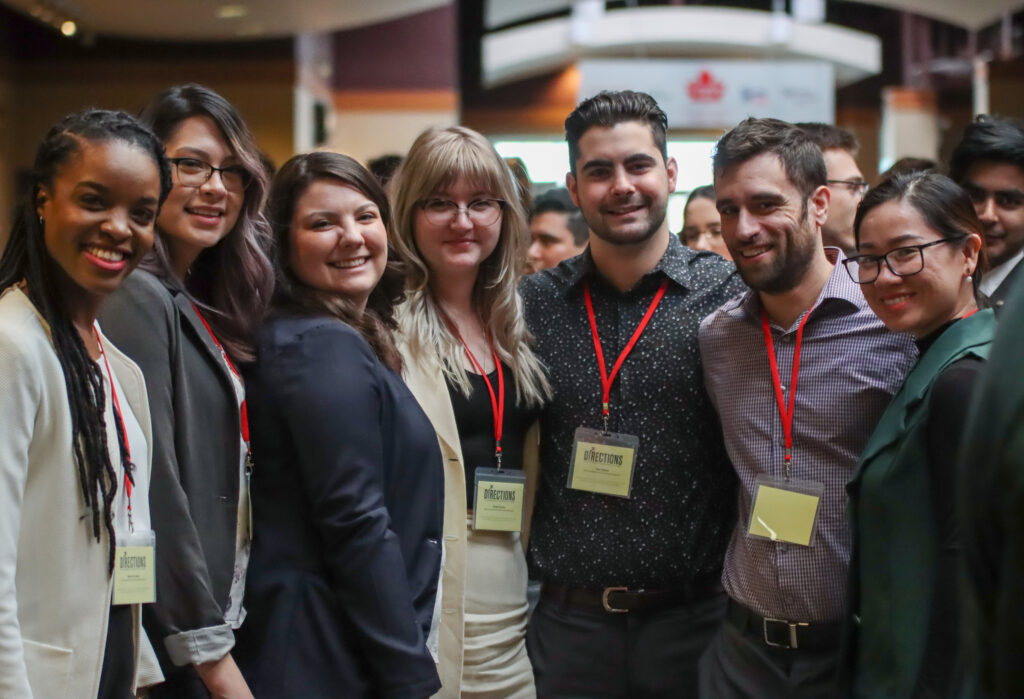 Business Administration is one of the most flexible programs you can take at Red River College Polytechnic (RRC Polytech). Do you want to develop marketing skills? Or work in personal finance? Or perhaps own your own business – Business Administration can help you get there.
Carol Liang, an international student, and soon-to-be graduate from Business Administration, selected RRC Polytech's Business Administration program to help build off her existing career in analytics and e-commerce.
"Gaining more financial knowledge will help me to combine my experience as an analyst and what I'm interested in to help organizations to make informed decisions," said Carol.
Part of the reason for the success of Business Administration is because RRC Polytech prides itself on ensuring students use the same technology, programs, hardware, and tools they would use in the workplace, so they're prepared from day one.
"As a new immigrant to Canada I didn't know a lot of the financial policies, or how to do my taxes, so I learned all of that while I was at RRC Polytech. It was really rewarding for me," said Carol.
Personal Financial Planning, a Business Administration final year course brings together everything that students have learned about financial planning – tax, insurance, estate, and retirement planning – and use this information to help solve client problems or determine the appropriate strategies for their clients.
"There are all these aspects of planning that students are trying to bring together. And if you can imagine trying to deal with those individually and using a calculator to do this, it becomes quite taxing and a lot of work," said Bruce Eyford, Instructor, Personal Financial Planning.
Enter Conquest Planning.
Conquest Planning is a financial planning software that allows both financial planners and their clients to input financial data with the goal of delivering hyper-personalized advice and strategies that address consumers' unique needs.
"If I trained students with outdated software, it wouldn't give them a competitive advantage in the marketplace, so I wanted to make sure we used a product that was modern and state-of-the-art," said Bruce.
Conquest, a Winnipeg based company, recently gifted RRC Polytech software for the Personal Financial Planning and Financial Selling courses, valued at $208,000 in support of RRC Polytech's In Front of What's Ahead comprehensive campaign.
"We believe that supporting the next generation of personal finance specialists is incredibly important, not only for the industry, but for the success of our communities," said Brad Joudrie, Chief Revenue Officer, Conquest Planning. "Graduates from RRC Polytech will be using Conquest Planning as they progress in their financial planning careers, so providing them access while they were learning was an easy decision. The future of personal finance is changing but the value of advice is not. We're committed to creating a better financial future for all by arming current and prospective advisors with the right resources to deliver meaningful personalized advice ."
Conquest Planning has been used in Personal Financial Planning since September of 2021 and was introduced to Financial Selling this past fall.
"I feel grateful that we have the chance to use Conquest Planning because, as I understand, this is an industry standard tool," said Carol. "It's very easy to use and user friendly and automatically creates chats and analysis that we would share with clients."
Bruce agrees. "It's an excellent program and has this AI strategic advice manager that really helps students because it makes recommendations for them to think about potential strategies," added Bruce.
Conquest Planning has provided RRC Polytech full versions of the software that allows students to truly experience what the software can provide clients.
"I always want to prepare students to the best of their abilities and to be successful after graduation, and providing them access to Conquest Planning not only achieves this goal, but helps them better understand how artificial intelligence-powered tools represent the future of finance," said Bruce.
Carol is currently looking for employment and is ready to take on whatever challenge comes her way. "I want to use what I learned at RRC Polytech and contribute to the company. I am looking for an analyst related role at a financial institution, I love working with data and with stakeholders and if I can combine all of this, I will feel very satisfied," added Carol with a smile.