Thank you again to everyone who has contributed a generous donation to the COVID-19 Emergency Student Support Fund. Together we have raised more than $350,000 to help students who have been financially impacted by COVID-19.
The following messages of gratitude have been submitted by recipients of the fund:
I want to take the time to express a massive thank you for the generosity you've shown me during this tough time. The bursary that I recieved thanks to you is directly helping to ease some of the financial burden that the pandemic is causing in my life right now, and for that I am truly grateful. Again, thank you so much.
Austin, Medical Laboratory Sciences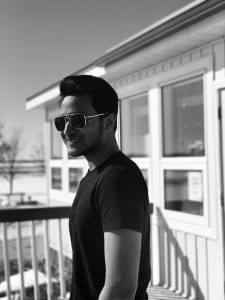 Today I am very glad to receive this bursary which is motivating me to do better in my future endeavours. Moreover, now I will try to achieve best merits in my upcoming courses, so that I do a proper use of this bursary.
Furthermore, these kinds of bursary is very much encouraging to all of the students of the Red River College who are in need at this current pandemic. Alongside to that, this overall initiative by the Red River College is very much supportive to all the students like us.
Nonetheless, I would like to show my gratitude towards you who has given me this wonderful bursary and would like to let you know that you have also helped me to put on more step forward to my future goal of being successful.
Mohammed Mahir, Business Technology Management
Thank you for the Bursary. It has meant so much to me and my family. It has taken some stress off of our backs to put food on the table and pay bills. I pray you are blessed in return. I truly believe what goes around comes around.
Dana, Woodworking and Cabinetry Technology
I would like to thank RRC for the help that was given to me during this challenging time that the world is going through. I am deeply grateful for this support that is being very useful. I am very proud to study at an institution that thinks about the welfare of its students.
Greisi Keli, Business Administration
I wanted to send my sincerest thanks to you for this gift. I am a father of a 2 year old girl who I sobered up 4 days before she was born after a long battle with meth addiction. I went back to school, got five A+ and one A this term but the virus has left a lot of opportunity postponed. This money will help her and I stay safe, healthy, and happy until normal resumes, and I can give back the kindness I've received.
Jameson, Occupational Health and Safety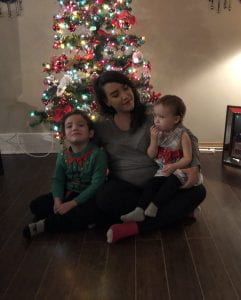 Thank you so much. Me and my kids appreciate this money now more than ever. Having some financial stability during these uncertain times really takes a huge weight off my shoulders. Thank you.
Faith, Culinary Arts
As of today there are still students who need financial support as they enter the Fall 2020 term at Red River College. Donate today to make a difference.