Diversity Speaker Series: Laurelle Harris
Addressing the Combination of Systemic Racism and Ableism – Featured Expert and Virtual Panel Discussion
The first step in removing barriers to access and participation for all people is to identify and address the obstacles they are facing. Systemic racism exists in entrenched practices, beliefs, laws, and policies that produce, condone, and perpetuate widespread unfair treatment and oppression related to race. Ableism, or discriminating against people with learning and living challenges, is a deep-rooted construct that often unintentionally makes it more difficult for individuals with physical and neurological differences to succeed.
Join RRC Polytech's Anti-Racism Committee for the third in a four-part virtual speaker series featuring champions of equity, diversity, and inclusion in a post-secondary setting, accompanied by a moderated panel discussion designed to inspire change.
Keynote speaker, Laurelle Harris is the Founder, CEO and Principal Consultant at Equitable Solutions; an experienced litigator with formal training in mediation, arbitration and conflict resolution; an educator; and a caregiver to racialized individuals with disabilities. Ms. Harris will focus her discussion on ways in which systemic racism and ableism in combination can present in workplaces and educational settings and offer advice on how to address it.
An RRC Polytech student and Executive Director will then join the discussion to share their experiences and suggestions and respond to questions from the audience.
Event Details
Date: November 4, 2022
Time: Noon – 1pm
Host: RRC Polytech's Anti-Racism Committee via ZOOM
Keynote
Laurelle Harris, Principal Consultant at Equitable Solutions
Laurelle Harris has undertaken graduate studies in Women's Studies and Black Studies at The Ohio State University in Columbus, Ohio as well as pursuing Women's Studies at the University of Winnipeg and the University of Manitoba. Ms. Harris earned her law degree in 2001 from the Faculty of Law at the University of Manitoba and is an experienced litigator with formal training in mediation, arbitration and conflict resolution undertaken locally and at York University in Toronto, Ontario.
She founded Equitable Solutions Consulting in 2020 offering services which help organizations meet their goals to be more equitable and inclusive, including:
Organizational assessments and equity action plan development
Dedicated organizational support and strategic advice relating to equity, anti-racism, and leadership development
People, culture, and wellness support, including workplace investigations, policy and process development, and equitable recruitment support
Anti-racism and equity education
Coming from a family of educators, Ms. Harris finds teaching to be a rewarding way to contribute to effecting change in our communities. Ms. Harris teaches and practices using an anti-racist, intersectional feminist analysis to better understand, dismantle, and counter structural oppressions. She has taught Women's Studies at the undergraduate level and has also taught at the University of Manitoba's Faculty of Law.
Ms. Harris has served on local and national boards and committees and has volunteered extensively in the area of community health. Within the legal community, Ms. Harris also serves as a director with the Manitoba Law Foundation and as a member of the Legal Aid Manitoba Advisory Committee. She also chairs the Manitoba Bar Association's Equality Issues Section.
Panel
BJ Canard, RRC Polytech Student, Social Innovation and Community Development program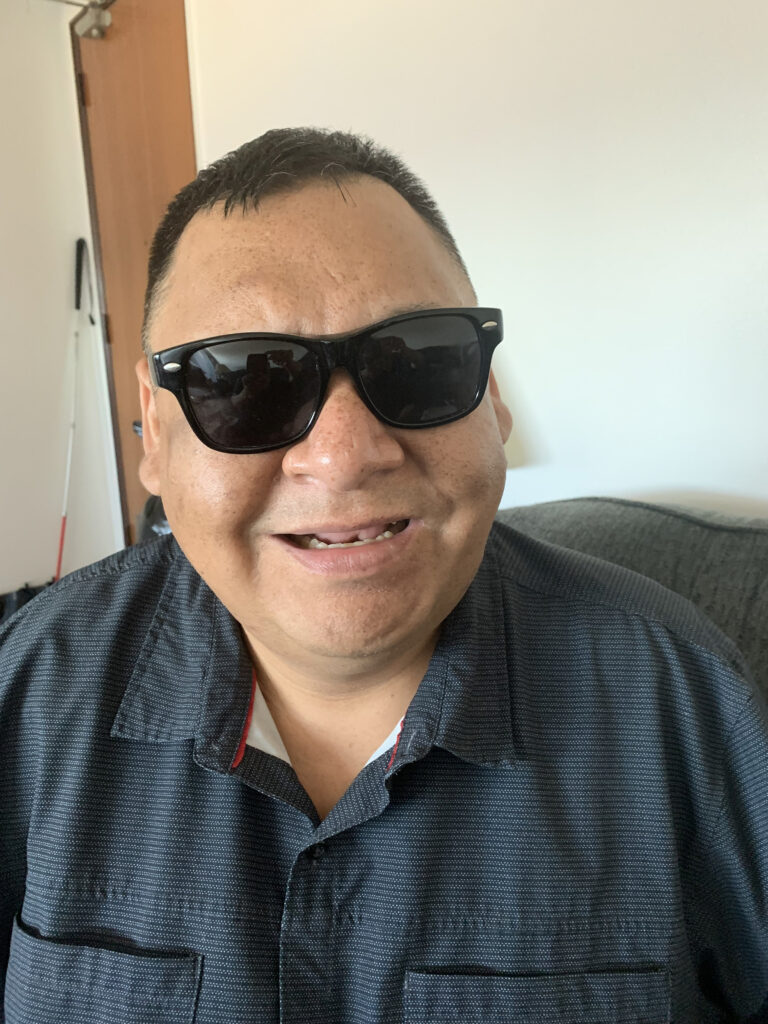 William Canard is better known to his friends and family as Billy Joe or BJ. He's currently enrolled in the Social Innovation and Community Development program through the School of Indigenous Education at RRC Polytech. BJ is a 46-year-old Indigenous male who is visually impaired. Before his vision loss he worked as a cook and a chef for nearly 20 years so with his background in hospitality and the new skills he's developing at the College he's hoping to get into event planning. BJ enjoys a wide variety of interests from playing guitar and music, to audiobooks and is considering getting into the golf program at Blind Sports Manitoba
Arnold Boldt, RRC Polytech Executive Director, Policy and Projects
Arnold Boldt O.C., M.Ed. has contributed extensively to variety of post-secondary teaching and leadership roles over the past 35 years. Beginning his career as an Instructor at Keewatin Community College (now UCN), he also served as a Chair, Principal and Executive Director of Inter-Universities North's First-Year Distance Education program at KCC before moving on to create and administer an adult learning centre for the Nisichawayasihk Education Authority (in Nelson House).
He then spent 18 years with Saskatchewan Polytech serving as a Dean (technology), Associate Vice-President (learning & teaching) and Provost & VPA (interim). Since 2016 Arnold has been with RRC Polytechnic serving as Executive Director, Academic, Special Advisor to the VPA and now as ED, Policy & Projects. Arnold's involvement in elite-level athletics and para-cycling includes participation in six Paralympics and numerous national and world championships. His Paralympic high jump record of 1.96m in 1980 (Arnhem, Netherlands) still stands, as do his world championship mark of 2.04m (Rome 1981) and indoor mark of 2.08m (Herald Tribune Games, Winnipeg, 1981). He has been inducted into four sports halls of fame, including the Canadian Sports Hall of Fame. For his life-long contributions to the Paralympic movement and advocacy for disabled people in Canada and other parts of the world, he was appointed an Officer of the Order of Canada by the Governor General in 2012 and received both the Queen's Golden (2002) and Diamond (2012) Jubilee Medals.
Moderator
Joshua Malam, RRC Polytech Student, Business Administration (Marketing)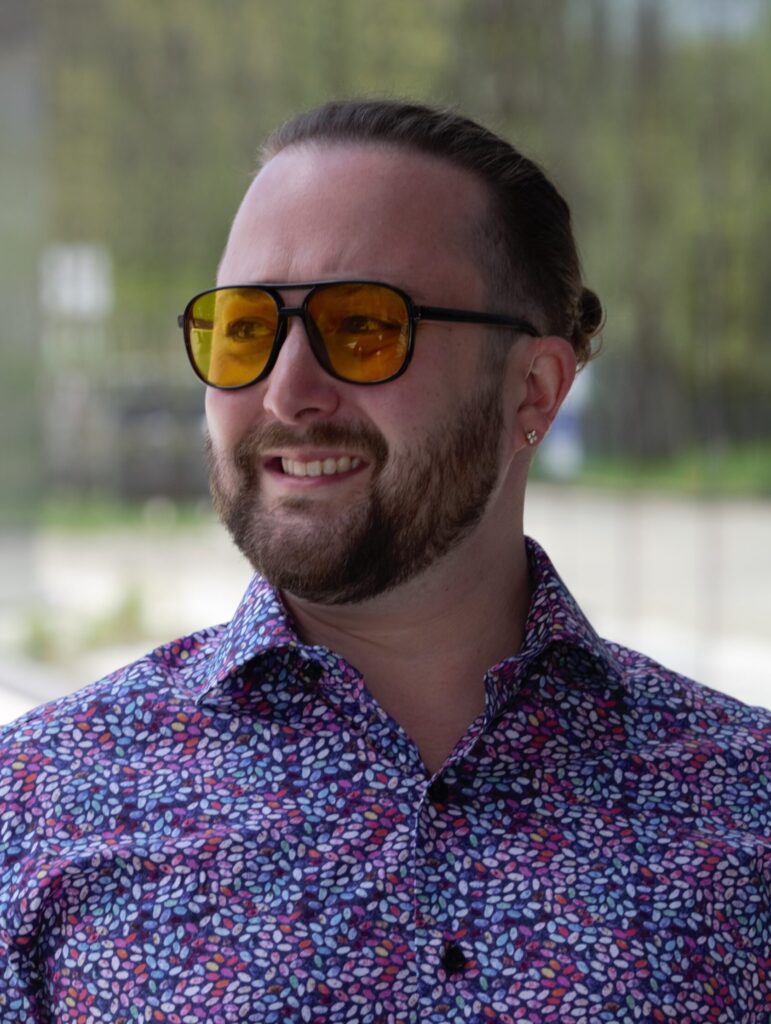 Joshua Malam is a Marketing Major in the Business Administration Program at RRC Polytech. He believes strongly in community engagement and advocacy for students. A mature accessibility student, Joshua is familiar with some hoops and hurdles that persons with disabilities must navigate for equal opportunity and success. Both thankful for the opportunities afforded by Student Accessibility Services and the great love for RRC Polytech, Joshua volunteers time back to his college community. He Has sat on the Board of Directors for The Red River College Polytechnic Students' Association and, in May, fulfilled a term as the interim VP of Academic. A fundamental principle guides Joshua to repair the world; cultural teaching passed down from his mother and the Jewish community. Joshua fights hard to give back to his community and help to break down barriers and help others navigate a path to success.