Aircraft Maintenance alum flying Perimeter Aviation into new era
In a high-flying career that took off thanks to the Apprentice Aircraft Maintenance Journeyperson program at RRC Polytech, Joey Petrisor feels like he's landed the plane with his new job title: President and CEO of Perimeter Aviation.
"It's always been a goal of mine since starting," said Petrisor. "My hope was to eventually lead an airline and this is kind of getting to that pinnacle of my career."
Joining Perimeter last fall, Petrisor brings a wide range of aviation experience to the leading role. After graduating from Aircraft Maintenance in 2003, he built extensive maintenance cargo experience before taking on different leadership roles, including Vice-President of Maintenance and Cargo at Calm Air and Director of Maintenance at Transwest Air.
In Petrisor's most recent role as President of Alliance Maintenance, he helped merge Keewatin Air, Calm Air, and Perimeter Aviation's maintenance departments under a new Approved Maintenance Organization (AMO) in Thompson, Manitoba. The reorganization helped streamline air travel in the north, which is work that continues for Petrisor at Perimeter and something he's quick to highlight.
"The one thing from the last three or four companies I've worked at is that they've all served the north, and I'm proud of that. We're working to ensure Indigenous people in the north have access to reliable, on-time air transportation in a safe and efficient manner. All four companies that I've been in a leadership role with, that's a lot of their mission."
Petrisor's passion for aviation began in high school, but he's the first to admit he "came into it a little by fluke."
While exploring a high school program centered on youth internship, where hours spent working within a co-op program would count toward a future apprenticeship, Petrisor was asked what he wanted to do specifically.
"I wanted to be a mechanic," he said. "They responded with 'Okay, but which kind? Heavy duty, automotive?' I said 'airplanes?' and the instructor just happened to have a student who recently joined the flying club in Regina as an instructor. So, they put me into this program for 240 hours."
"I've just never looked back from there. My first few bosses and my experience at RRC Polytech made me feel at home – they really helped a young kid try to get his ticket to the industry."
While working for the flying club, Petrisor continued with his studies through high school to RRC Polytech's Apprentice Aircraft Maintenance program. His instructors and hands-on work experience in aircraft maintenance gave him a love for learning, something that wasn't always present during his previous school experience.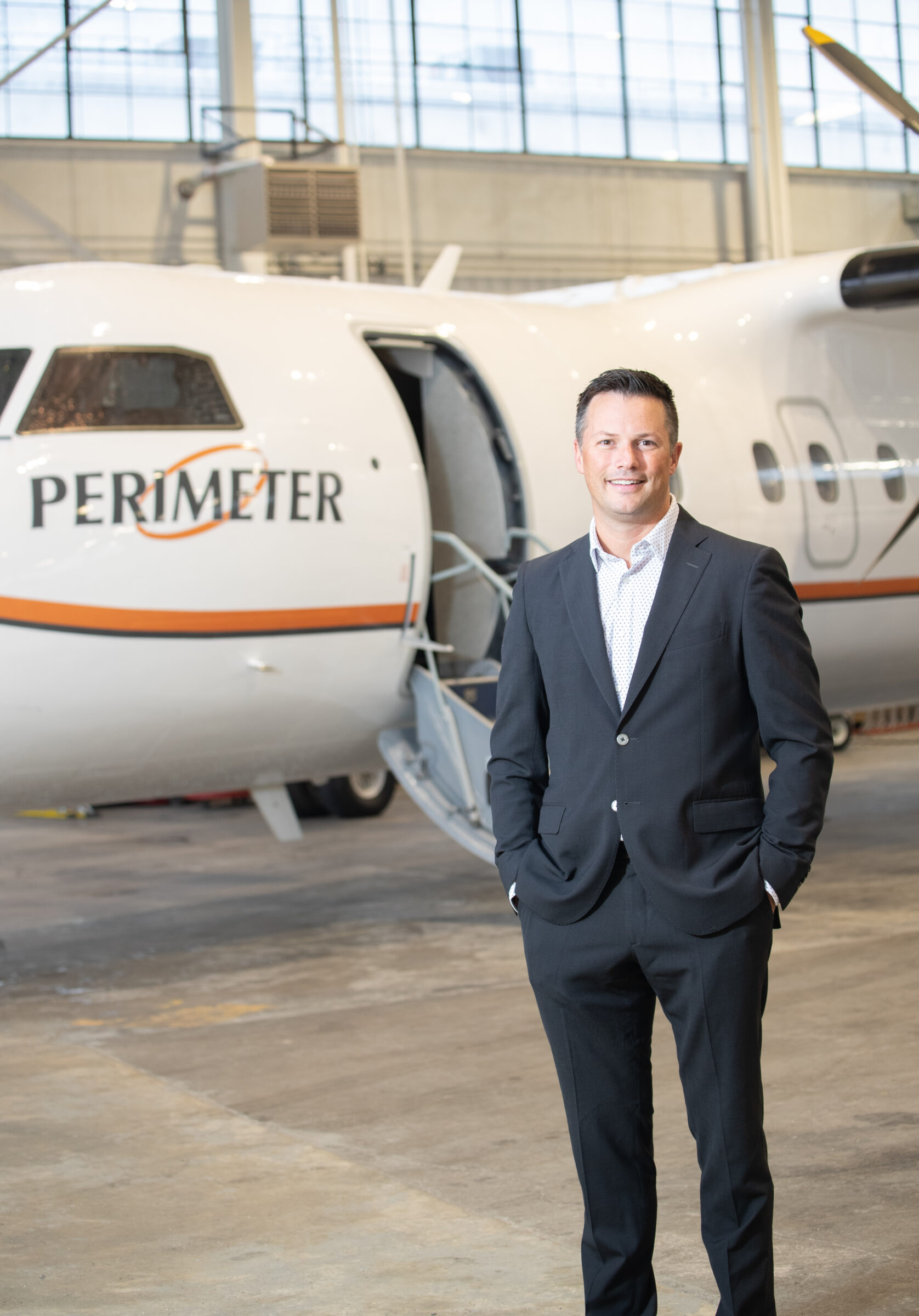 "The program really started my journey," said Petrisor. "It got me to a spot where I was very interested in what [my instructors] were trying to say. They were teaching something I was so interested in and so passionate about, I would go home and study for quite a few hours and it didn't feel like work ever."
That experience has stuck with Petrisor and as he's taken it into his leadership roles, where he gives back to students as a guest speaker and as a member of the aircraft maintenance program advisory committee, a body of industry professionals that guides curriculum and ensures new RRC Polytech grads can hit the ground running with current maintenance practices and technologies.
"It's about working with the College to help focus what they're teaching so what the students learn is critical. Also, making sure that we as alumni help that side of things. I'm a huge supporter of RRC Polytech and I think we both (the College and alumni) do our part to make the industry grow."
As someone who's done maintenance on everything from helicopters to regional aircraft, worked at flight schools and everything in between, Petrisor feels he's uniquely qualified to inform future grads on the huge variety of career opportunities an aircraft maintenance apprenticeship can provide. At Calm Air, he started an internship program to take a select number of students and give them a job between semesters and has continued to run it while working with Alliance and now Perimeter.
"One of my friends is an instructor at RRC Polytech and told me, 'Listen, what you're doing with these kids is incredible because you've changed the dynamic of our class.' They came back excited and engaged and wanting to learn because of the experience on the job," said Petrisor.
"It's really neat to help the aviation community by making sure these students understand what they're getting into."
Nine months into his current role at Perimeter Aviation, Petrisor feels like this combination of experience and giving back has not only given him a dream opportunity to improve air travel in Canada, but also to open doors to careers for students who are interested in getting into maintenance — climbing the ladder, like he's done over the past 25 years.
"What I want to try and do here is make sure that we're a compliant, safe airline that's on time," said Petrisor. "Making sure that this company starts expanding into other areas…taking this company to the next level is something that's a really neat opportunity for me."
Written by John Gaudes (Creative Communications, 2012)
---
RRC Polytech's Apprentice Aircraft Maintenance Journeyperson program helps students take their engineering talent to the skies by developing deep technical knowledge and practical skills.
Learn more about the Apprentice Aircraft Maintenance Journeyperson program >