2015 Honorary Diploma Recipient – Dave Angus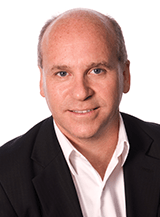 Each year, Red River College awards a Red River College Honorary Diploma to an individual who demonstrates high standards of excellence in their personal and professional achievements, and whose involvement in the community is widely recognized.
David Angus is committed to the Chamber movement. He volunteered as board chair and in 1999 was hired as President and CEO of The Winnipeg Chamber of Commerce.
He currently serves on the Manitoba Museum Board of Governors; Winnipeg Poverty Reduction Council; and JPAC (Joint Public Advisory Committee) for the Commission for Environmental Cooperation, a national committee of three countries working to protect the environment.
Under his leadership, the Winnipeg Chamber has increased its membership to the highest level in its history and has been recognized by the Canadian Chamber of Commerce as an Accredited Chamber with Distinction. The Chamber has also received recognition by the American Chamber of Commerce Executives for being in the top 10 Chambers for membership growth.
The Chamber has been instrumental in bringing a World Trade Centre to Winnipeg; establishing Leadership Winnipeg, Yes! Winnipeg and the BOLD initiative: a grassroots public policy campaign designed to mobilize the community behind forward-thinking BOLD ideas to increase prosperity in Winnipeg.