Teaching Excellence: Amazing Race
Thank you everyone who came out and participated in this much needed in-person gathering of Amazing Race!
Creativity was had by all at the last challenge, and sorry Patrick but because you left early we had to share your staff's hard work!
A big THANK YOU to the Teaching Excellence Committee for all the hard work put into this day! Great fun was had by all!
(Kim, Tracey, Carla, Winona, Tracy, Kate (Anna and Jennifer too))
Have a great summer and look forward to new beginnings in the fall!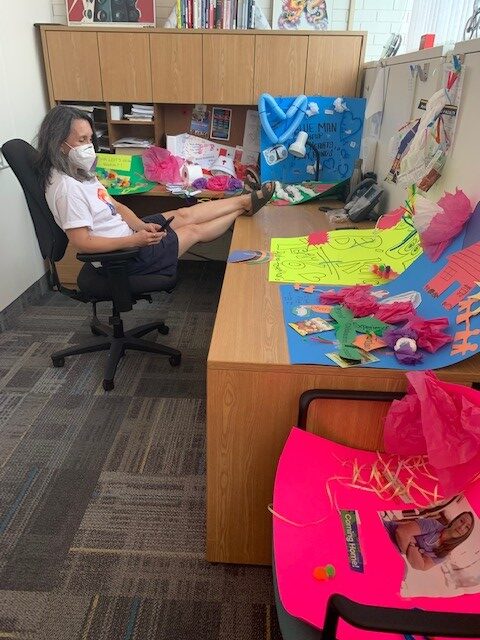 Blog post created by:
Jennifer Johnson
Nursing Lab Manager