Nursing Department Participates in Both the 2019 RRC Open House and the 2019 Rotary Career Symposium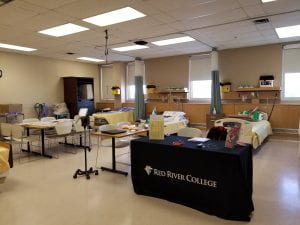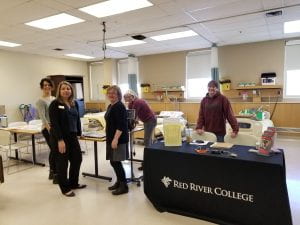 On February 19th 2019, Red River College hosted its annual Open House event. The Nursing Department was able to participate in this event by welcoming future students as they came to visit the Nursing lab. Nursing instructors were on hand to greet visitors and answer questions about our nursing and health care aide programs. Students were able to walk through the lab space and view the various skills equipment on hand.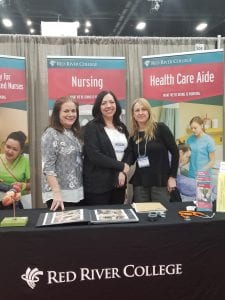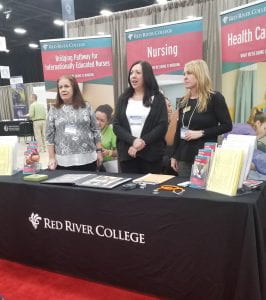 The Nursing Department was also present at the Rotary Career Symposium that took place from March 11th – March 13th at the RBC Convention Centre. The booth was visited by many students, parents, and educators. Staff were able to discuss career opportunities for those interested in working as nurses or health care aides. Programs that the Nursing Department at Red River College has to offer, along with the admission requirements for those programs, were provided to visitors stopping by the booth.
A big thank-you to all of the Nursing instructors who participated in helping out with these two events!
Post and photos by Jennifer Fontaine – Nursing Student Advisor & RPL Advisor for HCA Equivalency