Winter Wellness Activity: Join our November Paint Night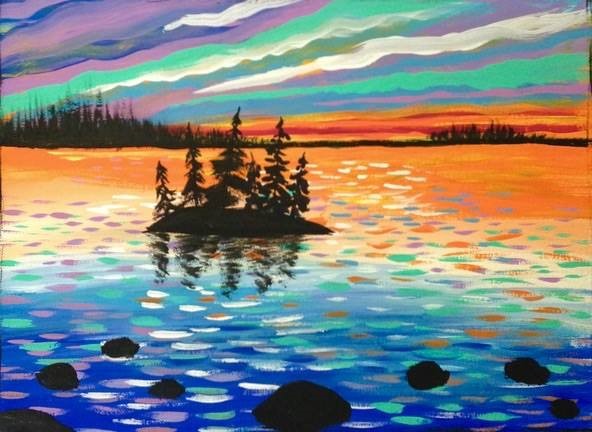 As the season changes and days become shorter, we can often feel a little bit of the winter blues. When the world around us shifts, we also must be mindful that taking care of ourselves may look different. Practicing art and embracing our own creativity can help us feel grounded and allows us to practice self-care. Please join us for a free Paint Night to take care of ourselves as we enter the winter season.
The Details
Date: November 24th 2021
Time: 6-8pm
Platform: WebEx
Kisa MacIsaac, RRC grad and owner of Power of Painting, will (virtually) lead you through an evening of self-care as you create your very own painting.
THRIVE events encourage balance and self-care that in turn supports good mental health. All THRIVE events are offered at no charge to participants and are open to staff, students, and faculty.
Need Supplies?
For this virtual paint night, you're welcome to use your own supplies or sign up to borrow a supply pack. Supply packs will include the canvas, paint, and brushes and can be requested when you register. Brushes and unused paint must be returned to your campus so they can be reused.
We have a limited number of supply packs, so be sure to register early.
There is abundant evidence that taking time to express ourselves through creativity in a social group improves mental health and overall well-being. Don't miss this chance to make yourself a priority.
More on the Instructor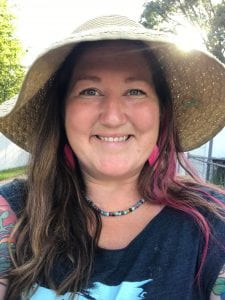 Kisa MacIsaac (she/her) is Métis, a mother, artist, educator, and a RRC graduate (ECE diploma 2005). She works in a nonprofit early learning and childcare program in Winnipeg's inner city and leads wellness painting events as well as creating custom artworks. Making art is medicine – it has the power reduce stress and anxiety, it is relaxing. Everyone can make art, it's all about letting go of fear and just creating and going with the flow!
Check out: Power of Painting – Workshops and Art by Kisa
Facebook.com/powerofpainting
IG: @powerofpainting204