Review Jordin Tootoo's Visit to RRC
On February 5th, Jordin Tootoo visited RRC to share his story of hope, hockey and mental health. Many staff and students were moved by Jordin's authentic presentation. Jordin spoke about his journey from Rankin Inlet to the NHL and then, in retirement, to suicide prevention work.
Jordin spoke candidly of being a suicide loss survivor, recovery from alcohol addiction, love of family and finding his sense of belonging.
Thankfully, you can:
Read all about why we invited him and the message he shared.
View the event photo gallery.
Watch the recorded presentation.
Jordin also took time to connect with many attendees, signing books and memorabilia. It's clear that his life experience resonates with so many.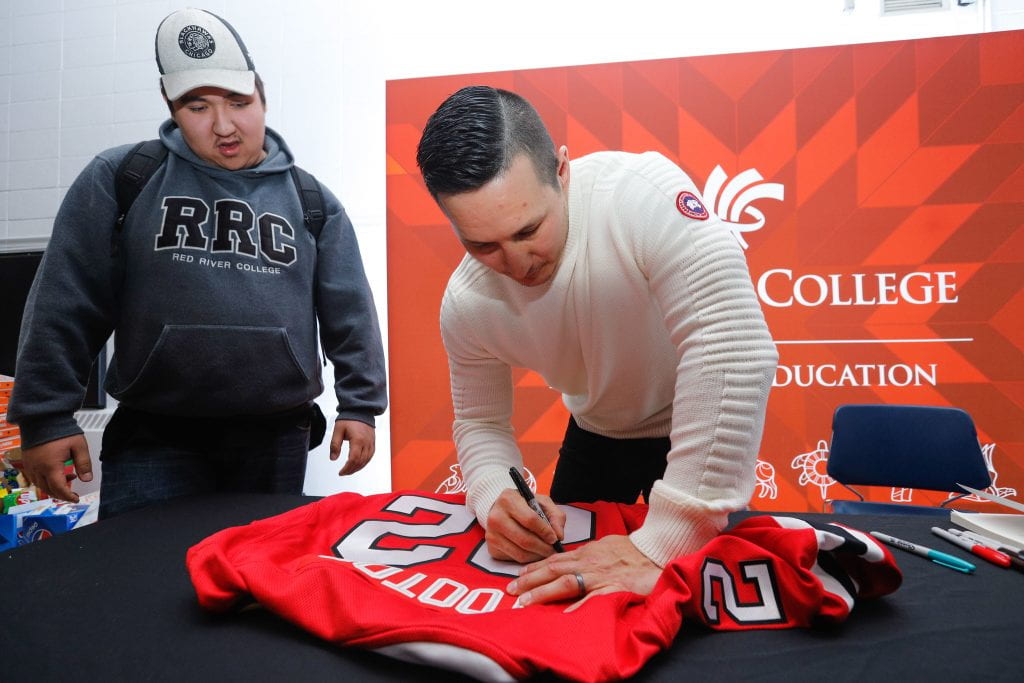 If you are curious about mental health supports for staff and students, please visit rrc.ca/wellness/supports or contact Breanna Sawatzky, Mental Health Coordinator.