Expertise
Areas of Expertise
The Technology Access Centre for Aerospace and Manufacturing (TACAM) focuses on key areas of expertise to support industry growth. Companies partner with us because of our experience and expertise in six areas:
Advanced Manufacturing and Materials
TACAM works with cutting-edge technologies to improve products or processes, which is essential to maintaining competitiveness of manufacturing companies. We support companies to research, develop, evaluate, monitor and maintain new and emerging technologies and materials with a focus on adding value to their operations.
The rate of technology adoption is also another important factor with TACAM. Creating practical solutions that are market-ready is a priority for our team.
Smart Factory / Learning Factory
TACAM works with the concepts of connectivity and autonomy to bring the technologies, processes and systems of a smart factory to life. A smart factory is a connected production facility that employs artificial intelligence (AI), robotics, analytics, big data and the Internet of things (IoT) to create autonomous processes. The idea of a smart factory is strictly related to the fourth industrial revolution (also called Industry 4.0).
With Red River College Polytechnic's (RRC Polytech) Smart Factory, TACAM is also able to implement the idea of a learning factory, which is a realistic manufacturing environment dedicated to applied research, education and knowledge transfer. With that expertise, TACAM connects the industry community with RRC Polytech's researchers, faculty and students to promote applied research and training, as well as technology and knowledge diffusion.
Manufacturing Automation and Robotics
TACAM provides support in the robotic field to help your organization to achieve more efficient processes. Manufacturing robots can help your team to achieve lower variance, optimal efficiency, and increased safety.
We also work with automated production lines, processes and systems. Our team is ready to support you with cutting-edge automated technologies, from fixed to flexible automation solutions. With additional automation, your team can focus on innovation and more intricate tasks that add value to your overall business goals.
Rapid Prototyping Technologies
Take advantage of our 3D prototyping expertise. With a focus on creating prototypes with agility and accuracy, our team has access to several prototyping techniques and equipment to make your ideas come to life. From computer numerical control (CNC) solutions to additive manufacturing – our 3D printers – we have the resources to make cost-efficient, rapid prototypes.
Non-destructive Inspection
Another area of expertise includes the inspection and analysis of a material, component, structure or system without causing damage to the original part – or non-destructive inspection (NDI). With NDI, you can discover characteristics, defects and discontinuities of a product or part. For the industry, our core areas of NDI expertise are X-Ray Computed Tomography (industrial micro CT), 3D Laser Metrology, Thermography and ultrasonic NDI. We also have expertise in liquid penetrant inspection (LPI) and magnetic penetrant inspection (MPI).
Physical and Computer-based Simulations
For physical simulations, we replicate manufacturing processes, analyze these processes and use the data to solve key issues. For computer-based simulations, we create computer models of the manufacturing systems and products to then analyze them to find defects or improvement opportunities. Our core competencies include 3D CAD modeling and mechanical analysis, including Finite Element Modeling (FEA) and Computational Fluid Dynamics (CFD). We also work with Programmable Logic Controllers (PLCs), Systems Control and Data Acquisition (SCADA) systems and IIoT software. TACAM believes that through simulations, your organization can save time and money, while solving key manufacturing problems or practicing continuous improvement.
Our Experts
TACAM has many years of experience working with regional companies, fostering innovation in the manufacturing and aerospace industries. Our experts have been actively undertaking applied research activities at Red River College Polytechnic since 2002.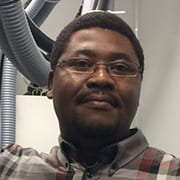 Dele Ola, Ph. D., P. Eng.
Director
oola@rrc.ca | 204.631.3430

Samantha Owsianski
Industry Liaison Manager
sowsianski@rrc.ca | 204.631.3432
Tom Prud'homme, Red Seal Certified
Research Technologist
tprudhomme@rrc.ca | 204.631.3434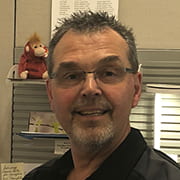 Allan Pomanski
Project Coordinator
apomanski@rrc.ca | 204-632-3978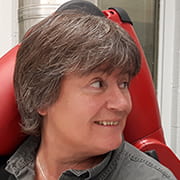 Sarah Hodgson, C-E-T., C-A-C-E
Research Technologist
sjhodgson@rrc.ca | 204.632.2292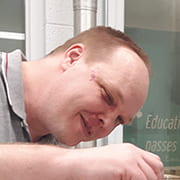 Ryan Cummine
Research Technologist
rcummine@rrc.ca | 204.632.2456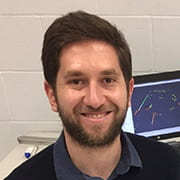 Turker Sengoz, M.Sc.
Research Specialist
tsengoz@rrc.ca | 204.632.3433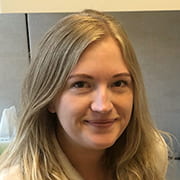 Alexis Epp
Administrative Assistant
aepp33@rrc.ca | 204.632.2036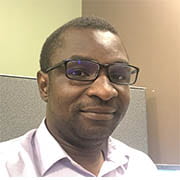 Gbenga Asala, Ph. D.
Research Specialist
gasala@rrc.ca | 204.632.2030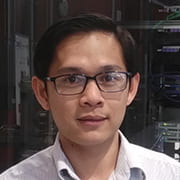 Vui Mai Nguyen
Research Technologist
vnguyen80@rrc.ca | 204.632.3093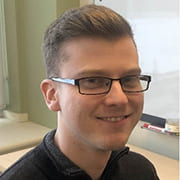 Riley Cornelius
Research Technologist
rcornelius34@rrc.ca | 204.631.3358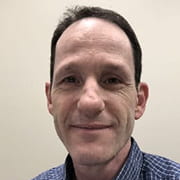 Jonathan Caplan
Research Technologist
jcaplan@rrc.ca | 204.631.3357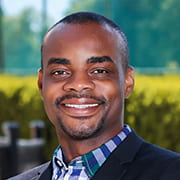 Emmanuel Oladapo, M.Sc, P.Eng, PMP
Research Professional
ooladapo@rrc.ca | 204-632-3770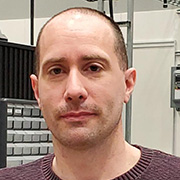 Kevin Roorda
Research Specialist
kroorda@rrc.ca | 204-632-2036
Noah Gunderson
Research Technologist
ngunderson69@rrc.ca | 204-632-2036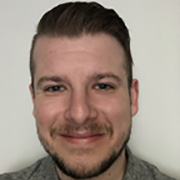 Devin McArthur
Research Technologist
dmcarthur38@rrc.ca | 204-632-2036