Veteran cop to teach new course after 'writing the book' on modern law enforcement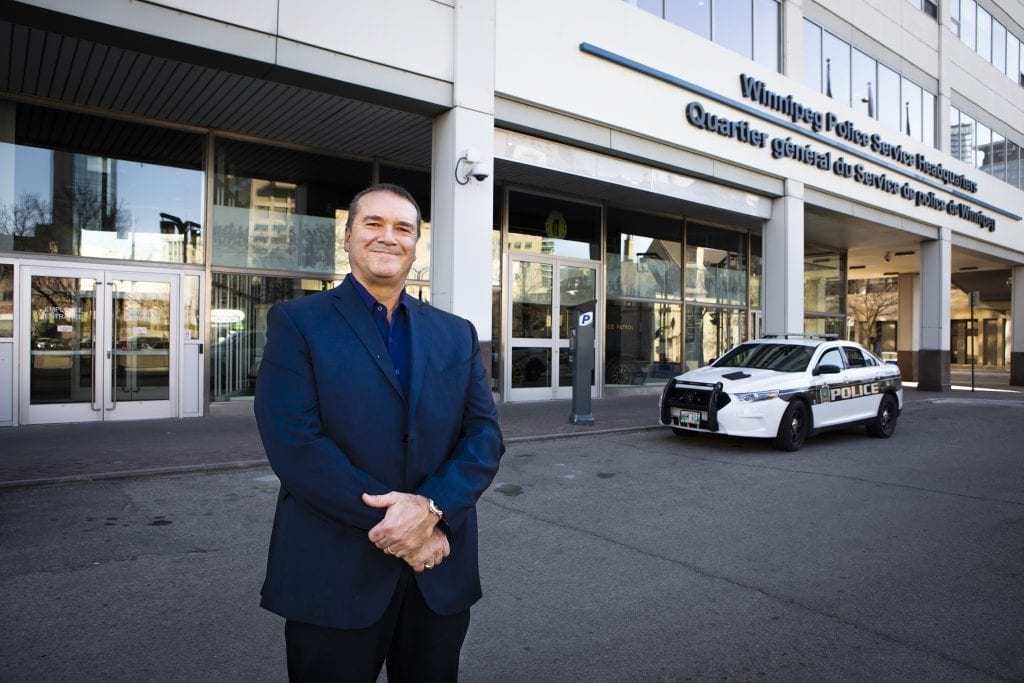 Staff Sgt. Bob Chrismas, a 30-year veteran of the Winnipeg Police Service, is the newly hired instructor of Red River College's Justice and Public Safety program, available by part-time delivery, with select courses available online.
"They (the College) reached out to me. They said they needed an instructor for a course called Policing in the 21st Century," says Chrismas, now 56.
"I called back and said 'Are you kidding? I literally wrote the book.'"
He's not kidding. In 2013, McGill-Queen's University Press published Chrismas' book Canadian Policing in the 21st Century: A Frontline Officer on Challenges and Changes. It was the runner up for best non-fiction at the 2014 Manitoba Book Awards.
Like the book, RRC's Policing in the 21st Century course will examine the history of policing and changes in policing philosophy, while also exploring what law enforcement may look like in the future.
"My passion that's developed within the police service is trying to be more proactive and preventative. You get a much better bang for your buck out of crime prevention in the long run. With reacting, you're often not addressing the root of the problem. You're just reacting and arresting people."
Learn more about Bob Chrismas here.