Academic Language Assessments
IMPORTANT: We are currently in Phase 3 of our campus re-entry, with increasing on-campus activity and online or blended delivery for most programs.
Find out which services and supports are on campus during each phase.
Please review the Return to Campus guidelines before coming to a Red River College Polytechnic campus.
Red River College Polytechnic students, employees and visitors, including vendors and contractors, are required to wear non-medical face masks at all times while on any RRC Polytech campus.
English Language Proficiency Assessment at the Language Training Centre
We believe that Red River College Polytechnic students need strong language skills in order to complete their programs successfully and then find and maintain jobs in their chosen careers. Our goal is to help prospective students realize the important role that language plays in a Red River College Polytechnic program and what steps to take to make sure they work hard to attain strong language skills.
For questions about assessments, please send an email to assessmentLTC@rrc.ca.
Registration Instructions
1. Click the "Select A Date" button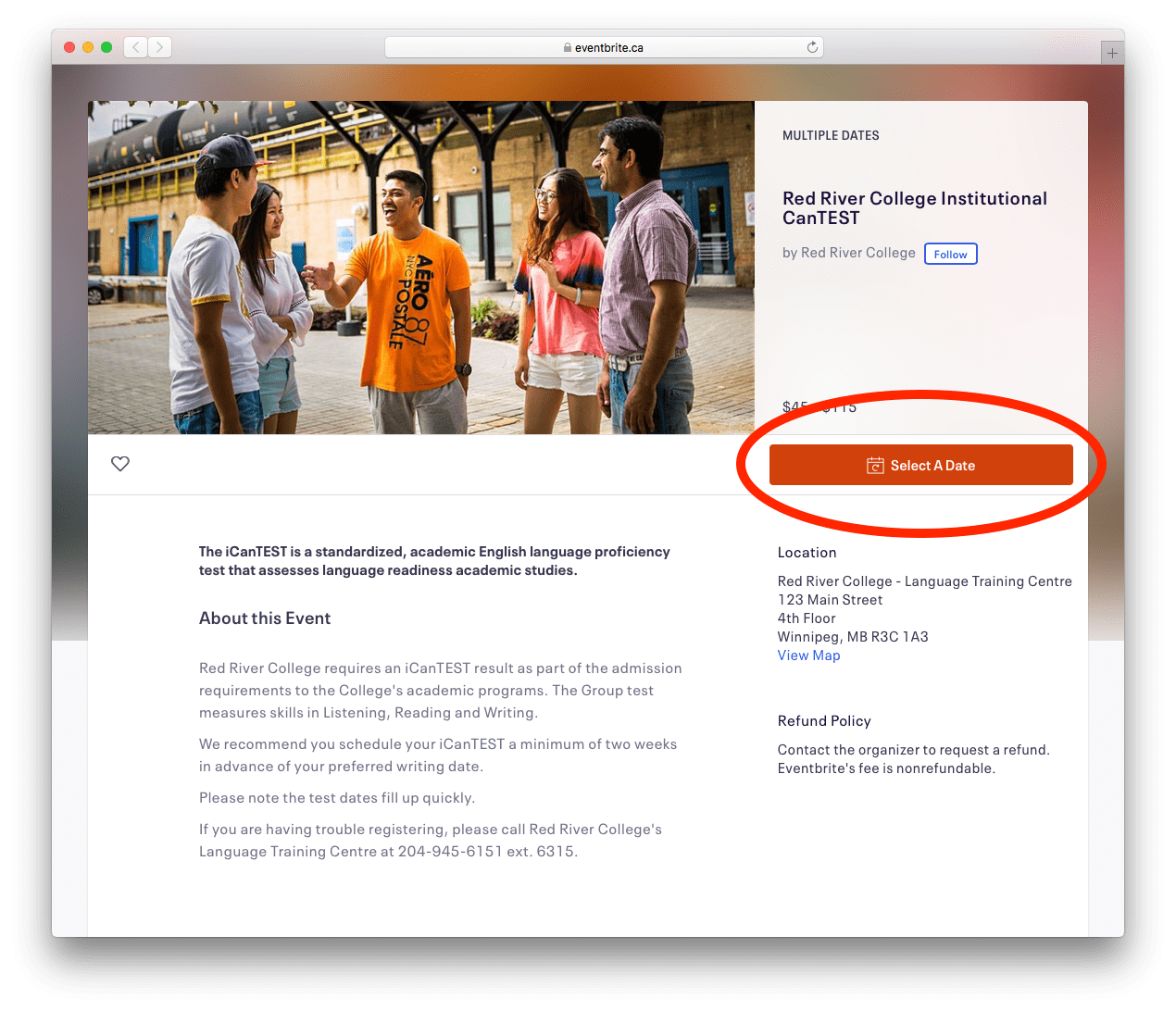 2. Review the dates, then select "Tickets"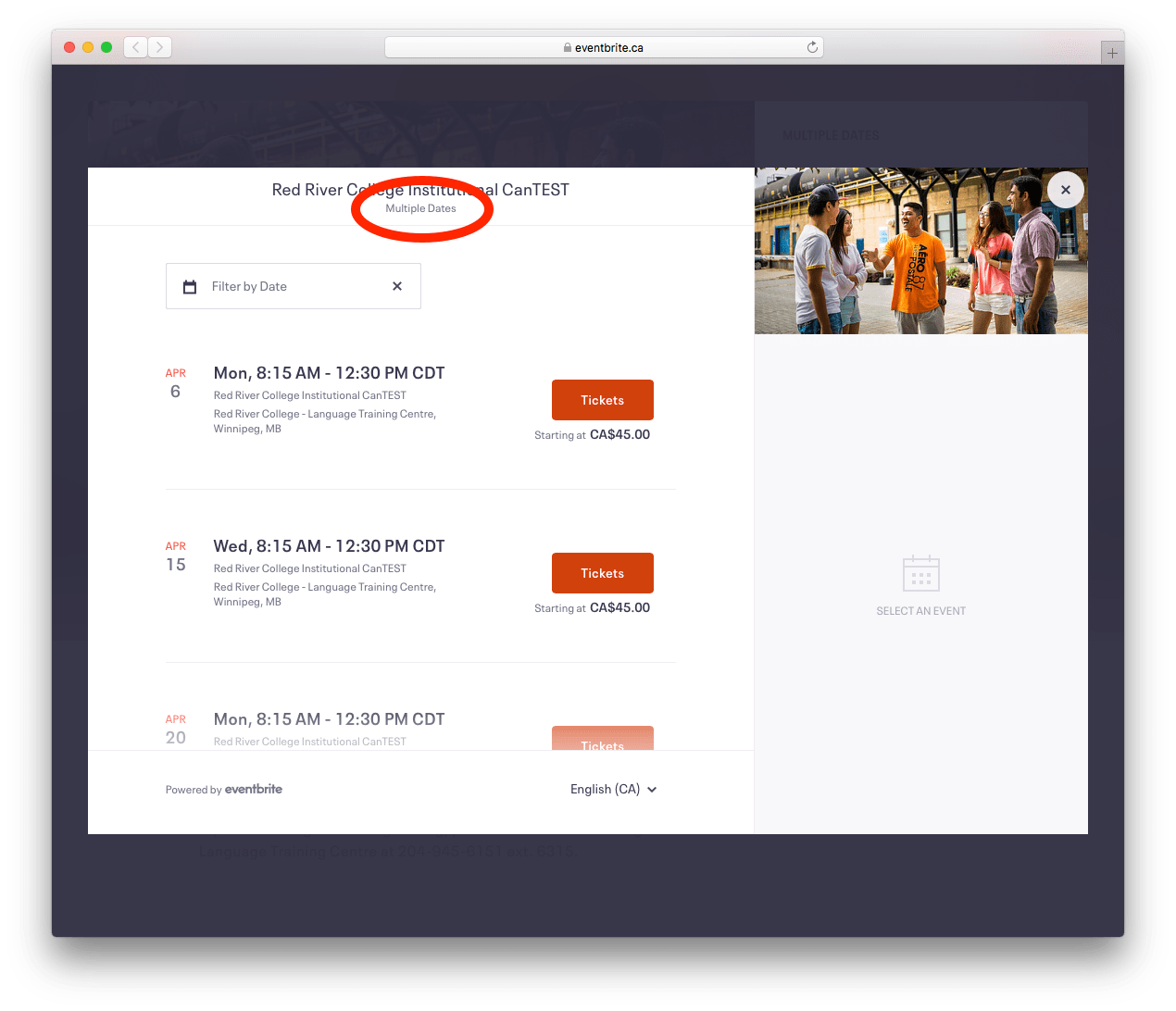 3. Carefully review the ticket options. Choose 1 ticket from the options available, then click "Checkout"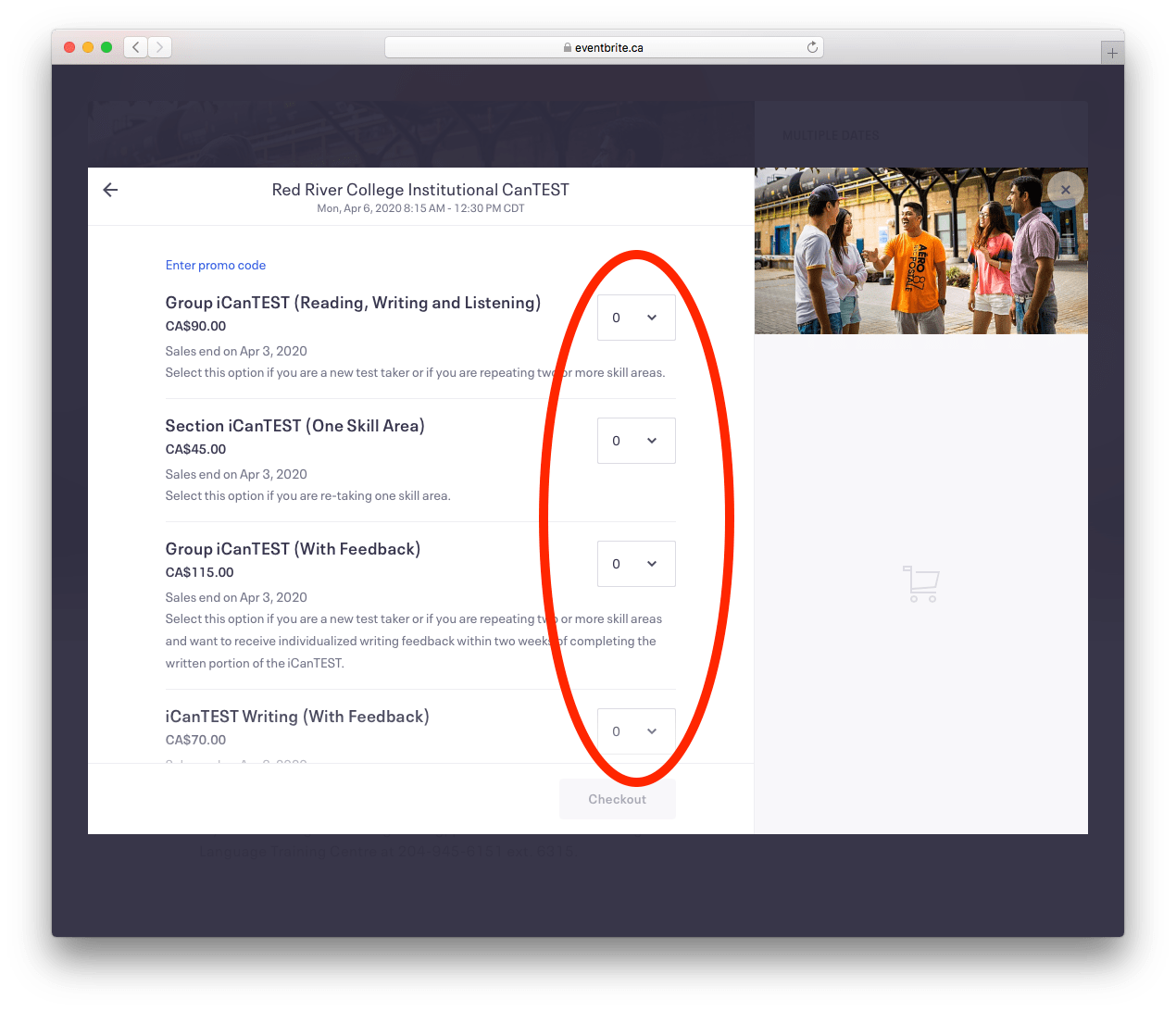 4. Complete the entire form. Ensure that the order summary is correct, then click "Place Order". You will receive a confirmation email with your order details and information about the test.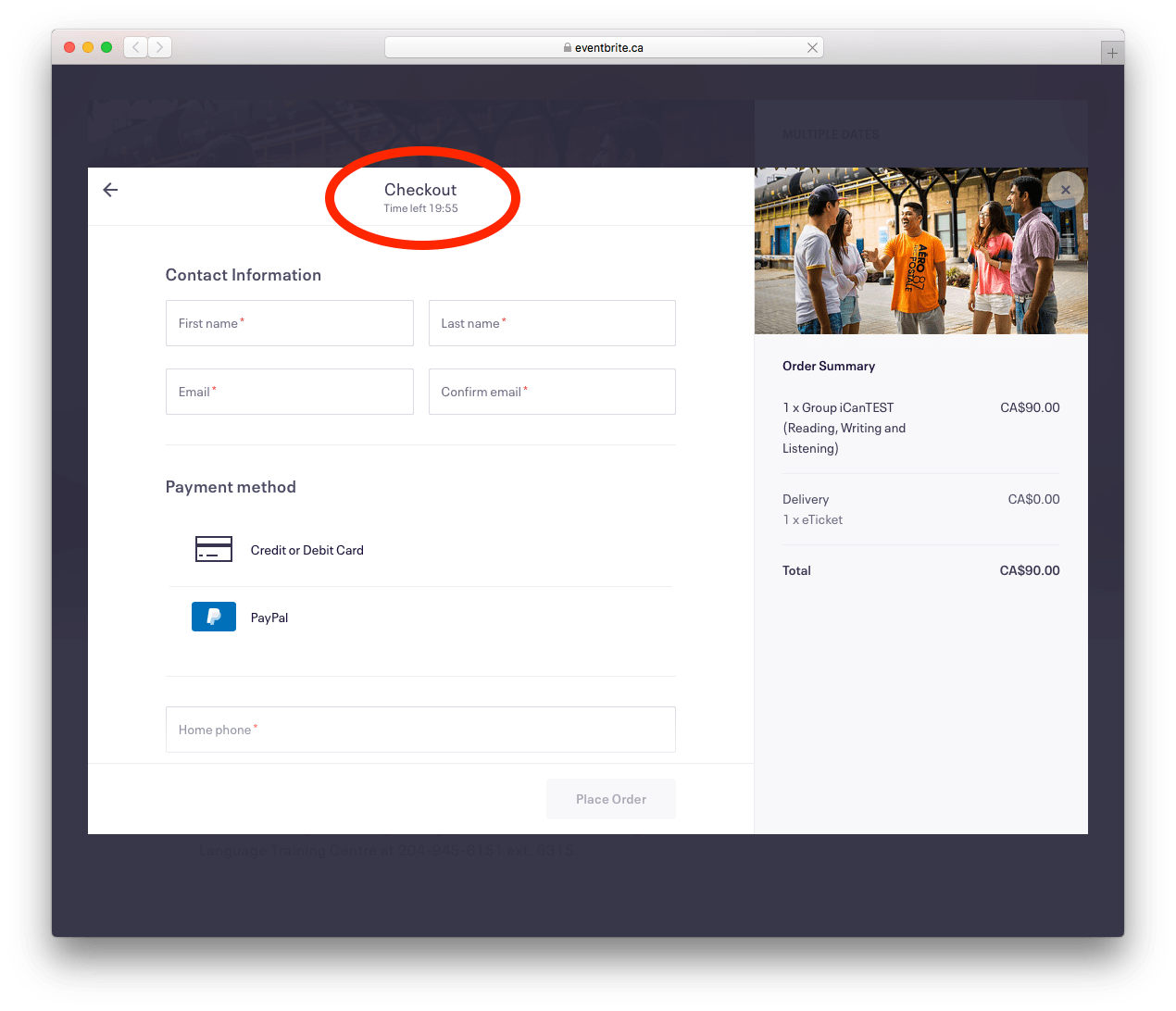 Who are we?
Who needs an English language assessment?
Assessment for visa students studying EAL
Why we assess English language skills:
Language demands of Red River College Polytechnic programs
After taking the language assessment:
Receiving Institutional CanTEST results
Before taking the language assessment: