Sprint to Innovate: The Innovation Challenge presented by City of Winnipeg
Brought to you by Red River College Polytechnic, Tech Manitoba, and Faculty of Science-UM
Friday, April 8 – Sunday, April 10, 2022
Sprint to Innovate brings together post-secondary students from varied disciplines such as technology, business, entrepreneurship, and more. Manitoba students, and invited international partner institutions, will learn about innovation while collaborating in a fun and exciting challenge to build a minimum viable prototype in two days.
How to Register
Register Your Team of 4 to 6 students now on Eventbrite. If you are interested in participating and prefer that we add you  to a team, please register here to Add Me To A Team .   See below for more information about Sprint to Innovate.
Student Information
Industry Information
Challenges
Mentors
Mentors
Alanna Holowinsky – Red River College Polytechnic
Andrea McCann-Suchower – Red River College Polytechnic
Jordan Brauer – Neo Financial
I am a self-taught software engineer of around 15 years experience, 8 of which have been in the industry working at local businesses and startups. Currently, during the day I am working at Neo Financial to build our Winnipeg engineering department, and at night I enjoy working on passion projects & open source software.
José M. López Bueno, PhD – Red River College Polytechnic
For more than 20 years, I have held different marketing management positions in the financing, consulting, insurance, public administration and heavy vehicle industries overseeing several markets in Canada, the US and the European Union.
I hold a Ph.D. in International Economics and an M.S. in Advertising Management. Over the last 15 years, I have taught marketing and business at different universities in Canada, Germany, and Spain.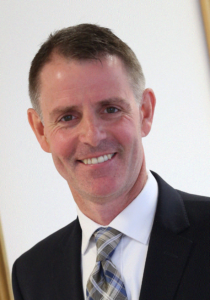 Drew Carmichael – Iron Spear
Drew Carmichael is Director, Cyber Security for Iron Spear Information Security Ltd where he provides both practical and pragmatic advice to his clients to assist them with fulfilling their commitments around the protection of sensitive data.  Drew previously held the role of Chief Information Security Officer (CISO) for Canada Life.  Drew has over 25 years of IT experience in the financial services industry in Canada and Europe with the  past 15 years focused exclusively on technology risk management with a specialty in Cyber Security risk. He has extensive experience in the design and implementation of technology risk management frameworks that assist his clients with accurately identifying, rating, monitoring and responding to technology risks while fostering a risk centric mindset.  Drew is also a proud Red River Collage grad (1996 – Computer Analyst / Programmer (CAP) Program).

Stephen Lawrence – Program Manager, IT and Professional Studies
Steve holds a Bachelor of Science from the University of Manitoba, a certificate in Adult Education from Red River College and a Master's of Arts in Education from Central Michigan University. Steve has been working at Red River College for the past 28 years. He has many years' experience as an instructor and curriculum coordinator. He has been involved in several program DACUMS and SWOT analysis for the School of Business and Applied Arts. Steve is also a certified accreditor for Business Technology Management (BTM) programs across Canada. He recently completed accreditation visits to Acadia and Concordia Universities and was involved in the accreditation of RRC's BTM program. Steve's current position is Program Manager, IT and Professional Studies, School of Continuing Education.
His past positions include coordinator, ACE Project Space, interim Program Manager, Business and Applied Arts, coordinator of the Business Technology Management program at RRC as well as the RPL advisor for the Business Information Technology and BTM programs.
Steve has 14 years industry experience as a programmer, Business Analyst and requirements gathering analyst.
On a personal level Steve has been coaching and assisting in hockey, volleyball and soccer over the past 15 years. He is a level 2 NCCP nationally certified coach.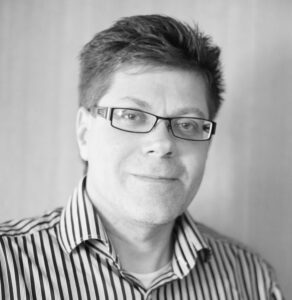 Blake Podaima – Founder and Principal, Virtuistix Inc
Blake Podaima, B.Sc. (EE), M.Sc. (ECE), IPTCM ─ is the Founder and Principal of Virtuistix Inc. (Winnipeg, Manitoba), a technology development and consulting company providing business development, technology commercialization, and investigative research services for a variety of clients and stakeholders ─ including startups, and Small and Medium Enterprises (SMEs) ─ in leveraging existing technologies, intellectual property (IP), or entering new markets with emerging technologies.
Blake is an Entrepreneur, Project Manager, and Consultant with over 25 years' experience; he holds a Bachelor of Science in Electrical and Electronics Engineering, a Master's of Science in Computer Engineering, and Certificates in Intellectual Property and Technology Commercialization Management (IPTCM) and Entrepreneurship-mentoring.
Blake has an in-depth understanding of the commercialization pathway, technological-innovation/transfer, the science-technology interface, and intellectual property capture and due-diligence; and, he has a diverse technical background that includes Information and Communications Technologies (ICT), Data Science, Healthcare Technology, Systems Engineering, and Artificial Intelligence.
Moreover, Blake provides operations management advice, entrepreneur-mentorship (Futurepreneur™, and North Forge™ Technology Exchange), business development, market analysis, startup fundraising/financing, and product/service development for a variety of clients.
Blake is an Associate of the Centre for Professional Practice and Engineering Education at the University of Manitoba, and a Lecturer on project management and intellectual property protection; he is also an Advisor for the Department of Electrical Engineering Technology at Red River Polytechnic.
Blake is the current Chair of Innovation and Industry Relations for IEEE ─ Winnipeg, and is a Director with the Manitoba Training and Research Consortia (MTRC), which provides guidance and governance on matters related to R&D, technology trends, and skills training initiatives across a broad technology spectrum in Manitoba.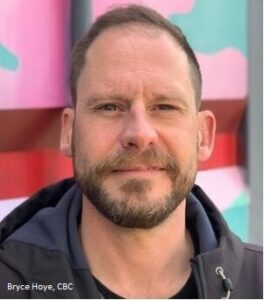 Mike Tutthill – Red River College Polytechnic
Mike has worked in the non-profit sector for over twenty years, including time at Rainbow Resource Centre, Health in Common, Manitoba Council for International Cooperation, Canada World Youth, and the Sexuality Education Resource Centre. He has worked in community and organizational planning, education, development, and evaluation in urban, rural, First Nations, Métis, and international settings.
Mike has a BA with a major in International Development Studies, completed his Masters of Adult Education research on community learning, and holds a certificate in Community-driven Health Impact Assessment. Passionate about community-based education, he believes that each community is unique, knowledgeable, and best positioned to address their own goals and challenges.
Mike was born and raised in Elkhorn and Virden, Manitoba in Treaty 2 Territory. He has called Winnipeg home for more than half his life.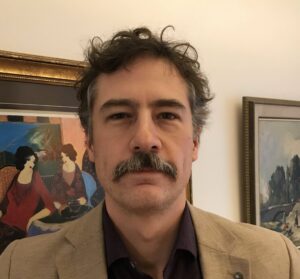 Dr. Jonathan Ziprick, PhD Physics, BSc Mech. Eng. – Red River College Polytechnic
Dr. Jonathan Ziprick is an instructor in the Applied Computer Education Department and the curriculum lead for the Data Science and Machine Learning program. Jon has a PhD in Physics from the University of Waterloo and a number of publications in high impact scientific journals, and has presented his research at conferences around the globe. He also has a BSc in Mechanical Engineering along with industry experience in building construction and heavy machinery manufacturing.
Altogether, Jon has 15+ years of research experience across the varied fields of machine learning, physics and mechanical engineering. He has mentored dozens of college, undergraduate and graduate students in completing applied research projects for industry as well as fundamental research projects for academia.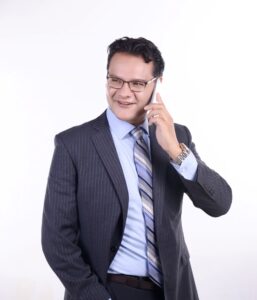 Darrick Baxter – President & CEO, Ogoki Learning Inc.
Darrick Baxter is a business leader, philanthropist and software engineer. Serving as the President & CEO of Ogoki Learning Inc Mr. Baxter is an App Developer with 9 Apps featured on the front page of Apple iTunes. He has gone on to publish over 280 Apps.
Born and raised in Winnipeg, Manitoba, he held a position as a computer science instructor at the University of Winnipeg PACE program with a prior background in television broadcasting and marketing.After delivering a popular TEDx Talk, Darrick went on to become internationally recognized for his language revitalization and philanthropic efforts and has been featured on CTV National News, CBC Newsworld, ABC News, Al Jazeera, CBC Radio, NPR, Voice of America, and other journal publications and graced the Cover of SAY Magazine.
Mr. Baxter is on the Executive Board of Directors of the Indigenous Language Institute where he continues to contribute to enhancing the language revitalization efforts across the world and held a wide range of executive roles with past board roles on One Laptop Per Child Canada, Anishinaabe Oway-Ishi and John Howard society of Thunder Bay & District as a Youth.
Retiring at the age of 40 and making his home in Southeast Asia where he lived for 4 years. Darricks time was spent traveling and visiting Indigenous villages and participating in traditional local customs and working with Indigenous leadership and Universities. Time has brought Mr. Baxter full circle, having returned to his company he founded.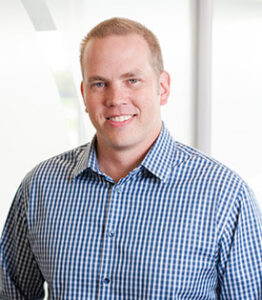 Andrew Stevens – Vice-President, Development
Andrew Stevens joined Payworks in 2014 after spending 16 years working in the software industry. As the VP, Development, Andrew oversees the team of 60+ Developers, Business Analysts and Quality Assurance Analysts who maintain and enhance the suite of Payworks products. Prior to Payworks, he most recently worked for Advicent Solutions in a number of roles, culminating in a Product Director position. Andrew also did co-op terms at Pollard Banknote, IBM, and Microsoft. He holds a Bachelor of Science (Hons.) in Computer Science degree from the University of Manitoba.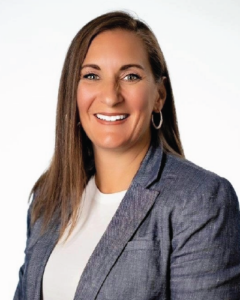 Leanne Jones – Manager of the Innovation Practice, Wawanesa Mutual Insurance Co.
Leanne has built her career on continuously learning in action and exploring opportunities that push to new heights. A career start as a Certified Financial Planner bridged her career into over a decade of work and leadership in a growing Manitoba tech start-up that rose to be an international leader in the fin-tech industry. Roles in product development, project management and business analysis supported her passion of connecting tech, business, and digital within organizations and with end customers. Her latest work has been extremely focused on building corporate innovation and growth of expertise of applying innovation methods with leaders and teams to explore ideas, build new models for business and try new things.
Sponsors
Thank you to our Title Sponsor, City of Winnipeg, and to our Event Sponsors InVision Edge, Payworks, Western Financial Group, CIPS Manitoba, U of M Faculty of Science, Riipen, BHER and RRC Polytech.