An Exceptional Experience Working With Agape Table
Experiencing the concept of 'community as client' does not always present itself. Our clinical group: Community and Older Adults, NRSG 2811, Oct 6-Nov 4, had such an opportunity.
The group health education topic was Food Security, as identified by the tenants and support staff at our site. As the students contacted agencies and services in the area for resources and information, a timely placed call to Dave Feniuk at Agape Table resulted in substantial food donation to the site. Two students arranged to pick up the items and prepared 30+ individual bags of fresh produce to distribute to those in need. Other items included frozen turkeys and trimmings for their Christmas dinner, as well as other frozen food items that the tenant association will oversee to provide ongoing food to those struggling with food security. They facilitated a partnership between Agape Table and the site for long-term support.
The students experienced, first hand, how partnerships and networking are necessary components of community health, to experience the Community Health Nurse role, realistically consider the social determinants of health as well as inspired volunteerism.
Mutual benefit is part of the ongoing partnership. Agape Table, a not-for-profit charity 'Nourishing body, mind and spirit' through daily bagged meals and an emergency food bank, relies on donations, volunteers, and sponsorships. We are happy to be part of the solution working with Agape Table.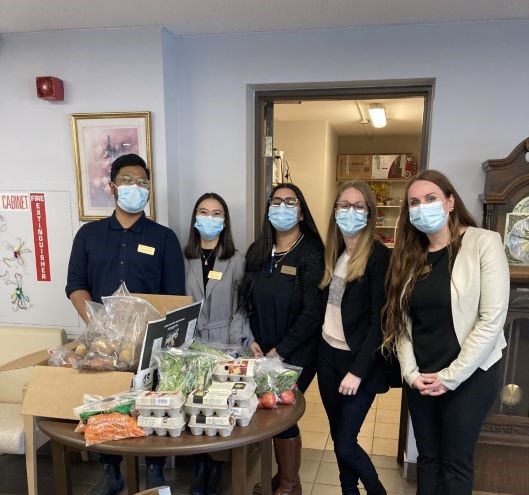 Written by Karen Janzen, Clinical Instructor