Board Membership
As required by The Red River College Act, the Board of Governors consists of one employee selected by RRC Polytech employees; one student selected by the Students' Association; and at least 9 but not more than 15 members recommended by the Minister of Advanced Education, Skills and Immigration.
Remuneration
Board members who are eligible for remuneration receive the following amounts set by the Manitoba Government:
Chair – $250 per month
Vice-Chair – $200 per month
Board Members – $150 per month
Employee Member
Every two years RRC Polytech staff elect a co-worker to serve on the Board of Governors. The current Employee Member's term ends on June 30, 2023 and an election for the 2023-25 term will be held in the spring 2023.
Student Member
The RRC Polytech Students' Association has designated its president as Student Member on the Board of Governors. The SA President is elected annually by the RRC Polytech student body.
Community Members
There are to be between 9 and 15 members appointed by the Lieutenant-Governor-in-Council upon recommendation of the Minister of Economic Development and Training. As of January 2020 there are eight appointed community members.
Board Membership
|  Loren Cisyk, Chair  |  Stu Charles  |  Lea Clarke  |  Jeff Doneza  |  Jayne Geisel  | Manpreet Kaur  | Phyllis Reid-Jarvis | Ashley Richard  |  Fred Meier, President and CEO  |  Kathi Gudmandson, Administrator  |
See the Red River College Polytechnic Board Member History from 1993 to Present ›
Loren Cisyk, Chair (Appointed January 1, 2016)
Loren Cisyk was appointed Chair of the Red River College Polytechnic Board of Governors on January 18, 2017 and has been a Board member since January 2016. He is currently the Executive Vice-President, Technology Solutions for Information Services Corporation (ISC) which is a leading provider of registry and information management services for public data and records. Prior to joining ISC, Loren was General Manager for IBM in the Prairies. During his 20 years at IBM, he started in various regional consulting management roles and for 14 years held regional General Management roles in the Prairies and Caribbean. Loren also spent nine years in Information Technology leadership positions at Great-West Life and received six years' technical experience at Cargill.
Loren graduated from the Computer Analyst/Programmer Diploma Program at Red River Community College in 1982 and received his Certified Management Accountant designation in 1992. He also holds a Project Management Professional (PMP) designation.
Loren was honoured with a Distinguished Alumni Award from Red River College Polytechnic in 2007. In 2011 he received a Fellowship Award (FCMA) from the Society of Management Accountants.
Loren is a member of the Manitoba Museum Board and sits on their Executive Committee. Previously he was Chair of the Information, Communications and Technology Association of Manitoba (ICTAM), a board member of the Manitoba Business Leaders Network (MBLN) and a section chair for the Technology sector of the United Way of Winnipeg.
Stu Charles, Member (Appointed September 12, 2018)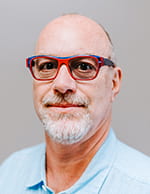 Stu Charles retired in 2017 after 17 years as the Chief Information Officer for the Workers Compensation Board of Manitoba. Stu is an alumnus of RRC Polytech's Computer Analyst Program (CAP) program (now Business Information Technology) and his first job after graduating was with the Canadian Wheat Board where he remained for 17 years.
Stu was honoured to be recognized with the RRC Polytech Distinguished Graduate award in 2018. He was involved with RRC Polytech throughout his career and served on the College's program advisory committees for 25 years which included several years as chair of the CAP and BIT committees. He currently sits on an advisory committee for ACE (Applied Computer Education).
Stu's board experience includes the Reh-Fit Centre, Tech Manitoba, the Henry G. Izatt Middle School Parent Advisory Council, and the CIO Association of Canada Manitoba Chapter.
Lea Clarke, Member (Appointed July 14, 2021)
Lea Clarke of Winnipeg is a self-employed consultant who specializes in accounting software, business management and development. She specializes in training and support of accounting software for various levels of business and government agencies.
Jeff Doneza, Member (Appointed November 14, 2017)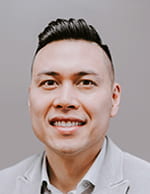 Jeff Doneza is a financial services consultant. His previous positions include Assistant Controller at 24-7 InTouch Contact Centres and Corporate Controller for People Corporation. Jeff's volunteer work includes serving as Treasurer for the Manitoba Filipino Business Council.
Jayne Geisel, Member (Appointed July 1, 2019)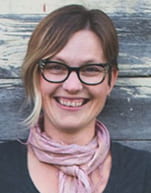 Jayne Geisel was elected by the Red River College Polytechnic staff as the Board of Governors' Employee Member for the term July 1, 2019 – June 30, 2021. She was subsequently re-elected for a second term ending June 30, 2023.
Jayne started working at Red River College Polytechnic in 2007 as an instructor in Greenspace Horticulture and is now the Academic Coordinator for Civil Engineering Technology where she supports approximately 54 instructors/support staff and 300 students.
Prior to joining Red River College Polytechnic, Jayne spent 10 years working in agriculture for an independent contract research company specializing in root vegetable crops.
Jayne has a varied educational background, including a degree in Arts from the University of Manitoba with a major in Women's Studies and a minor in Sociology; a Horticulture Diploma from Olds College; and a Certificate in Adult Education from Red River College Polytechnic. She is an active member of the MGEU, serving as a Steward for MGEU Local 73 at RRC Polytech. She is also Vice-President of the RRC Polytech Faculty Association at the Notre Dame Campus.
Manpreet Kaur, Member (Appointed May 1, 2022)
Manpreet Kaur was elected President of the Red River College Polytechnic Students' Association for the term May 1, 2022 – April 30, 2023. Manpreet is an International Student from India. She came to RRC Polytech in August 2021 to pursue a Business Technology Management Diploma.
Phyllis Reid-Jarvis, Member (Appointed August 11, 2020)
Phyllis Reid-Jarvis is the CEO and founder of Ultimate Potentials Corporation. With a focus on employees and organizational success, Phyllis and her team help local, national and international organizations achieve their business, strategic and financial goals through their people by using comprehensive executive coaching principles, leadership and strategy training.
Phyllis has developed a strong appreciation and understanding of the important role post-secondary institutions play in helping to meet the needs of adult learners, the business community and the province of Manitoba. Her previous positions include being a Program Director and Instructor with the University of Manitoba's Continuing Education.
A Professional Certified Executive Coach, who holds a Master's degree in Public Health from the University of Manitoba's Community Health Sciences Program, as well as certifications as a MBTI Personality Types Practitioner, and a Psychological Health and Safety Workplace Advisor; Phyllis brings this knowledge, skills and abilities to her volunteer work as a member of RRC Polytech's Board of Governors.
Phyllis is a member of the International Coach Federation (ICF), International Coach Academy (ICA), and the American Society for Talent Development ( ASTD), The Canadian Mental Health Commission, the Caribbean Women in Information Communication committee (CWIC) and the CANTO, an ICT non-profit association, whose role is to influence the innovation and development of ICT solutions for its members, the Caribbean and the Americas.
Phyllis has served as a member of the Winnipeg Foundation's Advisory Committee for their Nourishing Potential community program and on the national board of Breakfast for Learning, a project that focuses on ensuring school-aged to elementary aged students' learning and academic performance are enhanced through proper nutrition.
Phyllis is very active within the African/Caribbean community in Manitoba. She is one of the founders of the Horace Patterson Foundation, an organization that raises funds to support students of African/Caribbean heritage pursue a post-secondary education. As a former Director member and member, Phyllis has worked with her fellow colleagues for 27 years to raise much needed funds that enabled several hundred students realized their academic dreams.
Phyllis is the author of several books and programs. Her most current are the Essential Performance Coaching for Leaders, Success Strategies for Working Remotely, Pathways for Sustaining Healthy Families and Pathways to Diversity, Equity and Inclusion for Organizations.
Ashley Richard, Member (Appointed February 16, 2018)
Ashley Richard is the Associate Director, Indigenous for the Women Entrepreneurship Knowledge Hub. She holds a Masters in Management Innovation & Entrepreneurship from the Smith School of Business at Queen's University.
Ashley completed a Bachelor of Commerce (Honours) from the University of Manitoba's Asper School of Business, where she was the premier recipient of the Full Indigenous Business Scholarship at the Asper School of Business. Ashley majored in Aboriginal Business Studies, focusing on economic development. Her final project on Indigenous economic development was published in the Journal of Aboriginal Economic Development in the fall of 2017. In 2014, she received the 20th Anniversary Manitoba Aboriginal Youth Achievement Award (MAYAA) for her accomplishments.
Ashley is passionate about supporting the community she lives and works in and currently serves as Chair of the Walking Together Grants for The Winnipeg Foundation. After receiving the MAYAA award in 2014, Ashley volunteered on the MAYAA Planning Committee for 5 years.
Ashley was the recipient of the Oscar Lathlin Memorial Award from Ka Ni Kanichihk at the June 2021 Keeping the Fires Burning Ceremony. Ashley has also humbly received a 2021 Distinguished Alumni Award, Outstanding Young Alumni, from the University of Manitoba.
Ashley is a proud Filipina and Indigenous woman with Métis and Ojibway heritage, hailing from Pine Creek First Nation and Camperville, Manitoba.
Fred Meier, President and CEO
Fred Meier joined Red River College Polytechnic as President and CEO in July 2020. He is known for his work leading large organizations in senior management and executive roles, focusing on building positive and inclusive cultures that embrace employee engagement, innovation, and collaboration.
Fred's past leadership within the Manitoba Public Service has impacted Manitoba's economy, advanced indigenous inclusion, and empowered organizations inside the public service to grow, innovate, and move forward to serve Manitobans better and strengthen the province's economy. Today Fred uses that experience to connect with employers, industry partners, faculty, staff, and students as Red River College Polytechnic prepares to create a bold new vision and strategic plan
Fred is the sixth President and CEO in the College's 85-year history. In addition to his role as President & CEO, Fred serves as a member of the Premier's Economic Opportunities Advisory Board.
Fred holds a Master of Science from the University of Manitoba.
Kathi Gudmandson, Executive Administrator
Kathi Gudmandson joined Red River College Polytechnic in 1999 as the Executive Administrator for the Board of Governors. She previously worked at the Winnipeg School Division with the Board of Trustees for eight years.
Kathi is the Corporate Secretary for Red River College Polytechnic and manages the operations of the Board of Governors. This includes providing administrative, advisory and logistical services to the Board so its decision-making is based on timely, accurate and objective information, and interpretation and application of policy.
The Executive Administrator is the Board's liaison with the Senior College Management, College staff and students, and the public.