How To Filter By Section
Step 1
Plan and schedule all term courses before searching for and adding COMM-1173 to your schedule.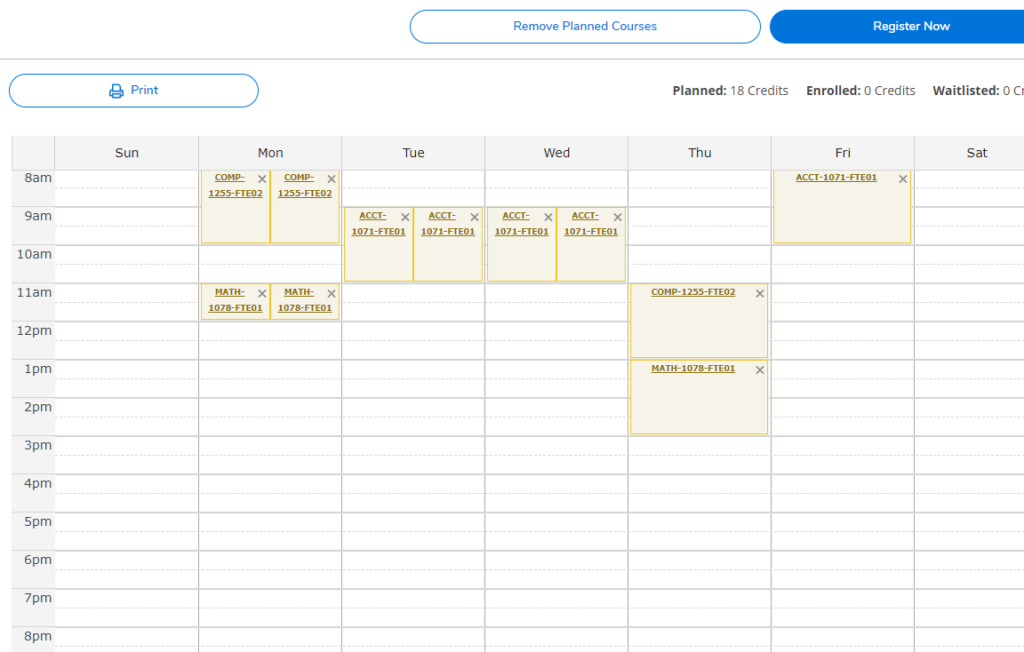 Step 2
Using the filter sections tab, filter availability, filter the location, filter the day of week, and filter the time of day. This will show you the sections that fit your schedule. Select one of the sections and 'add section' to your plan.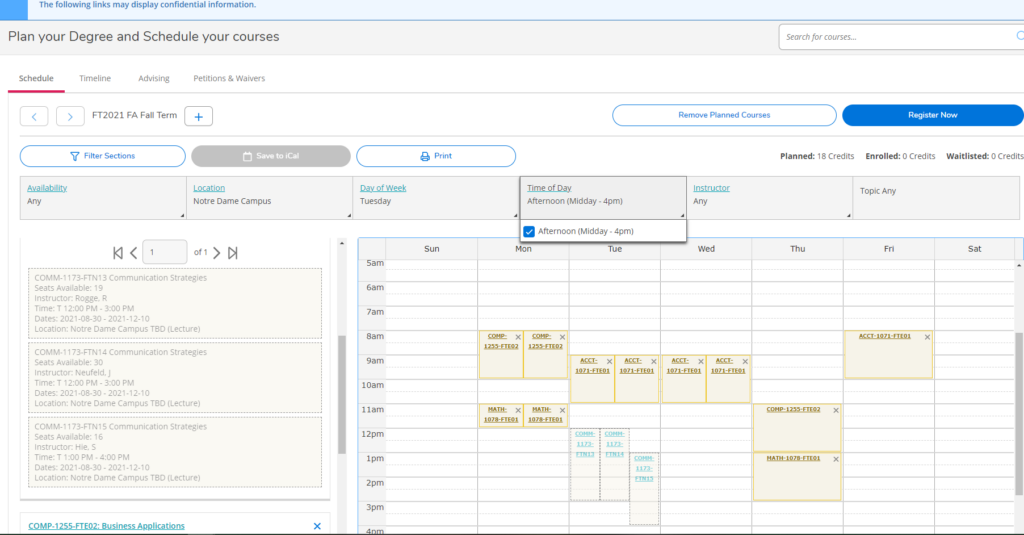 NOTE: For all CBR programs that require students complete the Communication Strategies course (COMM-1173), it is suggested that students plan and schedule all other required courses first leaving COMM-1173 until last. This will provide you with a base schedule showing you available time slots remaining on your schedule.
NOTE: Interlake students taking the Social Innovation and Community Development program who need to take COMM-1173 should select NDC as your location for this course. For all other Regional campus students, please choose any Regional location within your program for this course. The location options will depend on what program you are taking.