Join RRC Polytech for CreativeMornings Winnipeg's free November event
On Friday, November 18, RRC Polytech is thrilled to host inspirational speaker Jessica Dumas at our beautiful Manitou a bi Bii daziigae Roundhouse at the Exchange District Campus (319 Elgin Avenue). All RRC Polytech alumni and community members are warmly invited to attend.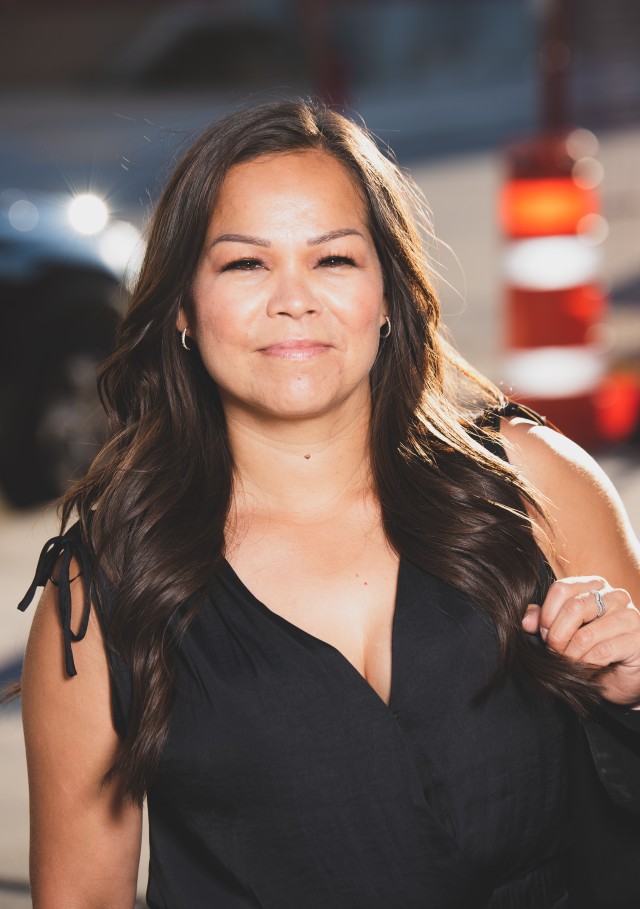 More than a decade ago, CreativeMornings was launched out of a desire for ongoing, accessible events for creative communities to connect. Today, these communities gather in 223 cities across 67 countries — including right here in Winnipeg.
The Winnipeg chapter of CreativeMornings not only celebrates our city's creative talent, but also promotes an open space to connect with like-minded individuals. From marketing legends to hometown heroes, speakers are selected by each chapter based on a global theme. This month's theme is TRUTH: where does the truth live for you and how do you verify what is true? Together, let's sort through the messy, contradicting facts all around us and try to make sense of the world.
Jessica Dumas is a professional speaker coach and the host of The Confidence and Communication Podcast. She'll be speaking on the global theme of truth with her talk, titled "A Creative Introspection: Who do you think you are?"
Named one of Ace Burpee's 'Most Fascinating Manitobans' in 2019, Jessica is an award-winning professional who has earned wide respect across Manitoba and Canada for her volunteer contributions. She has served as Chairperson for both the Winnipeg Chamber of Commerce and the Indigenous Chamber of Commerce and continues to sit on numerous committees and boards at the executive level.
A powerful role model and advocate for women's empowerment, Jessica leads others to overcome challenges by developing personal strengths, vision, and self-confidence. You'll hear Jessica's story on the 18th and you'll also have the chance to network with other brilliant minds from Winnipeg's creative community. As always, CreativeMornings Winnipeg events are free to attend. You won't want to miss it!
The motto of CreativeMornings is "everyone is creative, everyone is welcome" – a perfect fit for Friendly Manitoba. Register now to attend Dumas's virtual presentation on November 18.
---
CreativeMornings Winnipeg x RRC Polytech
As a proud partner of CreativeMornings Winnipeg, RRC Polytech gets to host Winnipeg's creative community at in-person CreativeMornings events throughout the year. Many RRC Polytech grads have held the stage, including Amanda Buhse, Sean Rayland, Kerri Twigg, Natalie Bell, Ashleigh Lodge, and Jordan Stranger. You can check out their inspiring talks here. Are you interested in speaking at a future CreativeMornings Winnipeg event? Email alumni@rrc.ca expressing your interest and we'll connect you!