Free virtual event: Will Mentorship Get me a Job? A Fireside Chat
You're invited! Ten Thousand Coffees is hosting a country-wide event with two special guests from RBC on January 21, 2021 at 2 p.m. CST.
The event is free and open to all Red River College students and alumni. Whether you're already a member of the Red River College Café or new to our mentoring and networking platform, you're invited to listen in as two experts chat about how mentoring helped them get ahead in their careers.
Join RBC Olympian and Professional Athlete, Sam Effah, and RBC's Executive Vice President & Chief Marketing Officer, Mary DePaoli, as they share industry tips for landing a job at a top brand like RBC, and how to stand out in a pile of resumes. Learn directly from Sam and Mary as they give inside tips and advice on finding a mentor and job in 2021, and learn the importance of becoming a mentor yourself in this critical time.
Why join?
Hear tips to land a job at a top brand like RBC
Learn how to find a mentor—and why you'd want one
Ask our hosts your top questions about mentoring
Network with hundreds of students and alumni across the country
Don't miss this intimate conversation hosted by Ten Thousand Coffees for Mentoring Month 2021. Registration will be closing soon, so reserve your spot now.
---
More about Mary DePaoli, RBC Chief Marketing Officer & Executive Vice President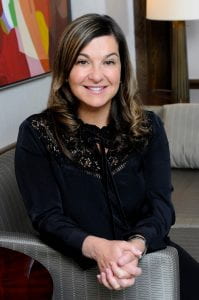 Mary DePaoli is Executive Vice President & Chief Marketing Officer at RBC. She is responsible for building RBC's brand and reputation globally across its Personal & Commercial Banking, Insurance and Wealth Management businesses through an integrated approach to brand, marketing, sponsorship, social media, communications, and corporate citizenship. In addition, Mary serves as Chair of the Board responsible for overseeing the RBC Foundation, one of Canada's largest corporate donors.
Prior to joining RBC, Ms. DePaoli held a series of increasingly senior roles at Sun Life Financial. In 1999, she joined the Group Retirement Services business to lead sales and marketing before being appointed Senior Vice President of the division. In 2007, she was named Senior Vice President of Corporate Brand and Marketing, with responsibility for establishing Sun Life's International Marketing Centre and leading the company's marketing strategies in Canada, the United States, and Asia. In 2011, Ms. DePaoli was promoted to Executive Vice President, Public and Corporate Affairs and Chief Marketing Officer.
Throughout her career, Ms. DePaoli has been actively involved in supporting numerous causes, including the Hospital for Sick Children Leaders Program and the Canadian Diabetes Association. She currently sits on the Board of WISE (Women in Sports and Events). In 2012, she was named Marketer of the Year by Strategy magazine, and in 2013, she was distinguished as one of Canada's Top 100 Most Powerful Women by the Women's Executive Network. Mary was also named one of Canada's top 40 under 40 recipients.
Mary DePaoli holds an Honors BA degree from Western University in Ontario, and a post graduate degree in International Journalism from American University in Washington D.C.
More about RBC Olympian, Sam Effah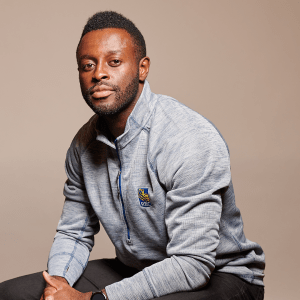 A native Albertan, Sam has represented Canada at 3 World Championships, 3 World University Games and most recently – the 2018 Commonwealth Games. As a 2-time Canadian Champion in the 100m, Sam has an innate enthusiasm for sport, marketing, and the Olympic movement. But it doesn't stop there.
In 2019, he was cast on The Amazing Race Canada – Season 7, where he inspired audiences with stories of injury, resilience, and the hunger to be Canada's fastest once again. Being selected for Canada's #1 watched reality TV show – and placing second – is a testament to his marketability, strong storytelling talents, and drive to win some of the show's toughest challenges.
On the corporate side, Sam has a passion for marketing, loves to speak, and is driven when it comes to sponsorship and community development projects. At RBC, Sam works at RBC's head office in Brand Marketing, managing 18 Olympic athletes across the country. He's also worked behind the scenes on sponsorship campaigns like The World Junior Hockey Championships, The Winter Olympics, WEDay and RBC Training Ground. As a 2020 Olympic hopeful while working in corporate, and excelling, Sam provides a unique perspective unseen in today's industries.
---
For more mentoring and networking opportunities, join the Red River College Café, powered by Ten Thousand Coffees.