Happy Holidays from RRC's Steinbach Campus!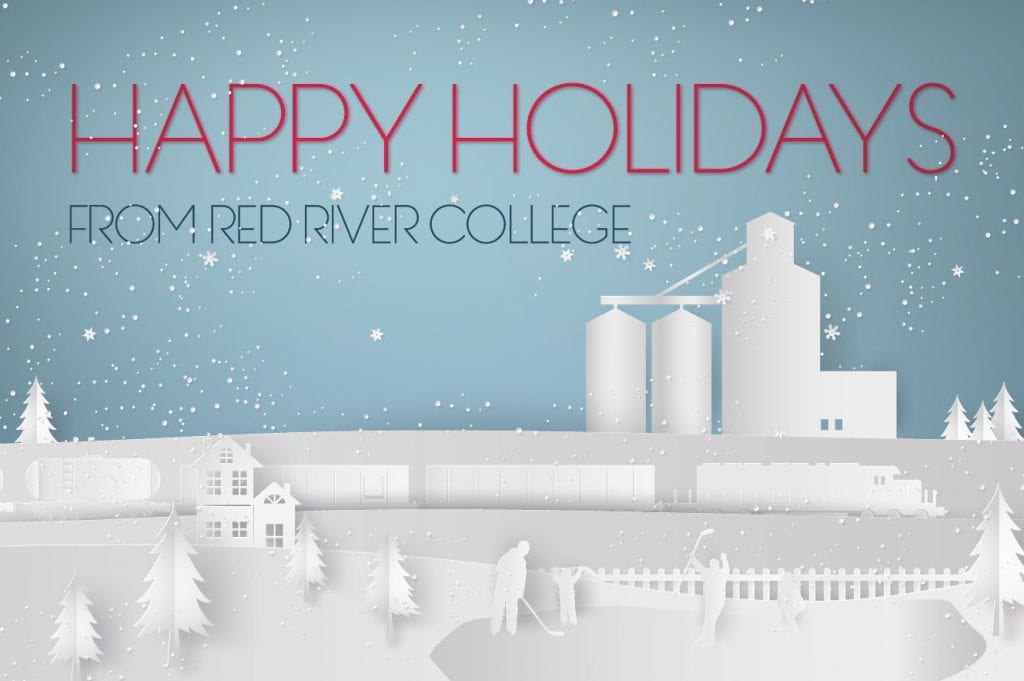 Red River College's Steinbach Campus will be closed for the holidays from December 23, 2017 – January 1, 2018 and will re-open January 2, 2018.*
We wish you all the best of the season – see you in the New Year!
* Not all classes return Tuesday, January 2, 2018. Students should check their schedules for their specific program return/start dates for winter term.