Trades Trailer in Steinbach Pioneer Day Parade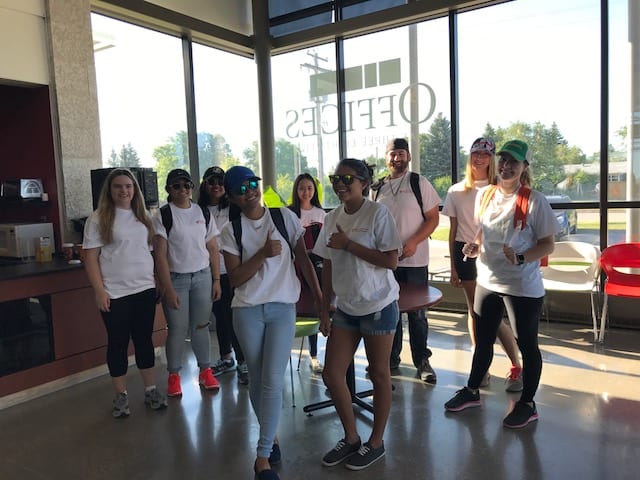 Beautiful weather, 4,000 pieces of candy and 9 happy Health Care Aide students 4 staff in the very flattering safety vests and off we go to meet up with RRC trades trailer for the beginning of a 6km walk for the Pioneer Day Parade. This was RRC Steinbach's second time in the parade it was the 49th year of this event. Well worth coming out,  if you haven't seen the Pioneer Parade your are missing out.
RRC Steinbach was pleased to be bringing the Trades Trailer for the parade as a sneak peek of what is coming soon. In 2018 Steinbach will be the site for the Introduction to Trades program, if you are interested give us a call. One parent as we were walking the parade route could be heard speaking to what looked to a be 4 year old "see this is where you will go (RRC) if you what to go into a trade". That's right folks start them young.