Information Session: Business Analyst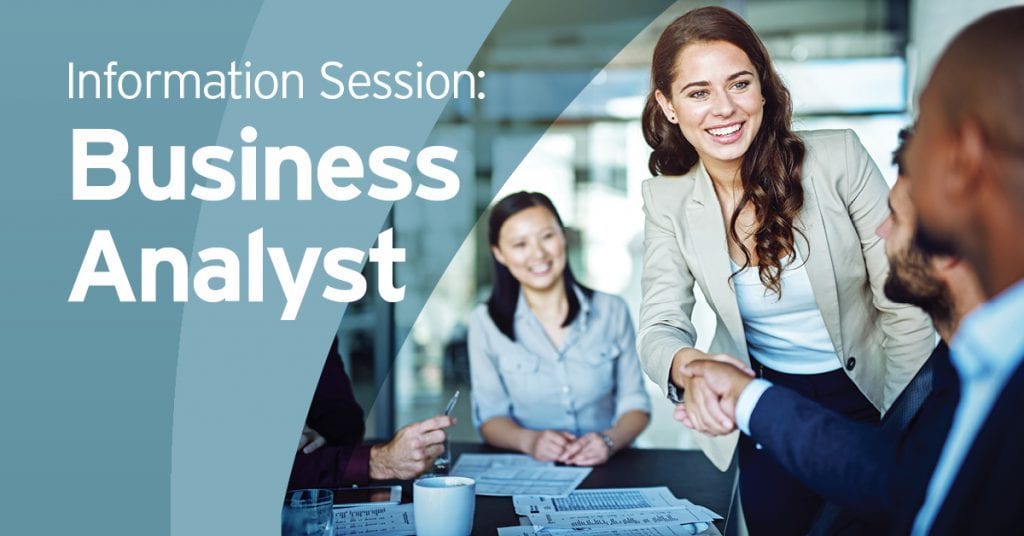 Business Analysts help businesses do business better
A Business Analyst is an agent of change. Business Analysts take a disciplined approach to introducing and managing change to organizations, whether they are for-profit businesses, governments, or non-profits.
If you enjoy evaluating and analyzing data, creating solutions, communicating with a variety of people and have a good grasp of information technology, a career as a business analyst could be for you.
Are you interested in becoming a business analyst, one of the fastest growing professions?
Join us at our free information session to learn more about this career.
Date: May 28, 2018
Time: 5:00 – 6:30pm
Location: P107 – 160 Princess Street, Winnipeg MB
For more information:
204.694.1789 | cde@rrc.ca | rrc.ca/ban