Honorary Degree and Diploma recipients building and shaping a better Manitoba
RRC Polytech awards honorary degrees or diplomas to individuals who demonstrate high standards of excellence in their personal and professional achievements, and whose involvement in the community is widely recognized.
This year's deserving recipients are accomplished professionals and outstanding community role models whose lives' work will resonate with and inspire our 2023 graduates.
Carolyn Young: Honorary Diploma in Early Childhood Education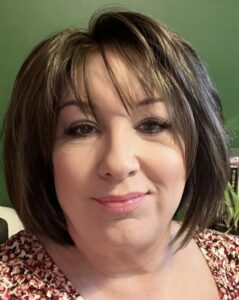 Carolyn Young has been supporting and advocating for young children and their parents — particularly Indigenous and newcomer families — in Winnipeg's North End for more than 30 years.
She empowers her community through her work in early childhood education (ECE) and works relentlessly to teach, mentor and dismantle barriers for others as executive director of Manidoo Gi-Miini Gonaan (The Great Spirit is Giving), a non-profit organization overseeing several child-care centres and a family resource centre in a historically disadvantaged neighbourhood.
Under Young's leadership, and in partnership with RRC Polytech, Manidoo's Lord Selkirk Park Child Care Centre became the first in Canada to specialize in the Abecedarian Approach, which optimizes the development and learning of vulnerable children from birth to age five.
Young helped the College develop training for this innovative approach and now guides other centres in adopting and mastering its strategies and techniques. She also supports ECE students at RRC Polytech through practicum placements and has been an inspiring guest speaker in classrooms, and at conferences and events.
Young creates opportunities for children and families to learn from each other and share their stories in a warm, supportive and welcoming space that reflects the cultures of Lord Selkirk Park residents.
She has given countless people encouragement to go back to school, seek employment, connect with social support agencies, reduce substance use, access physical and mental health care, and focus on personal growth.
John Bockstael: Honorary Degree, Bachelor of Technology – Construction Management
As CEO of Manitoba's Bockstael Construction, John Bockstael applies his professional expertise to guiding many of the province's most progressive projects, but his passion for building doesn't stop at physical structures.
He is an advocate for the elevation of trades as a career path, for women in trades and engineering, and for the importance of education and innovation in the growth of the construction industry and the provincial economy.
Bockstael shares his vision and leadership excellence by working with organizations such as the Winnipeg and Canadian Construction Associations and helps build a better Manitoba through his community work with St.Amant and Toba Centre for Children & Youth.
His extensive contributions have been recognized at the highest levels with the Governor General Sovereign's Medal for Volunteers and a Queen Elizabeth II Diamond Jubilee Medal.
Bockstael has a long history and special relationship with RRC Polytech, supporting students through work-integrated learning opportunities, providing awards and bursaries for Carpentry and Construction Management graduates, sponsoring new spaces and technology, and helping to establish the College's first-ever degree program, the Bachelor of Technology – Construction Management through his ongoing advisory role.
Bockstael's dedication to the continued improvement of the construction industry is reinforced by his commitment to the training of future generations of tradespeople, while his community involvement serves as the foundation for his success.