Honorary Diploma recipient celebrates lifelong link to RRC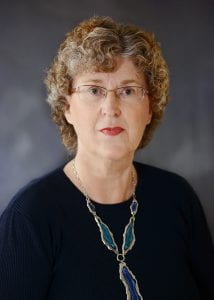 Families, friends and guests of Red River College will gather this week to watch their loved ones cross the stage and accept their degrees, diplomas and certificates — signaling the completion of their academic journey as students.
As these 2,000 new grads look ahead to their careers, the College looks back on its history, and proudly announces former board member Marilyn Kenny as this year's Honorary Diploma recipient.
"Marilyn Kenny has truly demonstrated a lifelong commitment to Red River College, and to learning," says RRC President Paul Vogt.
"From her dedication to women's employment initiatives to her work with the development of language training, Marilyn has been working shoulder-to-shoulder with the College for her entire career, and we are honoured to recognize her achievements."
Kenny will receive her Honorary Diploma in Community Development/Community Economic Development. She now joins the ranks of fellow recipients such as Gail Asper, Ray St. Germain and Ace Burpee — all of whom have demonstrated high standards of excellence in their personal and professional achievements, and whose local, national and international accomplishments qualify them for such a recognition.
"I was honoured and overwhelmed when I learned that I had received the award — I think it was the first time anyone at the College has ever heard me speechless," says Kenny. "When I look at where my career has taken me, Red River College has always been a part of it in some way or another — and I guess I've always been a part of Red River."
Kenny says her career really began when she tried to help a little girl who'd been in and out of difficult situations and hospitalizations, but was unsuccessful because she didn't have the proper credentials. She was later devastated to learn the girl had passed away.
Around the same time, she learned of RRC's Social Welfare Services program, which her husband and family encouraged her to apply for.
"At the time I was driving in from Ashern in the evenings for my classes, but it felt like this was what I was meant to do. Red River College put the wind beneath my wings and gave me what I needed to keep going."
During the course of her career, Kenny worked for a number of departments within the federal government, undertaking a wide range of roles including the administration of social services in both the Interlake and Northern regions of Manitoba.
She was heavily involved in employment issues, especially those associated with women's employment. She was also integral in establishing the Women's Employment Counselling Centre and developing new initiatives for women, particularly those entering or re-entering the workforce later in life.
Kenny later transferred to the provincial government, where she held many senior-level positions, including the Director of Federal/Provincial Negotiations and Director of Apprenticeship.
"When I was going to school there really weren't very many women involved in the trades — I believe some programs didn't even recruit or accept women at the time. Fast-forward years later and there I was as the Director of Apprenticeship, working alongside the College to engage more women to enter into the trades and help create the pathways to get them there," she says.
Kenny later assumed responsibilities as Director of Immigration and Integration and completed her tenure with the province as the Director of Settlement and Adult Language Training, where she again worked with RRC again to develop language programs for the Canadian Language Benchmarks.
In 2001, she joined the Manitoba Nurses Union as Director of Operations, where she initiated an English for Newcomer Nurses program available to participants across Manitoba, with the help of provincial funding. She remained at MNU until her retirement in 2010.
She also served on RRC's board of governors from August 2013 to November 2017, during which time she chaired the Planning Committee.
"All of these different pieces of my life — these things that I've ended up doing for various reasons — there has always been a link with Red River College, so it felt full circle to come back and serve on the Board, and now here I am again today, accepting this award."
"I feel fortunate to have been part of so many special moments with the College — watching the growth and meeting so many people who have been touched by Red River College has been so meaningful. I am honoured to stand with the graduates today as they begin this exciting new chapter in their journey of lifelong learning."