RRC Polytech prepares the next generations of influencers in the fields of culinary arts, professional baking, and hospitality and tourism management.
Manitoba's growing hospitality industry awaits your world-class talent. The Paterson GlobalFoods Institute — featuring a fine-dining restaurant, an open-concept cafeteria and the Mixology Lab — is the perfect canvas for learning.
See what incredible spaces and seasoned, highly-trained instructors can do for your future in one of Red River College Polytechnic's Hospitality programs.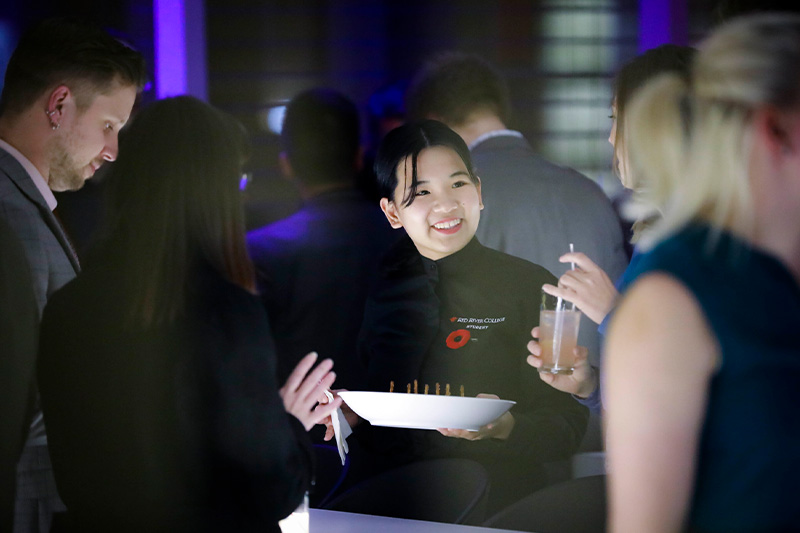 95%

New Grads Hired

Demand has never been higher for great experiences in the hospitality and tourism industries. Serve it through a variety of career options.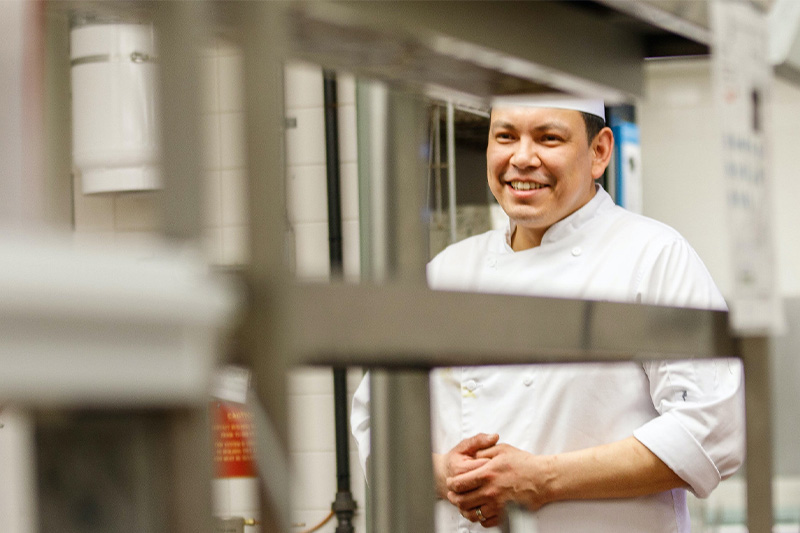 $32K

Avg. New Grad Salary

Create unforgettable experiences, whether you want to be the one preparing incredible, delicate creations or the one running the show behind the scenes.
90%

Grad Satisfaction

Get hands-on training from seasoned, highly-trained professionals passionate about creating beautiful, delicious experiences.
"There's a foundation that's learned through the College. When I was in school, it was partly about creating skills, but it also built my strength and confidence to improve and excel within the industry. You see that students have that foundation now, that base and the eagerness of wanting to learn more."

Laneil Smith, Co-owner, Marion Street Eatery; Manager, Marion Hotel
Graduate, Hospitality and Tourism Management
Careers in Hospitality
Attraction management
Event marketing
Culinary
Hotel and restaurant management
Hospitality services
Tourism services
Explore Programs
Check out our latest full-time and part-time programs and apply or register today!
Other Offerings
Average employment rate among recent graduates; retrieved from the 2017-2018 RRC Polytech Graduate Satisfaction and Employment Reports. ↩

Average based on data from the 2017-2019 RRC Polytech Graduate Satisfaction and Employment Reports. Average salary adjusted for inflation based on a 5.70% increase in the Consumer Price Index for Canada from May 2018 (average year) to May 2021. ↩

Average satisfaction rate among recent graduates; retrieved from the 2017-2018 RRC Polytech Graduate Satisfaction and Employment Reports. ↩