Congratulations to this year's award winners! It's been another different year to say the least and we weren't able to celebrate as usual with our luncheon, but none the less, the awards were celebrated virtually and in spirit and were well deserved!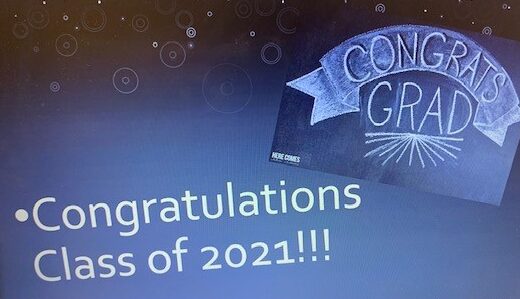 The Association of Registered Nurses of Manitoba Medal of Excellence Award – Emma Marie Collins :
This award was established for a graduating nursing student with the highest cumulative GPA and has excelled clinically throughout their program.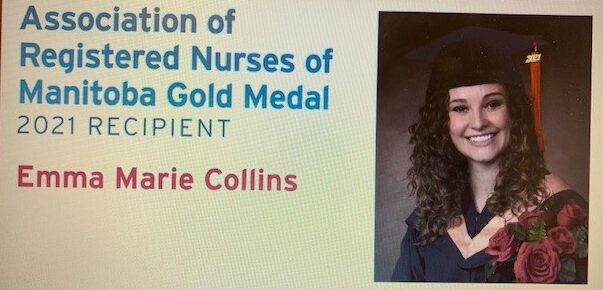 Jean Burrows Scholarship – Julie Dow :
Jean Burrows was chair of the Nursing Department from 1974 to 1998. Created upon her retirement, this award recognizes outstanding academic achievement for students at the end of the first year of the BN program.
The Bernice Parrott Award was established to provide financial assistance to a deserving
student after term six of the BN program. This award recognizes the hard work and effort
that all students put forth as they complete the requirements of the program.
Bernice Parrott Award – Emily Pollard, Geraldine Real, Alyssa Sinclair, William (Bill) Gibson, Shannon Bianca Hiebert Sawatzky, Kira Lourenco, Zachary Penner :
Nursing Students Endowment Scholarship – Samantha Thompson, Emma Collins :
These awards were established because of the foresight of students who in 1997 established
an endowment fund. Each student, as part of their tuition fees, contributes to this
endowment fund. In 2001, a portion of this money was dedicated to the creation of these
awards. Since then, the class of 2002 made a sizeable contribution from their own
fundraising efforts.
Nursing Legacy Award – Julie Dow, Robyn Lafreniere, Jaina Cairns, Jamie Harland, Janina Hryndzio, Mallory McIntyre, Emma Collins, Jamie Lytle, Maria Rowena Santos, Gabrielle Greenberg :
This award was established by combining donations from a number of sources.
The Stanton family, the Duncan family, and Phyllis Aaron along with the Nursing faculty have
made substantial contributions. The award recognizes outstanding clinical performance of
students from year one to year three of the nursing program. The Nursing Techniques 3
award recognizes a year one student who excels both in the academic course work and the
performance of Nursing Skills.
Thorey Johnson Nursing Award – Ryan Rempel, Rickie Lucas :
In honour of their mother, Mrs. Johnson's daughters have established this scholarship to be
presented to a nursing student who has expressed a special interest in rural nursing
practice. The recipient has demonstrated an interest in front line nursing work in a hospital
environment; a high level of skill in the clinical setting, sound academic achievement, and a
caring and compassionate attitude with patients.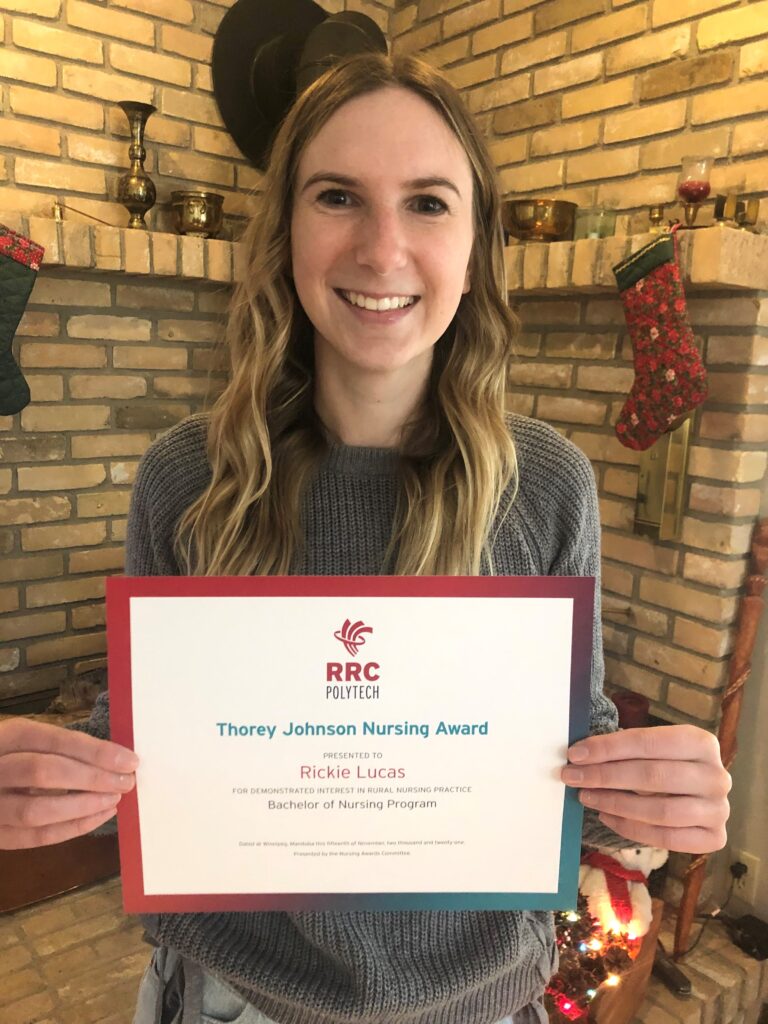 Nursing Leadership Award – Brynn Clifford, Inbar Lichtenstein :
This award is for deserving students who have gone above and beyond in support
and leadership of their peers. It was established by the Awards Committee, with
nominations from faculty and peers.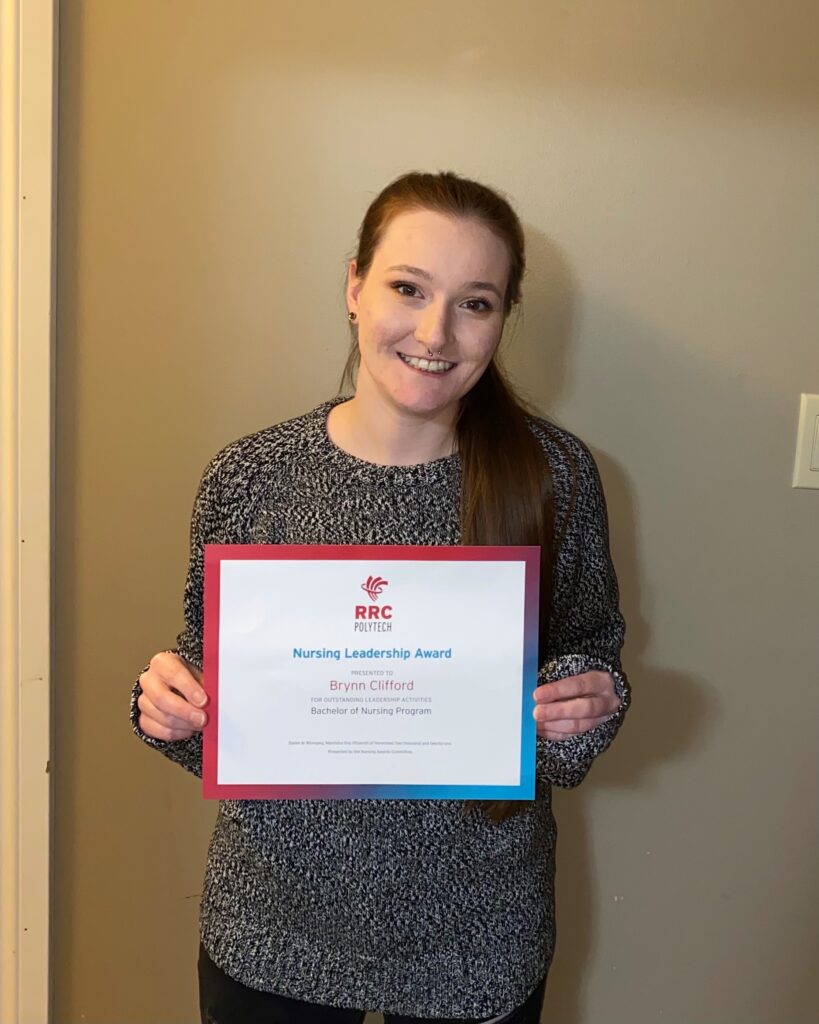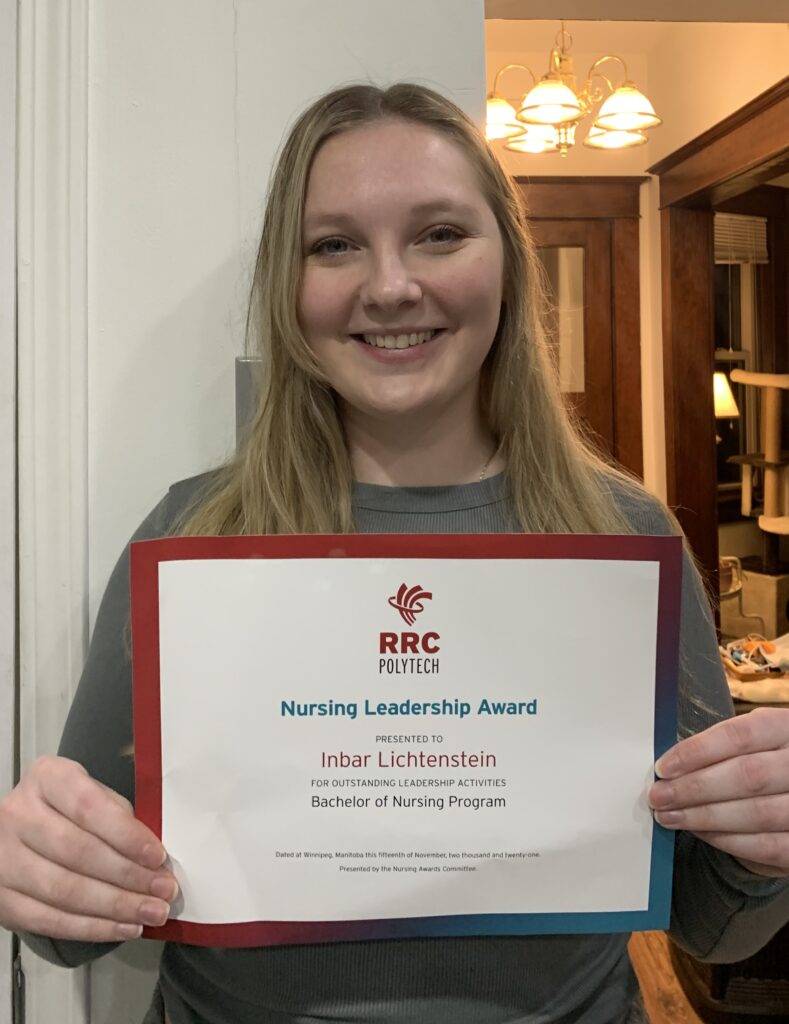 Discipline of Professional Nursing Award – Julie Dow (1 & 2), Kezia Balzer (3 & Research), Emma Collins (4 & 5) :
This award is presented to students for their outstanding achievement in the courses of Discipline of Professional Nursing 1-5.
Mary Langhan Nursing Award – Alyssa Reimer :
This award is presented to a 3rd year student who has demonstrated a high level
of skill in the clinical setting and has expressed a special interest in obstetrics and
gynecology.
Karla Ferens Memorial Entrance Award for Health Care Aide – Hallee Holmlund, John Thomas Sellick :
The Karla Ferens Memorial Entrance Award for Health Care Aide was established
by family and friends in memory of Karla Ferens, a 2011 Red River College
graduate of the Health Care Aide program. The award recipient has displayed the
same accomplishments exhibited by Karla Ferens: Involvement in sports and
leadership qualities.
Community Service Award – Taylor Rizzo-Johnson, Naomi Brodland :
This award is presented to a second and a third year student who has volunteered
for a community agency while maintaining sound academic achievement.
Karen Wall Indigenous Nursing Student Award – Ashley Prince :
This award is presented to a 3rd year student of Canadian Indigenous heritage
who has achieved academic success in the BN program, and has demonstrated
leadership and community service.
Elizabeth Scaife Memorial Award – Iris Alcantara :
This award is presented to a BPIEN (Bridging Program for Internationally
Educated Nurses) student who has demonstrated outstanding academic
achievement and demonstrated exceptional clinical performance.
Christianne Bonin Memorial Award – Michelle Herms
Jaime Manness Hike Manitoba Award – Erica Wilken :
This award is present to a second year student who exemplifies a love for hiking
and the outdoors with good academic standing. The award was established to
honor a RRC alumna and instructor who wanted to share her passion for
Manitoba's wilderness.
Written by Jennifer Johnson – Nursing Lab Manager
with descriptions of awards courtesy of the Nursing Awards Committee