Funding announced for new culinary research centre at PGI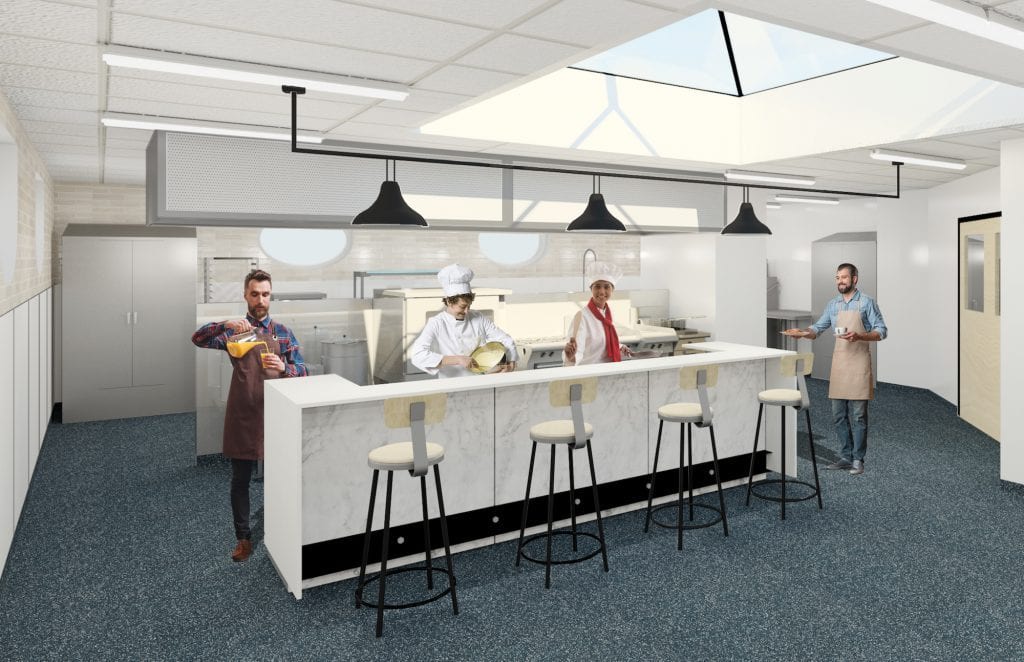 The eleventh floor of the Paterson GlobalFoods Institute will soon be transformed into a multi-functional culinary research centre, thanks to new federal funding from the Canada Foundation for Innovation (CFI).
Science and Sport Minister Kirsty Duncan stopped by Jane's restaurant this morning to formally announce the new project — one of several made possible through more than $10 million in funding for new research infrastructure at 11 colleges and polytechnics across Canada.
Through the CFI's investment of more than $1 million in RRC, students and staff working at the new research lab will be even better positioned to collaborate with the food and agriculture industry on projects that will enhance food safety research, and address changing consumer needs and challenges such as food waste.
"Red River College is a leader in culinary research and innovation," says RRC President Paul Vogt. "To date we've worked on more than 40 different projects with local food and agricultural producers in Manitoba to help them innovate and bring new products to market.
"This support from the Canada Foundation for Innovation means that we can expand our research capabilities to meet this growing demand, and create a dedicated state-of-the-art facility for researchers, instructors and students to work collaboratively — shoulder-to-shoulder with industry — to make the impossible possible when it comes to new food product creation and culinary innovation."
Once complete, the new research centre will feature:
A fully equipped commercial kitchen and second modular-style kitchen for project-specific equipment
An analytical and culturing lab
A client collaboration and focus group space
A specialized food photography room
The new space and equipment will primarily be used for research with industry partners, but will also be available to instructors and students seeking to enhance their education and professional development.
The CFIs grant, delivered through its College-Industry Innovation Fund, is part of a $2.74-million renovation and equipment acquisition plan for the space at PGI.
"Our government is committed to harnessing the power of science to help people build a thriving middle class for themselves and for all Canadians," says Duncan. "This investment … is a great example of how we are putting science to work by investing in modern labs and equipment so that students and researchers can turn unique, made-in-Canada ideas into reality."