Brought to you by Technation and Red River College.
---
Date: Monday, November 2, 2020
Time: 3:00 PM – 10:00 PM CST
All Online at Hopin – a virtual event platform
---
The BTM TalentMash is an annual event which brings together students and industry professionals to discuss the ways in which Business Technology Management (BTM) grads will create bridges between the technology and business. Employers will learn more about Red River College's Business Technology Management program and the skills that graduates bring to the workforce. Students gain a deeper understanding of the roles they might play in industry and the competencies that they will require.
The BTM TalentMash includes keynote speakers, panel discussions and opportunities to network.  We invite Industry Members and our BTM students to attend.
Red River College's Business Technology Management diploma program was established in 2016. Students develop skills and knowledge in the areas of technology, communications and business. The program includes a co-op or industry project term so that students can apply their learning.
This years BTM TalentMash is on Monday, November 2, 2020, and we are inviting industry to have an exhibitor booth, or just attend the event.  If you would like to have an exhibitor booth, contact Dan Greenberg at dgreenberg@rrc.ca.
Event Agenda
Time
Session
Speaker
3:00 p.m. – 4:30 p.m.
Welcome and Keynote Speaker
Sheila Harris, Capstone Ridge Group
4:30 p.m. – 4:45 p.m.
Break
4:45 p.m. – 5:30 p.m.
Breakout Sessions

Trish Bishop – Managing Remote Work

---

Shireen Morkous – Team Building and Working with Developers

5:30 p.m. – 5:45 p.m.
Break
5:45 p.m. – 6:30 p.m.
Industry Panel

Kevin Haines, Online Business Systems

---

Ashleigh Lodge, Neovation

---

Juanita Fraser, Bold Commerce

---

Rodrigo Raval, 24-7 Intouch Laivly

6:30 p.m. – 8:00 p.m.
Supper/Exhibitors/Dance Party Room
8:00 p.m. – 8:45 p.m.
Breakout Sessions

Peter Boileau – "The Day It All Changed" Practicing Business Analysis in a Virtual World

---

Juanita DeSouza-Huletey – Pathway to Professional Prosperity as an Immigrant in Canada

---

BTM Industry Information Session

8:45 p.m. – 9:00 p.m.
Break
9:00 p.m. – 10:00 p.m.
BTM Alumni Panel

Thiago Schmidt da Silva, Online Business Systems

---

Prerna Verma, Winnipeg Construction Association

---

Amanda Braybrook, Richardson International

---

Kingsley Franklin, Ironclad Developments
---
Each attendee is entitled to a $15 Skip the Dishes food voucher (one use per customer), brought to you by Skip the Dishes .

---
Keynote Speaker

Sheila Harris
Keynote Presentation – Levers for Success
Information Technology is an exciting field with endless opportunities to advance and grow.  We all have strengths and weaknesses that will drive and impact our career path.  Today's business environment demands that we are adaptable, agile, enterprising, and skilled in the art of diplomacy.  Recent global events have had huge impacts on how we work individually and in teams, leading to even greater demands on IT workers to be able to communicate and collaborate effectively.  Business environments are rapidly changing how they leverage their IT platforms.  We are living in an era of Digital Transformation, as there has been a significant shift from on premises, in-house IT solutions to cloud-based platforms and Software as a Service (SaaS) applications.  Industries need to keep up with the current business demands while planning for the future.  Sheila Harris will present on how to develop your skills, overcome your weaknesses, and leverage your strengths to achieve your career goals and work towards becoming a leader in your field.
Sheila Harris is an experienced Management Consultant, Business Architect, Project Manager, and Change Management Specialist with over 20 years of experience in the design and delivery of IT solutions to meet business requirements.  She has successfully deployed IT solutions in Health Care, Telecommunications, Financial Services, Public Insurance, Municipal Utilities, and Digital Agriculture industries with specialization in system selection, initiation, development, deployment, and business adoption. She started her career as a software developer and has worked in Information Technology as a Senior IT Consultant specializing in business transformation projects for over a decade.  She has taught Business Systems Design in the Red River College Business Analyst program and has sat on the steering committee for the program.  Sheila is also an accomplished thought leader, speaker, mentor, and most recently editor to a first-time writer.
Master of Ceremonies
Kay Gardiner, CEO, Tech Manitoba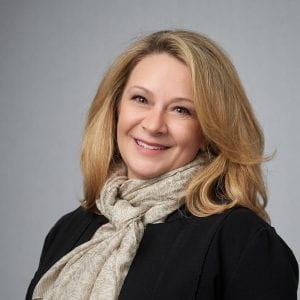 Kay Gardiner is a leader with a commitment to collaborative problem-solving. As CEO of Tech Manitoba, Kay is a champion for the tech community, empowering stakeholders through initiatives designed to foster a culture of innovation. She has been a senior member of Tech Manitoba's leadership team since 2015 when she came on board as Program Director of Tech West Canada. Following her vision and direction, the Tech West Canada team garnered national and international recognition for their knowledge and expertise while partnering with SMEs and government at local, provincial, national and international level.
Session Speakers
Trish Bishop
Shireen Morkous
Peter Boileau
Juanita DeSouza Huletey
BTM Industry Information Session
Industry Panel
Ashleigh Lodge
Kevin Haines
Juanita Fraser
Rodrigo Raval
Alumni Panel
Thiago Schmidt da Silva
Prerna Verma
Amanda Braybrook
Kingsley Franklin
Exhibitors
Registration