The Resource Crew, or R-Crew, helps the Indigenous Student Support Team and Indigenous Support Centres with activities and events throughout the year.
R-Crew members brainstorm and implement plans with the Support Team, speak and perform at events, and help with logistical set-up and tear-down, among many other tasks and responsibilities. They also help Indigenous students, those new to the College and those that have been around the block, get settled in and navigate everything from events to classes.
If you see an R-Crew member, say hi!
NDC R-Crew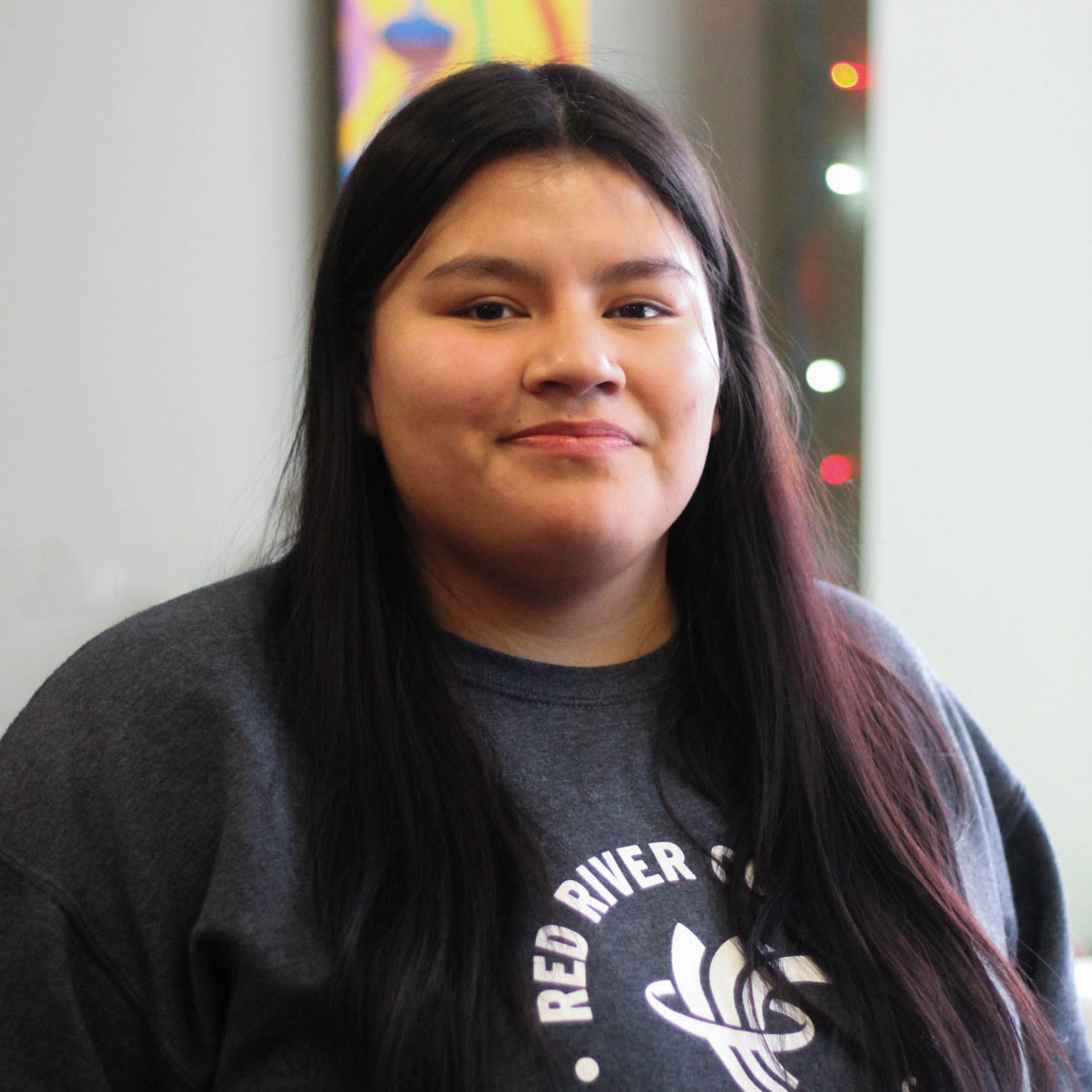 Hello! My name is Aleesha Wood, and I am from St. Theresa Point First Nation in Island Lake, MB.
I decided to join R-Crew to get the full college experience and to gain skills from the Support Centre. I'll be happy to help in any way I can and to support in the Indigenous Support Centre!
If you see me, come say hi.
My name is Andrea, and I am an Ojibway Ikwe from Sagkeeng First Nation and Little Black River First Nation. Attending school definitely has overwhelming moments. Having a comfortable and safe space to decompress helps alleviate the stress — I found this relief at the Indigenous Support Centre.
As a newly selected R-Crew member, this opportunity allows me to contribute to the awesome services, activities, and events that the circle of staff coordinates.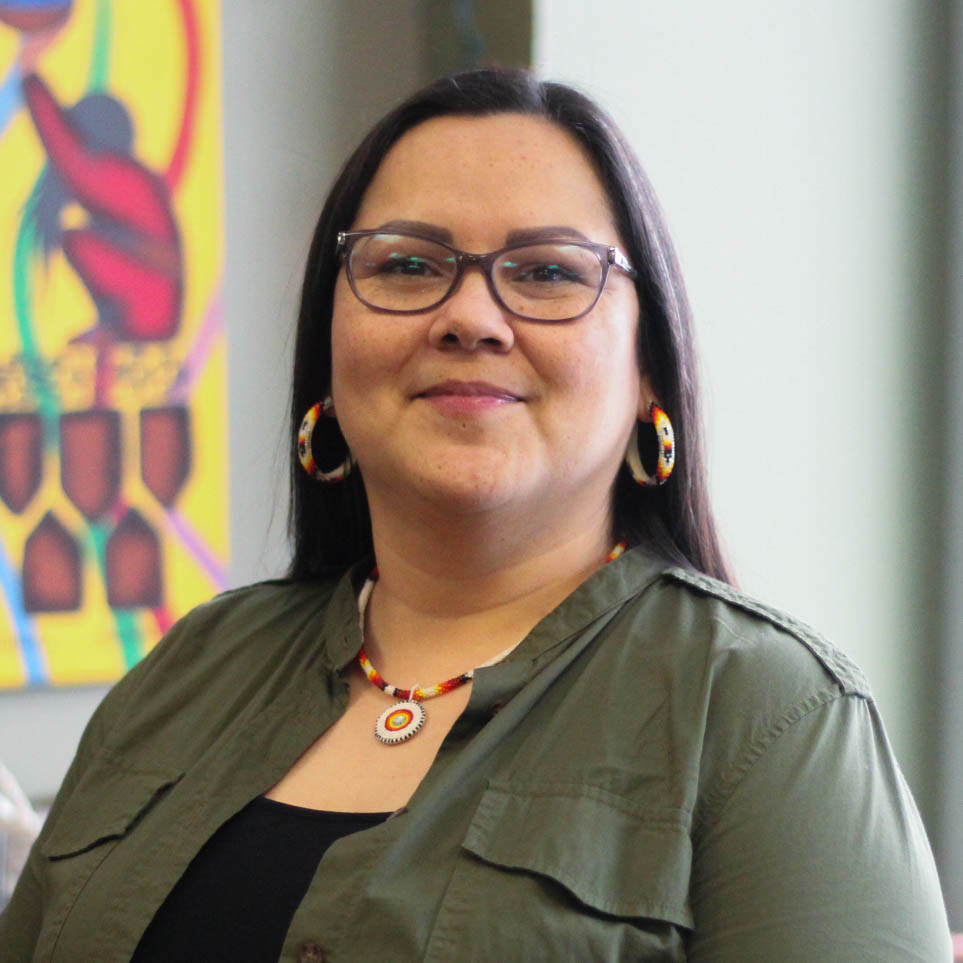 EDC R-Crew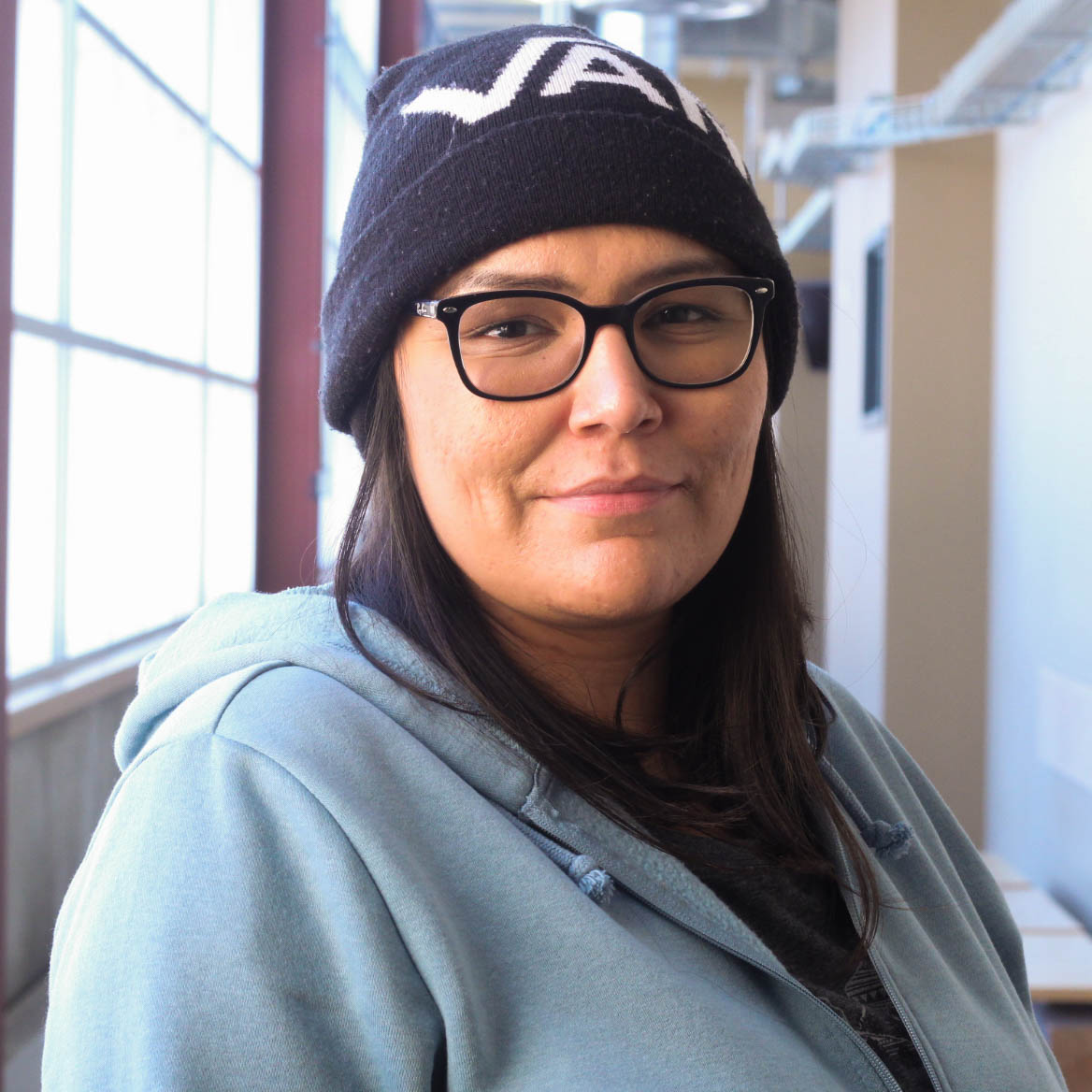 My name is Sharon-Rose Bear and my Spirit Name is Flying High Eagle Woman. I am a Cree woman from Muskoday First Nation Saskatchewan, but I was raised here in Winnipeg, Manitoba. I'm a second-year Community Development student here at RRC Polytech, and I also want to pursue a diploma in Indigenous Social Entrepreneurship. I hope to work in the inner city because I grew up there and that area resonates with me.
I am an Indigenous woman who wears many hats, and I have had to learn to manage these hats to become a successful student, mother, and now R-Crew member. If you see me around, don't be afraid to say hi! I look forward to representing our Indigenous Support Centre.
Thank you!
Sharon-Rose Bear (Flying High Eagle Woman)
Boozhoo! My name is Teddy and I'm in Creative Communications (CreComm) as a part-time student.
I am from Lac Seul Ontario (Treaty 3) but I grew up in Winnipeg. I am active in RRC Polytech Students' Association as a Student Rep. I am also a new R-Crew team member. I look forward to getting to know you and being an Indigenous student support.
I have a background in social work and I enjoy meeting people and helping where I can. If you need help on campus I am usually found in the Indigenous Student Lounge on EDC in P407 or wheeling my backpack around the halls. Miigwetch.