Family Strength Inspires Healing and New Career Path
MÍNWASTÁNIKÉWIN TRUTH AND RECONCILIATION BURSARY RECIPIENT INSPIRED BY GENERATIONAL HEALING
Chasline Spence, a Pathway to Business, Creative Communications and Digital Technology Programs student at Red River College, has been selected to receive the 2021 Mínwastánikéwin Truth and Reconciliation Award, presented in partnership by RRC's School of Indigenous Education and its Campus Store. The word Mínwastánikéwin is Cree, and means 'to set it right.'
"Honestly, I felt really emotional because the story I wrote was really personal and I was able to talk about my father. It was good-emotional," says Spence, the second student to receive the award.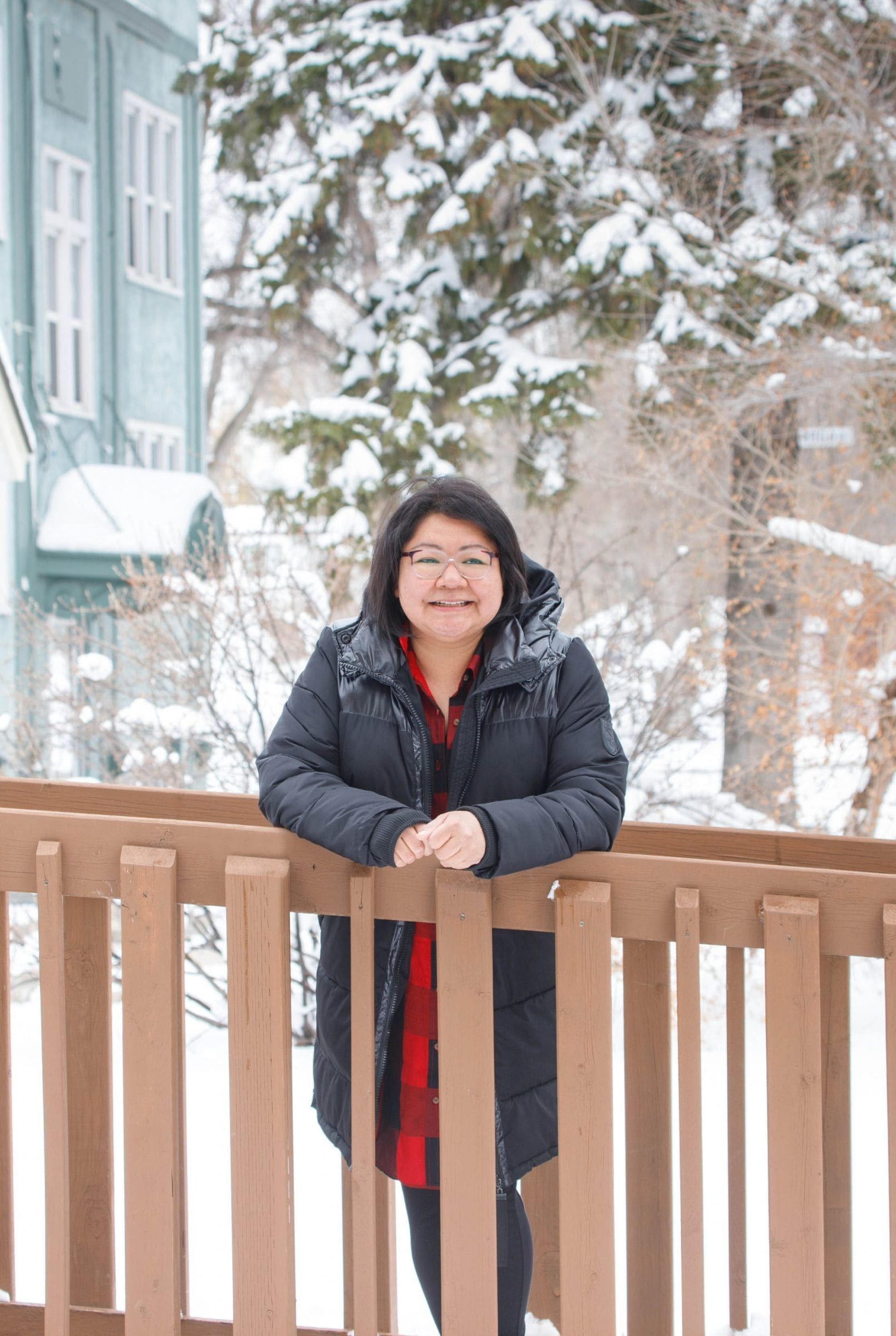 Spence's father is a Residential School survivor and she wanted to include his story in her essay, a response to the question "What does Truth and Reconciliation mean to you?"
"It was one of the first times we really talked about it," she says. "Throughout the years he told me about what happened in Residential Schools, but this time he really opened up to me so I could write about it."
In her essay, Spence shared the impacts the residential school had on her father, and in turn, her life.
"It wasn't until I became an adult and then heard my dad's stories that I realized what I have been going through in my life was a part of the effects of Residential Schools, and what stemmed from it."
When she turned 18, she began her own healing journey. Now, after recently becoming a mom, she is on a path towards a new career in business.
"My daughter inspires me. I'm just ready for this change," says Spence.
"For so many years I did carpentry, landscaping, I was a stagehand, I did a lot of physical labour, and when I found out I was pregnant with my daughter it was a sign it was a good time to change career paths. For me, it was all about timing and feeling ready and confident to take on the responsibility of post-secondary schooling. I feel ready now."
Her daughter is now two and Spence has received her Mature Grade 12 diploma from Urban Circle Training Centre Inc., is completing the Indigenous Education Pathway program at RRC, and plans to go into the Business Administration program in the fall.
"I feel really blessed. I think because I have that gap in schooling, the program I'm in now is really preparing me for Business Administration and what's to come next year. I'm really grateful."
Spence says her education at Urban Circle helped her get a real understanding of Truth and Reconciliation.
"We really go deep into what TRC is, and what I want people to understand is that it wasn't yesterday, it was recently. The Residential Schools and intergenerational trauma are affecting our Indigenous people and I'm just so glad that TRC started when it did so we can teach the new generation what it is and hopefully get some healing. It has lingered into our young people today and we are still being affected by it."
Spence is the second recipient of the award, which seeks to advance Indigenous achievement and support Indigenous students at RRC. The grassroots initiative was created through the generous support of the College community during the first Truth and Reconciliation Week in 2019. Staff and students purchased T-shirts at the Campus Store that brought awareness to Indigenous issues and key dates such as Orange Shirt Day: Every Child Matters and Missing and Murdered Indigenous Women and Girls Awareness Day.
"I'm just really happy that RRC considered me for the award," says Spence. "I worked really hard on it and my dad is really happy about it. It's about being recognized for it and it feels really good."