Applied Business Research Initiative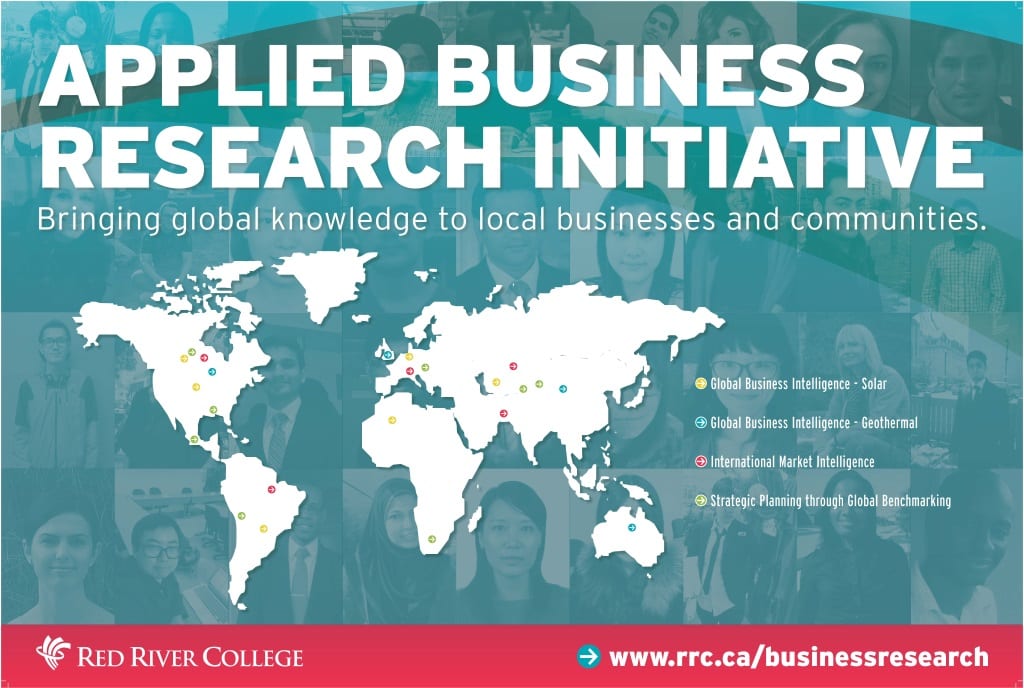 Red River College Polytechnic's Applied Business Research Initiative aspires to apply global knowledge, international business concepts and ideas to local and regional businesses, communities and public organizations.
Current Project: 2015/2020 Social Innovation in Entrepreneurship
Social Innovation (SI) project is a collaborative applied research effort that involves RRC Polytech students, innovation leaders, businesses, and community organizations in Manitoba and abroad.
Through partnership with National Leasing, Winnipeg based innovation leader, close to two hundred business students from over twenty countries research and analyze leading social innovation practices in the global and local communities.
Phase one of the project involves students exploring the SI in different countries and highlighting business practices that they see as beneficial to the selected societies. In phase two, students research and analyze SI in the local community. Grouped in multidisciplinary, multicultural teams, students are given a task to identify socially innovative entrepreneurs in Manitoba. Future business leaders are then asked to meet with the local innovators, conduct interviews, research and analyze the success factors, business models, and best practices in addressing social challenges.
Through this experiential learning process, RRC Polytech students interact with global and local businesses while learning about the innovative approaches to delivering triple bottom line results.
Project Goals
Identify key success factors, barriers, and opportunities facing entrepreneurs in implementing socially innovative ideas
Draw conclusions about the global and local trends in creating socially innovative business solutions
Share the research results with all interested stakeholders to encourage SI in entrepreneurship
Compare global practices with local ideas and identify opportunities to scale up the business application of SI
Other Links