Part-time program launches exciting next phase of career for three-time grad
Three-time RRC Polytech graduate Colin Szewaga, C.E.T. (Shuh-vah-gah) will tell you that learning never stops.
And with that mindset, neither do the career opportunities.
"To look at where I was 36 months ago, compared to where I'm headed, my career-growth potential has skyrocketed," said Szewaga, who completed the Project Management certificate program in 2021.
Szewaga grew up in Winnipeg's Garden Grove neighbourhood and graduated from the automotive discipline at Technical Vocational (Tec Voc) High School in the city's West End.
Having a strong mechanical aptitude, he entered RRC Polytech's Aircraft Maintenance Engineer program in the early 2000s. With a downturn in the aviation industry limiting job prospects during the program, a second Red River stream drew Szewaga's interest.
"I had a dream to design homes in 3D and virtually walk clients through them," he said, describing his decision to enroll in Civil Engineering Technology. Choosing Architectural/Engineering Technology as his specialization, he gained practical skills integrating knowledge of architecture, engineering, and building construction.
The program included an applied technical project during his final year.
"I did a cost-benefit analysis of three distinct levels of insulation of an identical home by upgrading the insulation levels, and then looking at the energy savings and greenhouse gas emission reductions. Later I designed my own home in St. Vital with upgraded insulation levels, which quantified my thesis."
The program—and that final project—opened doors for Szewaga. There was contract work for the provincial government, looking at energy- and water-usage efficiency in the building and plumbing codes. Later he worked for a glazing contractor on the first two towers at True North Square, having a chance to help transform Winnipeg's skyline and learn critical project management skills.
"There's a sense of satisfaction seeing these two buildings come out of the ground and knowing you had a small part in it."
As he was finishing his involvement with this development, Szewaga felt the need to upgrade his skills once more.
"I wanted to stay competitive with my peers and with younger workers coming up. My driver was to become more marketable. I was investing in myself."
The part-time Project Management certificate program—round three for Szewaga at RRC Polytech—proved ideal.
"The fundamentals in the program are so valuable and portable: client relations, financial management, estimating, scheduling, and change management. This was what I wanted and enjoyed."
"Concepts like developing a 'Cost Performance Index' to track your monthly costs and ensure labour is on budget – they show you're managing your project well. I wouldn't have known this concept without the program."
Szewaga completed his studies in three and a half years, graduating with honours.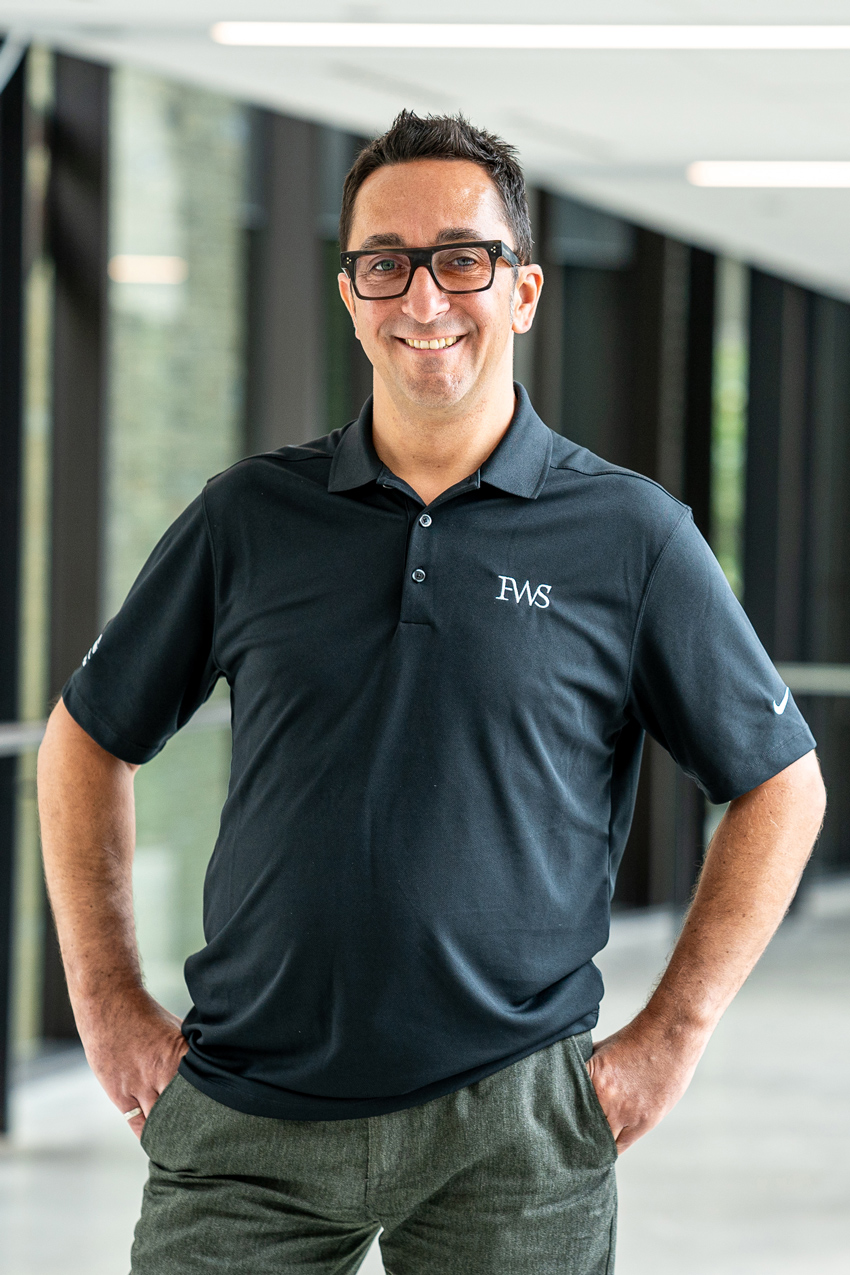 "It was a great program for me. The courses were always in the evening, either at the downtown campus or online."
Along with a personal sense of accomplishment, Szewaga wanted to model certain values for his two young sons, Xavier and Cédric, now 12 and 9, respectively.
"I want to set a good example for my boys like my parents did for me. Keep learning, work hard, and be humble: these are golden rules."
In June, Szewaga was thrilled to join FWS, a globally-recognized industrial agriculture design-build construction firm, as a Project Manager.
"I'll be focusing on industrial agriculture projects—facilities for grain storage and handling, and food processing products. FWS is an employee-owned, community-focused company that's been in business for more than 70 years. It's a great fit."
Szewaga plans on spending time studying for and writing the Project Management Professional (PMP) certification exam from Project Management Institute later this year to continue honing fundamental project management skills.
A little more than a year ago, in June 2022, Szewaga attended RRC Polytech's alumni graduation celebration honouring alumni who didn't have the opportunity to experience an in-person convocation during the height of the pandemic.
As Szewaga crossed the stage in a cap and gown at the Centennial Concert Hall, he had an impulse to go beyond the customary handshake with RRC Polytech President and CEO Fred Meier.
"I said, 'Hey, can I do a chest bump with you?' He said, 'Sure.' I got into the moment. It was a funny experience."
No less cool for Szewaga, as his sons and parents were there to celebrate his academic achievement.
"I was proud to have my boys there. They didn't always see me studying – they were young and were in bed early. I'd hunker down in the office and study, or drive downtown to class. At my convocation, they saw that hard work pays off."
Profile by Randy Matthes (Creative Communications, 1993).
---
Continuing education and lifelong learning are the cornerstones of personal and professional success. Check out RRC Polytech's current part-time and online offerings >