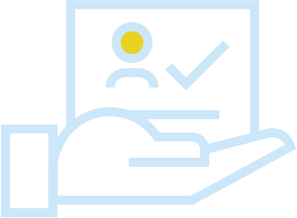 Student Support
Support for newcomers to Canada – from future students to graduates.
1. ASPIRE
Support for future students from other countries.
Aspire to achieve your dreams through Red River College Polytechnic.
LIST OF PROGRAMS HOW TO APPLY
Experiences
International students share their stories from Red River College Polytechnic.
STUDENTS' EXPERIENCES >
International Student Applicants
If you are in another country and want to study at RRC Polytech, here's what you need to know.
INTERNATIONAL STUDENTS PAGE >
Immigrant Student Applicants
If you already have Canadian permanent resident status or are a naturalized Canadian citizen requiring additional support, this is the right place for you.
IMMIGRANT STUDENTS PAGE >
2. ADAPT
Receive support from the moment you apply.
Prepare for success and adapt to life in Canada and as an RRC Polytech student.
PRE- AND POST-ARRIVAL GUIDES
GO – Get Oriented
Get oriented for success in your new life in Canada and at Red River College Polytechnic.
Getting Ready for College
Get to know all the resources available at RRC Polytech – from getting your student ID to accessing tutoring support.
ABOUT GETTING READY FOR COLLEGE >
Campus Maps
Get located on Red River College Polytechnic's campuses.
GO TO CAMPUS MAPS >
Learning in a New Culture
Learn about cultural diversity in preparation for your intercultural learning experience at RRC Polytech.
LEARNING IN A NEW CULTURE >
3. ADVANCE
Support for students enrolled in Red River College Polytechnic's programs.
Improve your knowledge, competence and integration into our learning community.
PLANNING FOR SUCCESS
4. AIM
Support for transition from college to the workforce.
Aim for your career and life goals ahead to achieve success after graduation.
WORK AND IMMIGRATION
Student Employment Services
Graduate Employment Reports
Job Postings
5. ACHIEVE
Support for Red River College Polytechnic international alumni.
Your achievements are supported, recognized and celebrated with a lifelong connection as RRC Polytech alumni.
ALUMNI ENGAGEMENT
Graduate Stories
International Alumni Recognition
Alumni Benefits
Development
See What Red River College Polytechnic Offers
Red River College Polytechnic has a full range of services to support future and current students, as well as graduates.
International Education at RRC Polytech
Find out more about studying at RRC Polytech, life in Manitoba, work and immigration information, student supports and the application process.