Work and Immigration
Manitoba has opportunities for you to start a career and stay in Canada.
Work in Canada
Work while studying
Work part-time while studying in one of our academic programs.
ABOUT WORKING WHILE STUDYING >
Work after graduation
Apply to become a worker in Canada after you graduate.
MORE ON WORKING AFTER GRADUATION >
Student employment services
We have a specialized team to help you find employment opportunities and succeed in job interviews.
RRC Polytech employment reports
Over 94% of RRC Polytech graduates are employed after completing their program.
SEE RRC Polytech EMPLOYMENT REPORTS >
Job opportunities
Discover real-time job opportunities in Manitoba.
CHECK OUT RECENT JOB POSTINGS >
Social insurance number
Details on how to obtain this important identification number that you need in order to work in Canada.
Permits and Visa Support
Get the information you need – every step of the way.
1
GET ACCEPTED AT RRC Polytech
This is the first step before applying to any type of visa or permit with the Government of Canada.
HOW TO APPLY >
2
VISA TO ENTER CANADA
You need a Temporary Resident Visa (TRV) or electronic Travel Authorization (eTA) to cross Canadian borders.
LEARN MORE >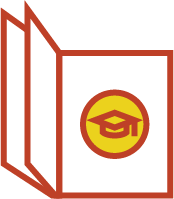 3
STUDY PERMIT
Most international students need to apply for a study permit to take one of our academic programs – find out if you need one.
MORE ON STUDY PERMIT >
4
STUDY PERMIT EXTENSION
If you're extending your studies in Canada, here's what you need to know.
ABOUT STUDY PERMIT EXTENSION >
5
CO-OP WORK PERMIT
If your program has a co-op term, you need a Co-op Work Permit before you start your co-op/practicum.
ABOUT CO-OP PERMIT >
6
POST-GRADUATION WORK PERMIT
Work in Canada right after graduation with a Post-Graduation Work Permit (PGWP).
INFORMATION ABOUT PGWP >
Frequently Asked Questions
Here are some of the most common questions regarding work, immigration, visa and permits.
IMMIGRATION FAQ
Immigration Advising
If you have additional questions about immigration, you can meet with our Immigration Advisor.
CONTACT US