About Manitoba and Winnipeg
Red River College Polytechnic is located in the heart of Canada. Manitoba has a diverse, multi-ethnic population of over 1.3 million. The province has a facilitated immigration system that provides international students with a structured alternative to become a permanent resident in Canada.
Life in Manitoba and Winnipeg
Four distinct seasons for outdoor enjoyment.
Winnipeg is only a two-hour drive to the United States border.
Manitoba's population represents more than 100 languages and nationalities.
Winnipeg has a 37,000 square-meter outlet mall with many internationally famous retailers.
Fans cheer for the Winnipeg Jets hockey team, the Winnipeg Blue Bombers football team, the Valour soccer team and the Winnipeg Goldeyes Baseball team.
Winnipeg enjoys the highest amount of sunshine per year with the most hours of clear skies out of all Canadian cities.
In winter, the Red River Mutual Trail, situated on the naturally frozen Red and Assiniboine Rivers, spans more than 10 km for skating and walking.
One year of study at Red River College Polytechnic costs less than one year of study in Vancouver or Toronto.
Winnipeg is home to more than 1,100 restaurants featuring cuisine from all over the world.
Winnipeg hosts year-round festivals celebrating music, culture, theatre and comedy. Western Canada's biggest winter festival, Festival du Voyageur, takes place in Winnipeg.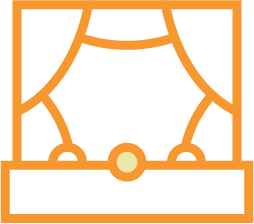 The Royal Winnipeg Ballet, Royal Manitoba Theatre Centre and Winnipeg Symphony Orchestra are internationally recognized.
Manitoba offers a range of landscapes, from the rugged beauty of the boreal forests to vast golden prairies to the many lakes and parks found throughout the province.
Cost of Living
Manitoba has one of the lowest costs of living in North America, resulting in a high standard of living. Some typical day to day costs, shown in Canadian dollars (2019), include:
| Expense | Winnipeg | Toronto | Vancouver | Description |
| --- | --- | --- | --- | --- |
| Rent | $475 | $820 | $760 | Rent can vary based on neighbourhood and the space. Be sure to check if there are any additional costs apart from the month rent, e.g. electricity, water, internet, parking, etc. |
| Monthly Public Transit Pass | $80 | $116 | $111 | Discounted student rates for Post Secondary Students |
| Car Insurance | $190 | $350 | $335 | New driver rates, varies based on driving history and car type. |
| Food | $150 to $200 | $150 to $200 | $150 to $200 | Food costs will vary based on how often you eat out, where you buy your groceries. Coordinating with your roommates may help lower this cost. |
| Entertainment | $50 to $100 | $50 to $100 | $50 to $100 | Movies, dining out, attractions, etc. |
| Mobile | $35 to $65 | $45 to $75 | $45 to $75 | Varies on the carrier and plan chosen. |
About Portage la Prairie, Manitoba
About Steinbach, Manitoba
"At Red River College Polytechnic, you don't feel alone. They treat you like family. They teach you how to live here (in Manitoba) properly, how to embrace the community, to respect and to be respected."
-Jesus Bojorquez, Mexico
Manitoba has a facilitated stream for graduates of post-secondary public institutions to become permanent Canadian residents.
Find out more about the supports for living in the heart of Canada.