Meditation Sessions Are Back at NDC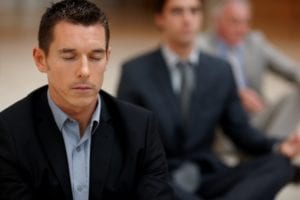 Looking for a rejuvenating lunch hour pause? Join mindfulness meditation facilitator Barb Read every Tuesday at 12:15 pm as she helps staff and faculty access a sense of peace, focus, and wellbeing.
Sessions take place in E305 and last about half an hour, beginning with a reading and an intention before a 15 minute meditation practice. Barb helps participants explore themes like brining mindfulness to the mundane, learning to savor silence, and mindful eating.
All staff and faculty are welcome. The final session for the season will be Tuesday, May1st.