Notre Dame Campus – Open Doors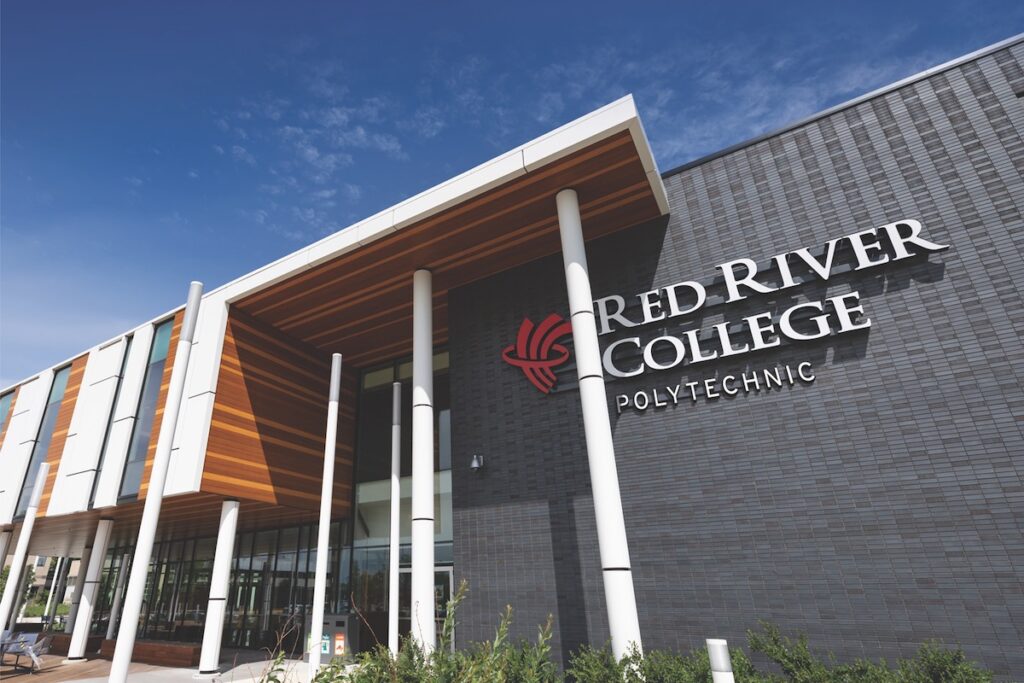 At RRC Polytech's largest campus, you'll find many of our Business and Management, Community Services, Education, Engineering and Construction Technology, Health Sciences, Indigenous Education, Skilled Trades and Transportation Technology programs.
What to Expect?
Connect with program areas and support services, explore our facilities and discover hands-on learning opportunities at RRC Polytech. At the Open Doors' Exhibition Hall, you'll be able to explore the College through campus tours and information booths, get funding advising and apply on the spot.

Campus Tours
Explore state-of-the-art facilities and learn about our different programs directly from students and instructors.
Information Booths
Connect one-on-one with staff and instructors to learn more about our programs, campuses and supports.

Funding Advising
At RRC Polytech, you'll build the foundation to your future – and that starts with financial planning. Let us help you navigate financial aid opportunities, bursaries and scholarships based on academic achievement, financial need, community involvement and extracurricular activities.
While you wait to chat with our funding experts at the Open Doors event, check out these resources:

Apply Here
Applying to a full-time program at RRC Polytech is an important and exciting step in your education journey. Connect with our advisors at Open Doors to get full application support – from navigating admission requirements to filling out and submitting your application.
Before you chat with our advisors at the Open Doors event, check out these helpful resources:
Hours - Notre Dame Campus
Campus Tours
Running from 9am-1pm and 5pm-7pm.
The last daytime tour starts at 1pm; the last evening tour starts at 7pm.
Campus Tours take an average of 45-60 minutes and depart approximately every 15-20 minutes. Due to the popularity of some tours, wait times may be longer than expected so we recommend you budget several hours for your visit.
Info Booths, Funding Advising, Apply Here
Open from 9am-2pm and 5pm-8pm.
The Information, Funding Advising and Apply Here Booths at the Notre Dame Campus will be available for visitors throughout the entire event.
Add event to your calendar
How to Get to the Notre Dame Campus
Plan your visit ahead of time. Explore two ways to get to RRC Polytech's Notre Dame Campus – driving or busing.
See transportation Options