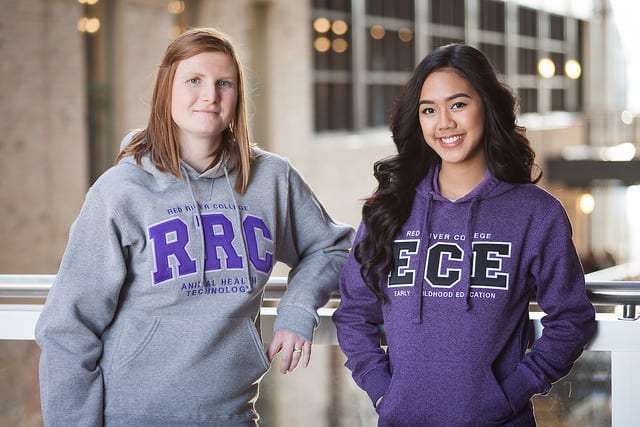 In several instances, the College uses one or more assessment tools to measure an applicant's preparedness for post-secondary study. In this blog post, we will focus on three assessment tools, looking at how they work and what they are used for.
Reading Test
Several programs at RRC (for example, Nursing) use a tool called Degrees of Reading Power (DRP) to measure an applicant's reading comprehension. The rationale for using this tool is tied to the amount and complexity of reading in these College programs. The more complex the reading content, the higher an applicant's DRP score must be. The DRP is a multiple-choice test where a person must choose the correct word to be inserted into a sentence. There are a total of 70 questions, progressively increasing in difficulty. It is an untimed test.
Academic Readiness Assessment
This assessment tool is used to measure a person's entry point to RRC's Adult Learning Centre (high school upgrading), and for entry to some RRC programs. It consists of two components: reading and math. This assessment requires approximately three hours to write. The Academic Readiness Assessment is not suitable for everyone – anyone who speaks English as an additional language, or anyone with a learning disability is asked to first speak with staff at the Assessment Centre to see if this is right for you.
Special Entry Testing
An applicant might be tested in required subject areas if the Admissions office is uncertain about the applicant's qualifications. The areas most likely to be tested are English, Math, and Science. Only the subjects listed in the program's entrance requirements would be included for testing purposes. If Science is tested, it will be the specific science course at the grade level required for admission. This would include Biology, Chemistry, Physics, or General Science. The Assessment Centre provides tips to prepare for testing. Click here for more information.
These are just a few of the tools used to assess applicants to RRC. If you are applying for a program that involves an assessment tool, please feel free to contact an Academic Advisor if you have any questions. Contact us at 204-632-2327, or advisor@rrc.ca.