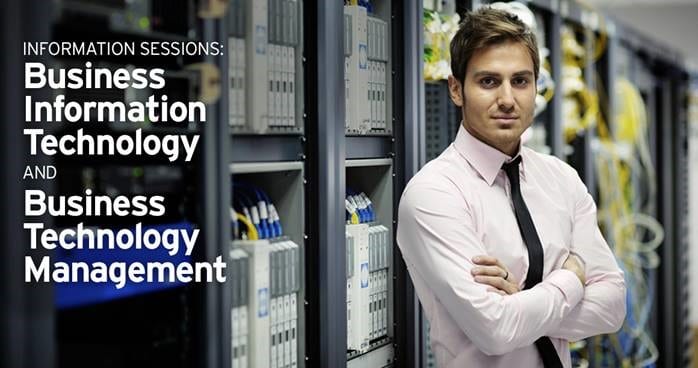 Attend an information session about Red River College's Business Information Technology and Business Technology Management programs.
The information sessions are being held at our Exchange District Campus located at 160 Princess St. For parking, you will find metered parking around the campus. There's no need to register for these sessions, please just show up. Here are the dates, times and room number of the upcoming sessions;
Tuesday January 31, 10:00 a.m. – 12:00 p.m. in room P107
Tuesday February 14, 10:00 a.m. – 12:00 p.m. in room P107
If you have any questions please contact Steve Lawrence at slawrence@RRC.ca or by calling 204-949-8395.