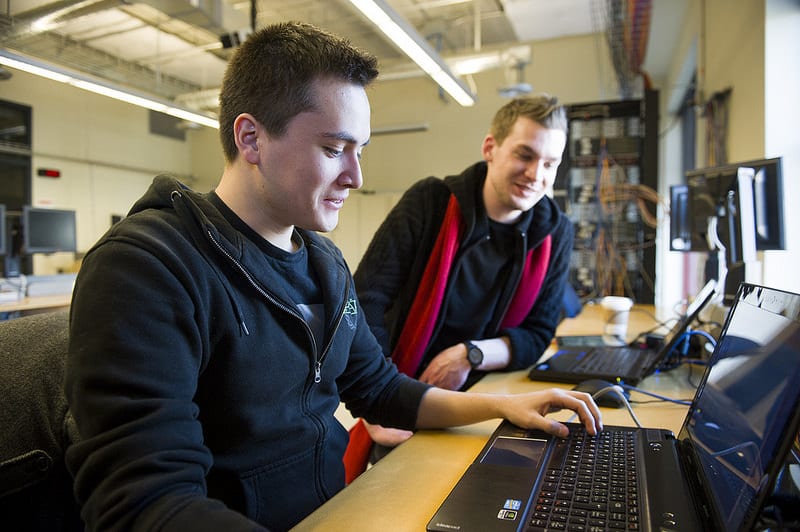 Pursuing a post-secondary education can be one of the most rewarding (and most expensive) decisions made in your lifetime. For many students, part-time and summer jobs are not enough to cover costs such as tuition, books, and possibly room and board. Fortunately, there are options out there to consider. Here are a few:
Student Loans
Manitoba Student Aid (MSA) is a government agency that provides supplemental financial aid to eligible post-secondary students. While applicants must demonstrate an ability to contribute money of their own toward their education, MSA can supplement this sum with Manitoba and Canada Student Loans.
If you plan to attend classes this year, you may apply for a loan on or after June 1. Applicants are encouraged to complete an online application, as close to the opening date as possible. Why? MSA will need up to 12 weeks to fully process your loan application and have the funds on their way. Applying online greatly reduces the possibility of delays in the processing time.
For more information, utilize these two informative links:
MSA's Home Page: www.manitobastudentaid.ca
MSA's Countdown Calendar:
http://www.gov.mb.ca/educate/sfa/pdf/countdown_calendar.pdf
Awards and Scholarships
The College offers a wide array of awards and scholarships. Selection criteria vary, and can be based on academic achievement, financial need, and more. Unlike a student loan, awards and scholarships are not re-payable.
Go onto www.rrc.ca and invest some time reading up on awards and scholarships. Within the menu for each program, you will find an Awards and Scholarships link. Clicking on it takes you to a comprehensive list of awards and scholarships, of which some are general, and others program-specific. While it can be a time-consuming effort, you might find yourself on the receiving end of hundreds, or even thousands of dollars. What are you waiting for?
Aside from the College's awards and scholarships, consider widening your search by going to www.scholarshipscanada.ca.
Other Resources
A Registered Education Savings Plan (RESP) is a type of savings account where the funds must be directed to post-secondary studies. If you have one, it was probably established by your parents at an earlier age. Many of these plans require you to provide proof you are enrolled in order to release the funds.
A student line of credit is offered by many banks and credit unions in Canada. These should be researched carefully so that the consequences of drawing from it (interest, repayment terms) are fully understood from the outset.
Eligible students might receive a sponsorship from an agency or association. For example, the Manitoba Metis Federation provides funding to eligible students attending post-secondary studies.
Any questions? Please direct them to advisor@rrc.ca.