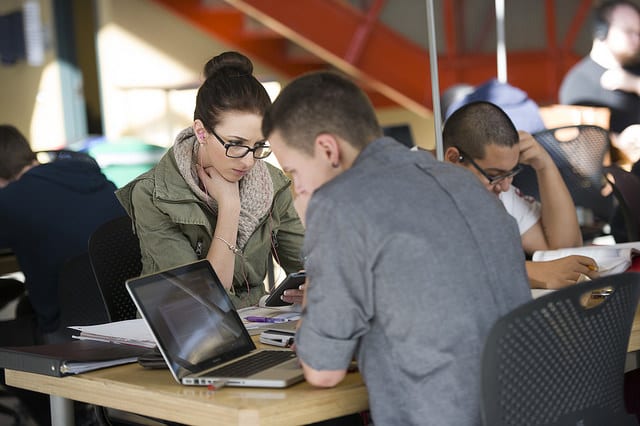 A traditional face-to-face meeting is seen as the standard when people are seeking information from an academic advisor. However, we recognize that a visit to the campus is not feasible for everyone looking for academic advice. Considerations such as geography, work schedules, or responsibilities to family can have a significant impact on your ability to consult with an advisor. And while the traditional phone call is always an option, many advisees would like a more meaningful connection as they plan their post-secondary studies.
In recognition of this fact, academic advising appointments are now available via Skype and FaceTime. Booking your appointment is simple – just send an e-mail to advisor@rrc.ca, and provide us with the format you want and your contact information. A member of the team will schedule you into the next available appointment time.
How do I prepare for the appointment?
Shortly after the booking, you will receive a confirmation e-mail with lots of helpful information. For example, you are encouraged to create a list of questions to ask during the session. In addition, please try to compile your education history through high school and any post-secondary transcripts, so the advisor can better understand your qualifications.
What do I need for the appointment?
Aside from your questions and transcript(s), make sure you are sitting in a comfortable chair in a well-lit room. If you are using a portable device (phone or tablet), be sure it has sufficient charge for the appointment.
How do I get Skype, or how do I set up FaceTime on my Apple device?
Both tools are very user-friendly, simply go to www.skype.com to be guided through its installation on your PC, laptop, or other device. For FaceTime, we recommend you go to www.apple.com and access the Help feature. You will find easy-to-follow instructions.
We look forward to meeting with you online – be sure to contact us at advisor@rrc.ca.