Universal Design for Learning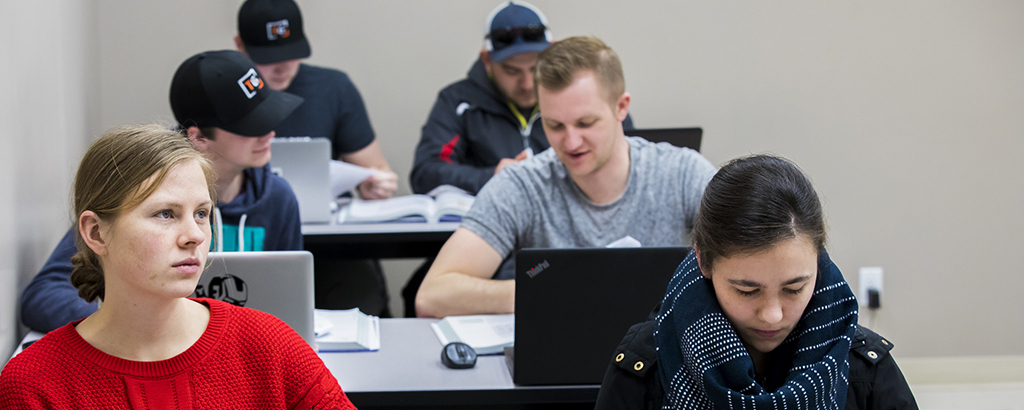 Universal Design for Learning (UDL) provides greater choice and multiple options for making learning more accessible, inclusive and engaging for students. UDL offers suggestions for designing curriculum that provides all students with equal learning opportunities regardless of ability, disability, age, gender, and cultural and linguistic background. UDL seeks to remove the "one-size fits all curriculum" that creates unintentional barriers for many students. UDL improves accessibility for students with disabilities, addresses learner variability and provides increased inclusion for all.
The UDL Guidelines seek to:
Remove barriers
Acknowledge learner variability
Celebrate individualism
Ignite curiosity
Honour culture and identity
The UDL Guidelines
The UDL Guidelines offer a set of concrete suggestions that allow all learners to participate in meaningful learning opportunities.
Engagement – Interact with students to increase interest and motivation in their learning
Representation – Present your course materials in different ways
Action and Expression – Provide students with choice for demonstrating their learning
Using the UDL and Plus-One Thinking
UDL is about 'plus-one' thinking. The 'plus-one' approach helps you to determine where to apply the UDL framework. For every interaction that students have with the learning materials, with each other, with the instructor, and with others, provide one more way (plus-one) for that interaction to happen.
Engagement
UDL Guidelines
Teaching Practices
Plus-One Approaches
– Get students excited about learning
– Tap into interests by offering choices of content and tools
– Provide choices of tools
– Post a written welcome message
– Encourage students to self-introduce
– Reply to introductions
– Create a short introductory video
– Use polls
– Provide real world examples
– Discuss current events
– Invite a guest speaker
Representation
UDL Guidelines
Teaching Practices
Plus-One Approaches
– Use varied and flexible methods to present learning materials in more than one way
– This can mean auditory and / or visual information
– Provide instructions in class and post instructions online
– Make PPTs available in advance for review and follow along
– Record your lectures and discussions
– Use images and illustrations with text content
– Use videos with captions and text transcripts
– Use animation
– Conduct a demonstration
– Use a simulation
Action and Expression
UDL Guidelines
Teaching Practices
Plus-One Approaches
– Provide varied and flexible ways for students to act skillfully and demonstrate their learning
– Allow students to demonstrate different ways of learning to keep them engaged and motivated.
– Offer quizzes and tests
– Require papers and written reports
– Have students present
– Use rubrics
– Provide timely feedback
– Encourage discussions
– Have students work in groups
– Use self and peer assessments
– Allow for assignment options such as video or podcast
– Have students develop a portfolio or ePortfolio
Applying Plus-one
1. Engagement
Create a short introductory video
An introductory video is a great way to engage students by highlighting your teaching experience and specialization, hobbies and interests. You can also include your contact information (e.g. email and remote office hours).
2. Representation
Videos with captions
Captions are text primarily used by people who cannot hear or have difficulty hearing audio content. Captions also aid in greater understanding for people who may not be fluent in the language and for those who benefit from reading captioned text.
3. Action and Expression
Video or podcasts
Usually there is only one way for students to complete an assignment. Be flexible and allow students choice to demonstrate their learning by providing options, such as creating a video or podcast. There are possibilities for completing assignments, as long as students meet the lesson goals.
Keep in Mind
UDL offers intentional design that provides options to benefit all students
If you are using the Flexible Online Delivery Model (FODM) to develop and deliver your content, congratulations, you are already applying one or more of the UDL Guidelines.
Use the "plus one" strategy – each time you teach a course try to add one more UDL strategy. Over time, you will reduce more barriers for more students.
UDL Resources