Rubrics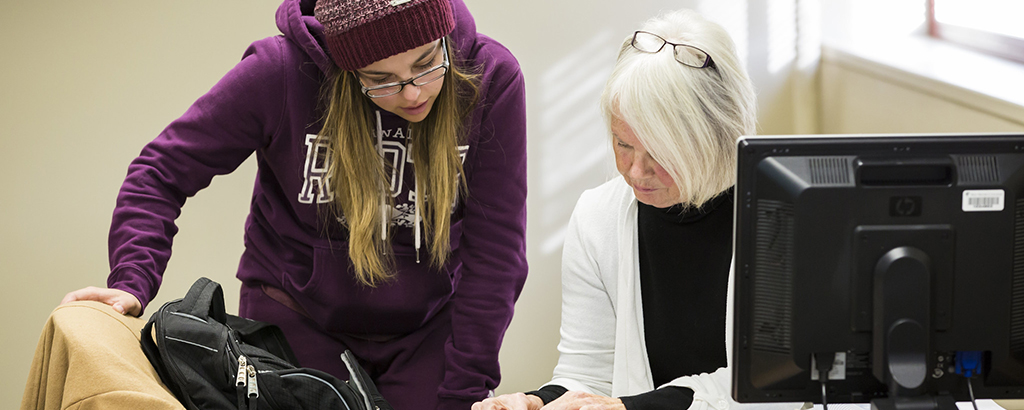 Analytic Rubric Creation Guide
There are two main types of rubrics used for evaluating student performance on a variety of assessments that do not have a clear right or wrong answer: analytic and holistic.
Analytic rubrics break down the characteristics of an assessment into several criteria that are scored separately. In a holistic rubric, criteria are evaluated together, and students receive a single, overall score.
This guide focuses specifically on the creation of analytic rubrics because of their transparency and the level of detail they provide. Although holistic rubrics are used less frequently than analytic rubrics, they are useful when the focus is on overall quality, proficiency, or understanding of specific content or skills.
Please visit LEARN Support's resources for more information on creating holistic rubrics in LEARN.
Steps for Creating an Analytic Rubric
An analytic rubric consists of three (3) main parts:
Criteria: Describes the tasks that your students are expected to perform in the assessment.
Performance rating scale: Identifies how your students' performance will be measured.
Descriptions: Describes the criteria used to assess your students' performance at each level of the rating scale.
While it is important to specify clearly the requirements of your assessment, you should have 3-7 criteria.
Step 1: Not sure where to start or need ideas? Find online examples
Search online for ideas on how to structure and design your rubric. Although the examples you find online may not perfectly align with your assessment, you should be able to locate an example that can be customized and adapted to your specific needs.
Looking for ideas? Check out these examples compiled by faculty at Carnegie Mellon or, click on the links below to review rubrics created for a variety of assessments:
Writing assessments
Project-based assessments
Presentations
Participation and Discussions
Writing tip: Copyright
Be sure to keep copyright in mind when using rubrics that already exist and be advised that these resources should only be used to generate ideas for the design and development of your own rubric.
Step 2: Determine your criteria
Once you have had an opportunity to review different sample rubrics, decide on the criteria that will be used to evaluate your students' performance.
Break down your assessment into a list of 3-7 essential tasks that can easily be observed and measured. These tasks will become the criteria for your assessment. Also ensure that you rank your criteria in order of their importance to your assessment to determine how scores will be distributed across all criteria in your rubric.
Example: Assessment criteria for a research paper
Problem Definition and Methodology
Analysis and Argumentation
Structure and Writing
References
For further help with writing assessment criteria, see:
Step 3: Choose a performance rating scale
Select a rating scale to measure your students' performance. The performance rating scale you choose can consist of numbers, but more frequently include words that describe a specific level of performance.
Most rubric scales have 3-5 performance levels arranged in order of highest to lowest (or vice-versa). Use one of the following descriptive or numerical performance rating scale examples in your rubric:
Exemplary – Excellent – Acceptable – Unacceptable
Superior – Good – Fair – Unacceptable
4 – 3 – 2 – 1
Exemplary (4) – Excellent (3) – Acceptable (2) – Unacceptable (1)
Writing tips: Selecting a rating scale
Choose a numerical scale for your rubric to assign a grade to your assessment, otherwise use a descriptive scale to provide formative feedback to your students. If s specific performance level is required to pass, be sure it indicate which level in your assessment.
Step 4: Write descriptions for performance level criteria
Write descriptions or short statements under each performance level for the criteria in your rubric. Initially, a time commitment is required, but as with anything the more you practice the faster you will get. A well-written description should answer the question "How do I do that?"
Each description should be short, observable, and measurable. It should also define how well your students can complete the criteria for your assessment.
To write descriptions for your criteria:
Write a short paragraph that describes the criteria for each performance level in your rubric (e.g. exceptional, competent, novice, etc.).
Highlight the words or phrases that will change in the descriptions you write for criteria at other performance levels in your rubric.

The descriptions you write for criteria at the lowest performance level of your rubric should be constructive, not discouraging in tone.
Repeat steps 1 and 2 when writing descriptions for criteria at other performance levels.
Writing tip: Criteria Descriptions
Some of the resources referenced in this Guide suggest beginning with the highest level of performance in the rating scale before writing descriptions for criteria at lower levels. Other resources recommend beginning with one of the levels in the middle of the scale. There is no right or wrong way to write description for your rubric. Ultimately, where you begin is entirely up to you.
For further information on writing descriptions for your rubric, see:
Step 5: Review and revise your rubric
It is important to review your rubric for clarity and consistency. When reviewing your rubric, reflect on the following questions:
Do your criteria and descriptions make sense to others?
Could a colleague who teaches the same class use your rubric?
Have a colleague(s) review your rubric and revise it based on the feedback you receive.
Writing tip: Review, revise, repeat…
Even with review and revision, you may find that parts of your rubric may need to be tweaked further. It is important to evaluate the effectiveness of your rubric and make further revisions to it each time it is used in your course.
Step 6: Build your rubric in LEARN
Now that you have revised your rubric, use the Rubric tool in LEARN to build an analytic rubric. You can also pre-populate this rubric with common feedback you want to share with students who achieve a specific level of performance.
For information on building analytic rubrics in LEARN, please visit the Rubrics how-to provided by LEARN Support. If you require further assistance with creating a rubric, submit a request to consult with a member of the CLPE team.
Rubric Worksheets
Use a rubric worksheet to build an analytic or holistic rubric in Word. Simply download one of the following worksheets to develop criteria, performance levels, and descriptions for your rubric before copying and pasting this information into the rubric you create in LEARN.
Resources and References