Scheduling a Webex Meeting
1. Go to https://redrivercollege.webex.com or click on Webex via HUB and login using your College email address and password.
2. Click Schedule.
3. Schedule the meeting for your set time and date. If sending a link via LEARN or email, you do not need to enter attendees.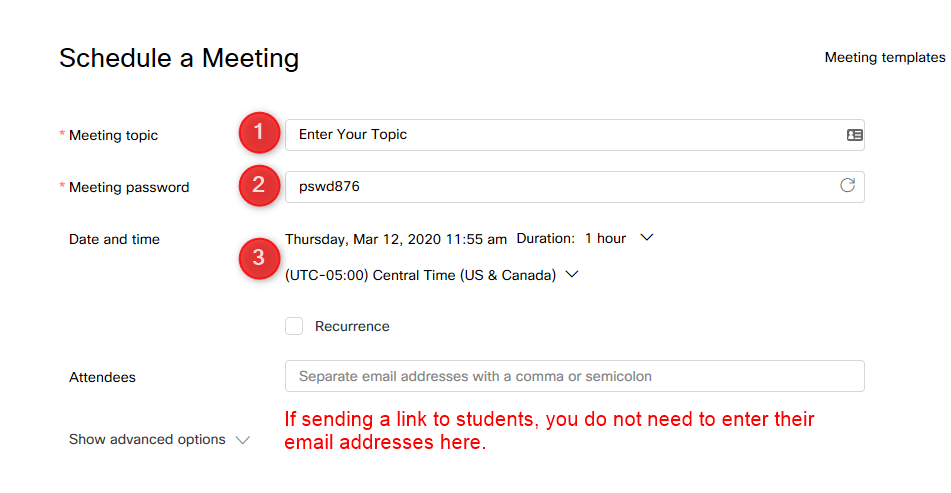 4. To lock a meeting to College users only click Show advanced options and check the box beside Require attendees to have an account on this site in order to join this meeting.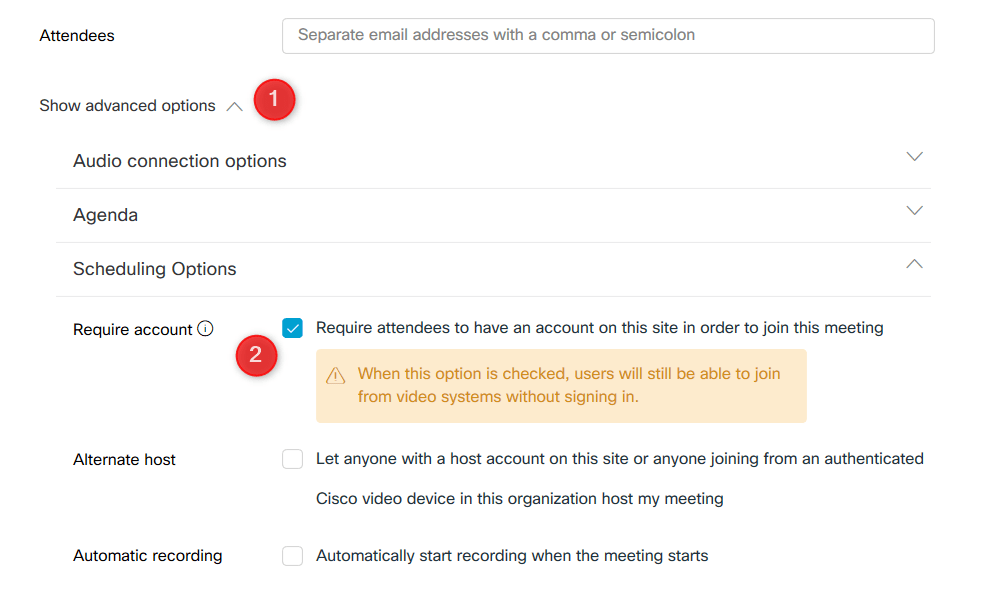 5. Copy the link to the meeting as well as the meeting ID and password to send to others.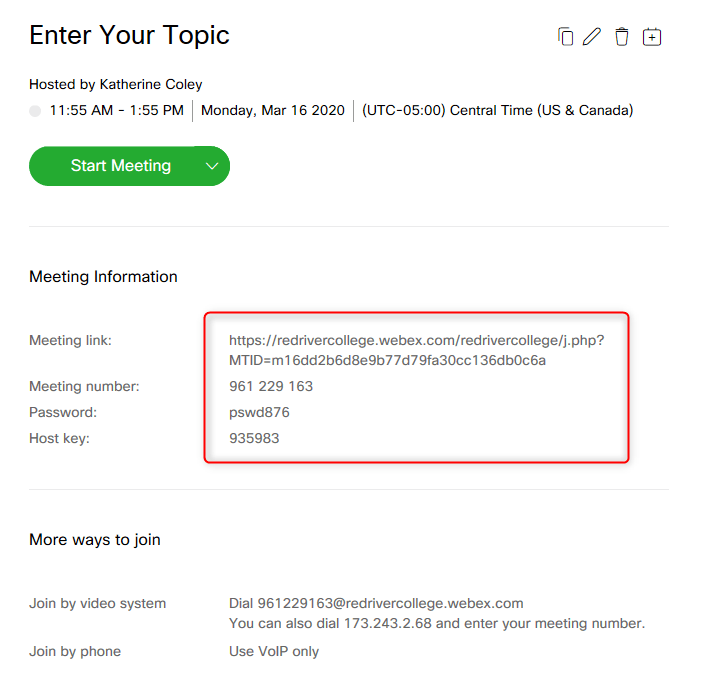 6. Email the link you copied via LEARN or Outlook.