Logging into Webex
1. On your HUB home page, in the Launchpad widget, under Applications, click Webex.

2. On the RRC Polytech Webex page, click Sign in on the right‑hand side.

3. Enter your College email address (@rrc.ca for staff or @academic.rrc.ca for students), and then click Next.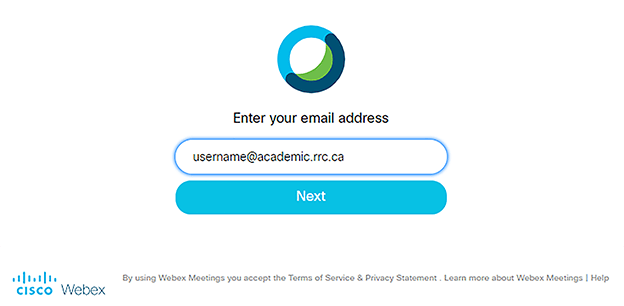 4. Webex will redirect you to the RRC Polytech sign in menu enter your College email address, enter your password, and then click Sign in.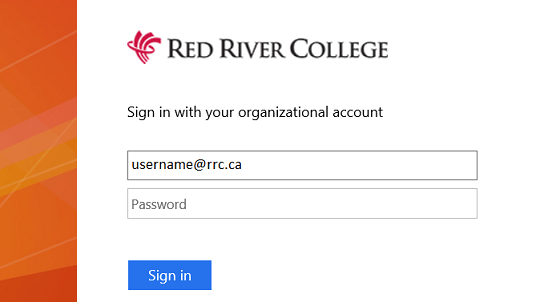 If this is your first time using WebEx you may be prompted to enter your phone number into the dialog box. NOTE: This is required to receive technical support from Cisco but is not required to connect to audio in meetings.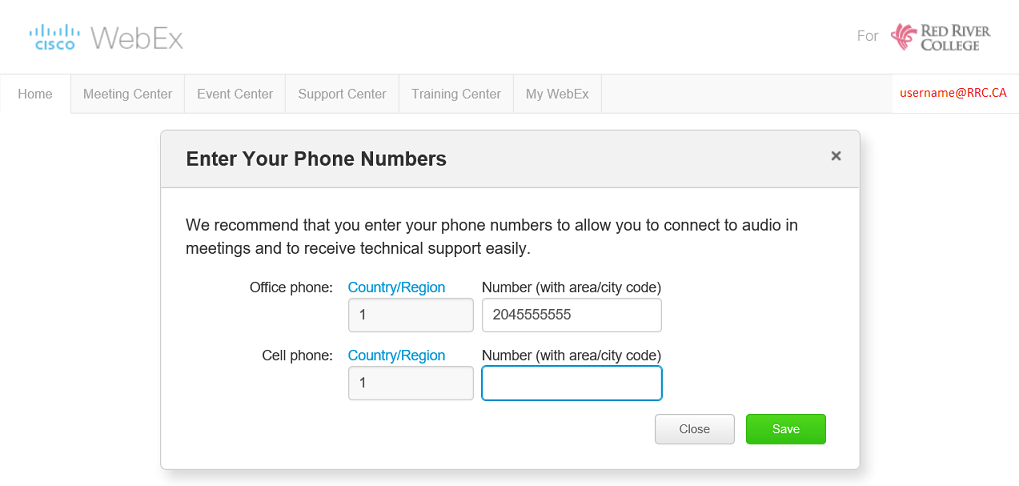 5. Download and install the Webex Meetings Desktop application.
NOTE: If you have any issues with your Webex account, please submit a Case Log.