Webex LEARN Integration
To access the Webex integration in LEARN click 'Communication' and 'Webex'.
Note: Prior to November 2020, this link points to the old integration. If you have a customized navigation bar in your course, this link may not automatically point to the updated integration. In this case, please contact LEARN support via email learn@rrc.ca.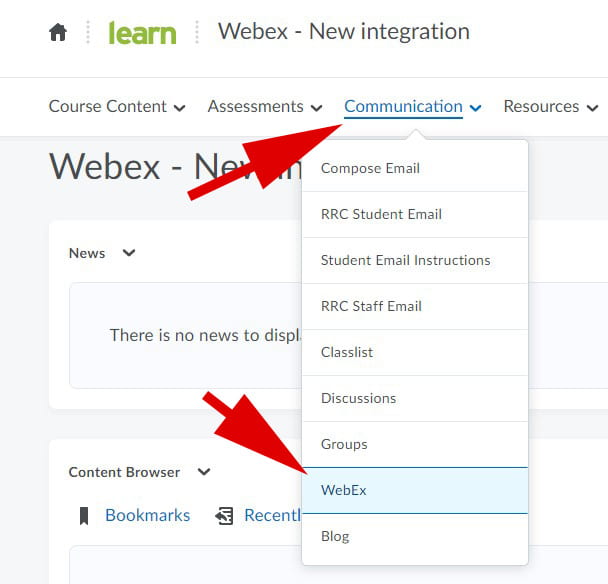 The first time you click into the integration in your course you will have to set it up.

Choose if you want to enable 'Virtual Meetings' (regular Webex meetings) and 'Office Hours'. Office Hours allow you to define times you are available for one-on-one meetings. Once selected click 'Apply'.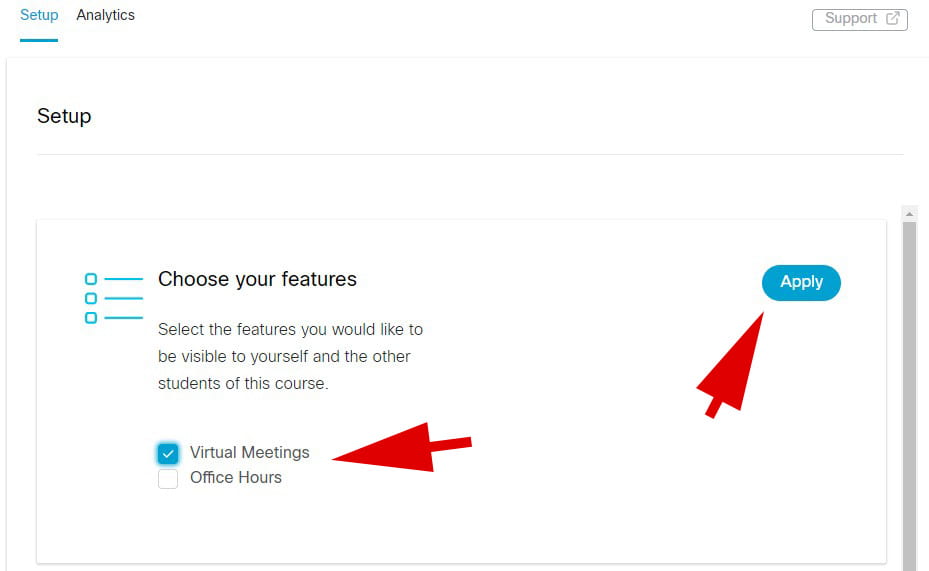 Scroll down on the page. Be sure to set to the time zone to 'Central (Chicago)'. There is not a Winnipeg option. Click 'Save'. If Authorize with LMS is available, click 'Authorize'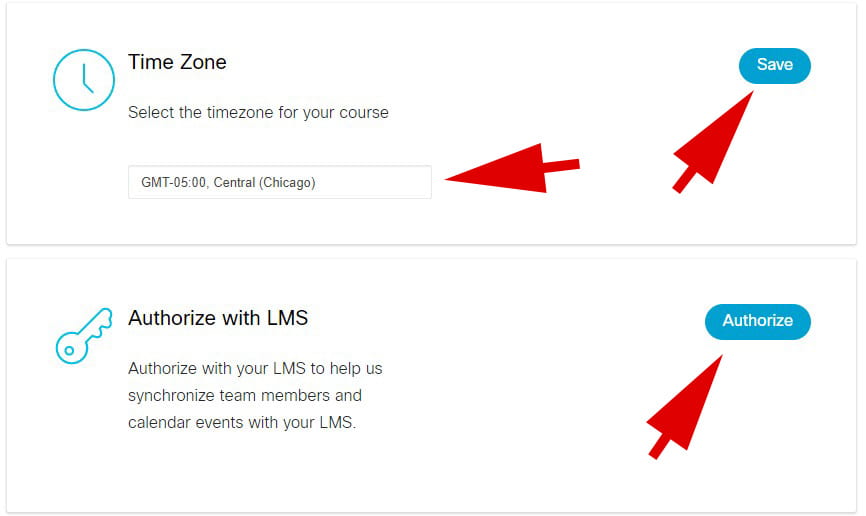 You can now schedule your meetings and available office hours.

To enable office hours, click "Office Hours" and select times you will be available.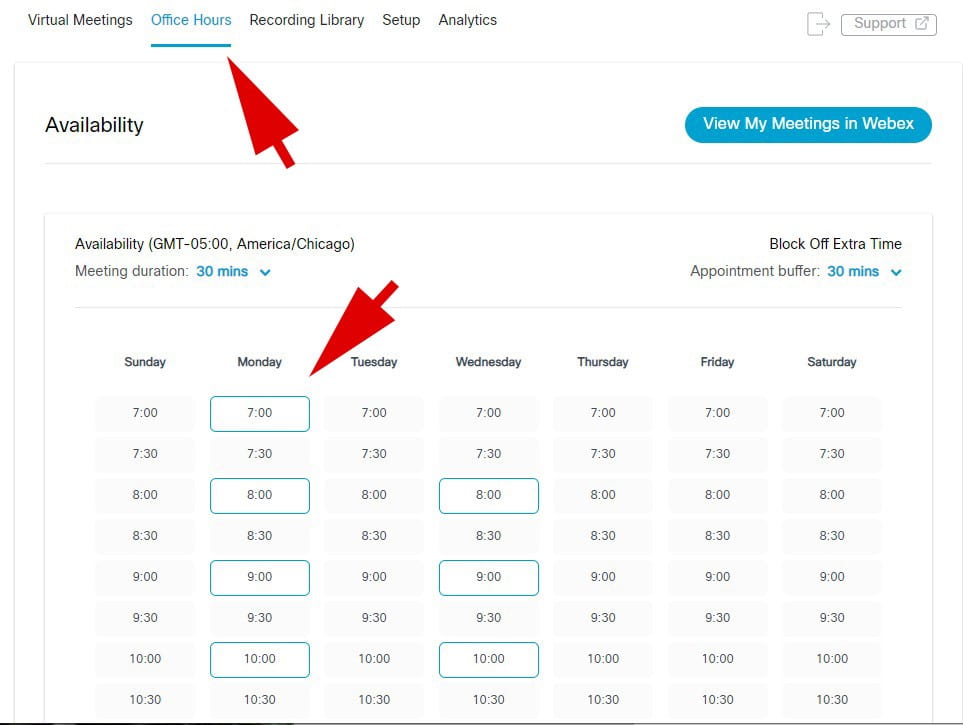 To create a new meeting, click "Virtual Meetings" and "New Meeting".
Note: You may be prompted to sign in at this step.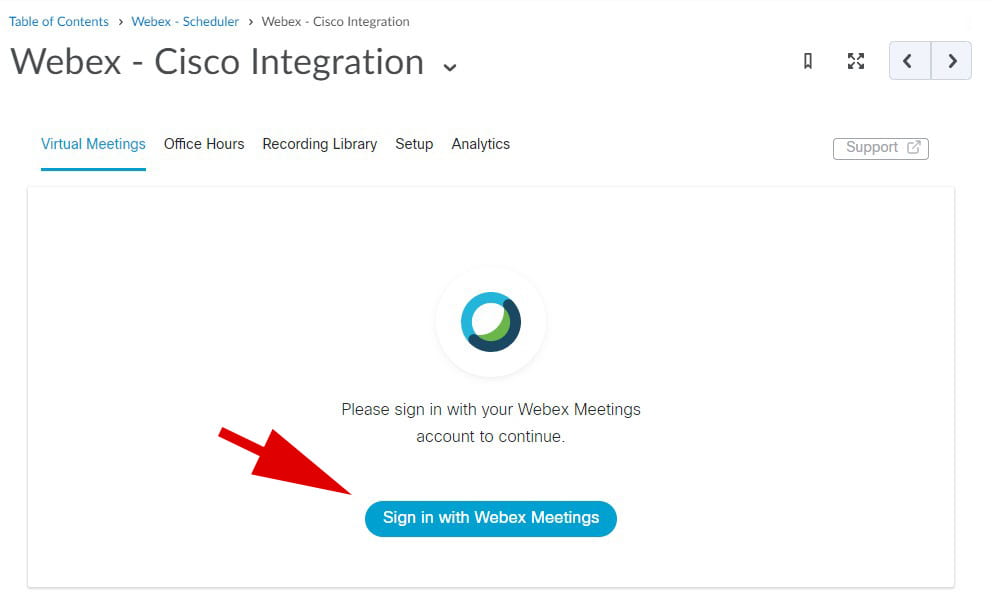 Give your session a name and apply the date and time for the meeting under 'Meeting Date', set planned duration under 'Duration', and set a recurrence by clicking the 'Recurrence' options. Once ready, click 'Create Meeting'.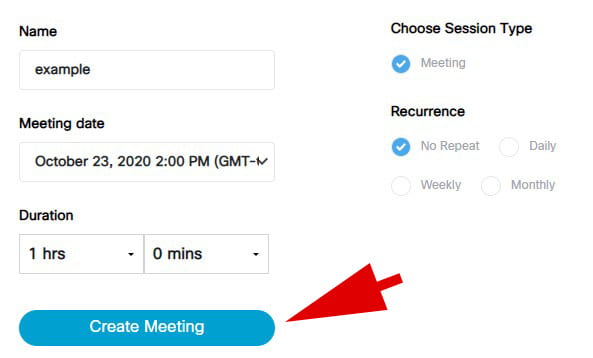 If this meeting has recurrence enabled you will need to set the frequency, days of the week, an end date, or number of repetitions.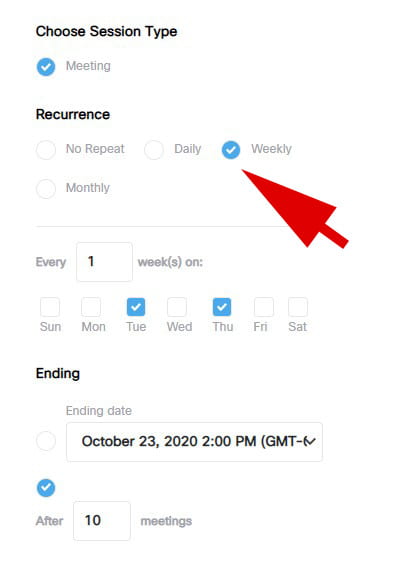 You will receive an email reminder of your meeting and will be able to access it through Webex via HUB. If you want your meeting recordings to be available in the LEARN integration, you must start the session from within the integration. Go to your list of scheduled sessions 'Communication', "Webex' and click "Start" when you want to begin the meeting.
Students will have upcoming meetings automatically added to their LEARN calendars and can access by clicking the listing or clicking the scheduled session available under 'Communication', Webex.

Example of a scheduled session available on the LEARN calendar: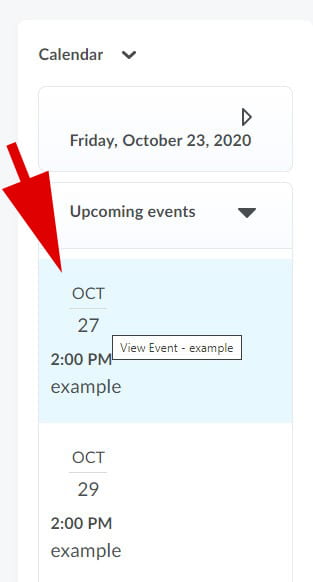 Example of a scheduled session available in the integration available under "Communication", "Webex".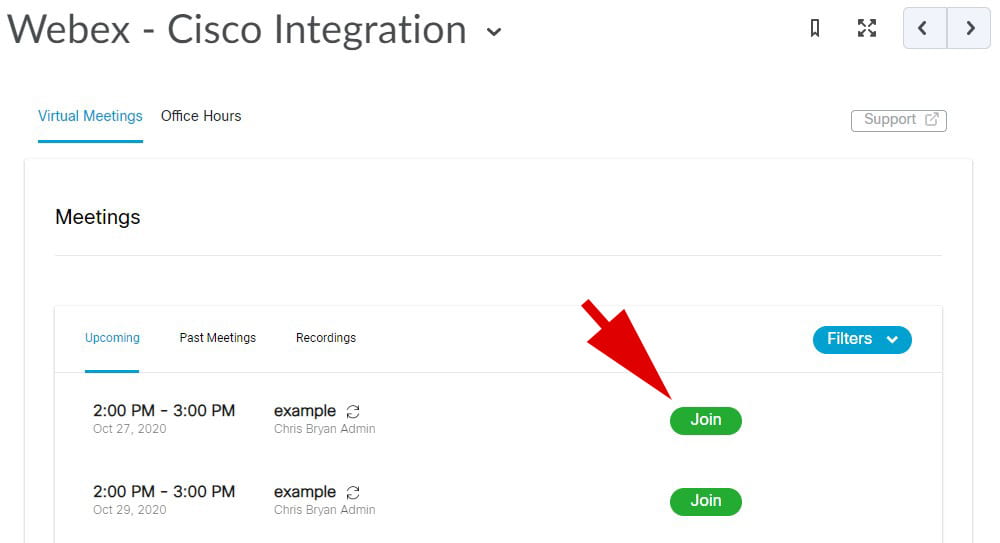 As long as the host of the session launched it from within the Webex integration, the recordings will be available to students by clicking 'Communication', 'Webex' and 'Recordings'.

If a session was scheduled in the integration but was launched either from an email or from Webex via HUB, the recording will be available in Webex via HUB.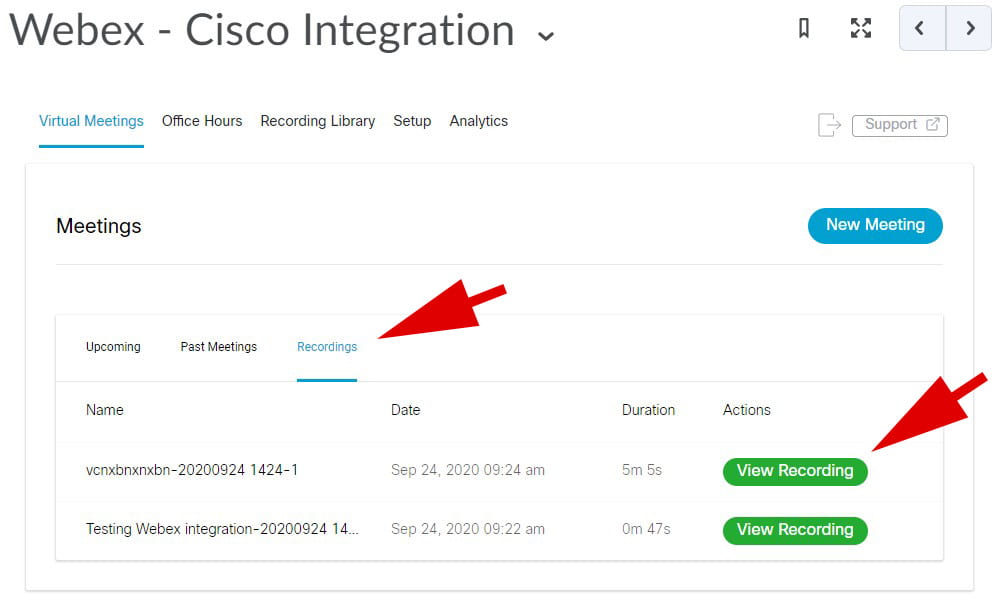 Adding the Webex Integration to Course Content
You can add the Webex integration to a module in your course content area. This is useful if you would like to reference it in news posts using the quicklink options.
Select or create a module that you wish to add the Webex Integration to
Click "Add Existing Activities" and "External Learning Tools"
Scroll down through the options and select "Webex – Cisco Integration"