Create a Microsoft Teams Meeting in LEARN
MS Teams has been integrated into LEARN allowing you to easily set up meetings for your classist to attend.
You can set up the meetings either through the course homepage widget, or through the quicklink tool available in News, Course Content, Discussions etc.
Setting up a teams meeting via the quicklink tool:
1. Access the area you wish to create the content item
i. Access News, the dropdown, and click New News Item
ii. or access Course Content, Content, access a module or create New Module, click New, and Create a File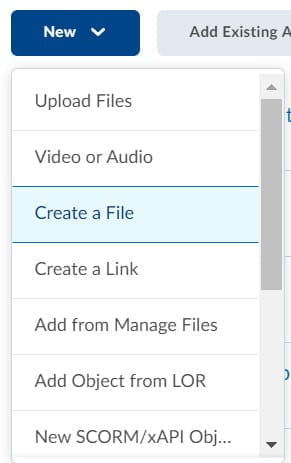 2. You will now have access to the HTML text editor, click the Insert Quicklink icon and click MS Teams Meeting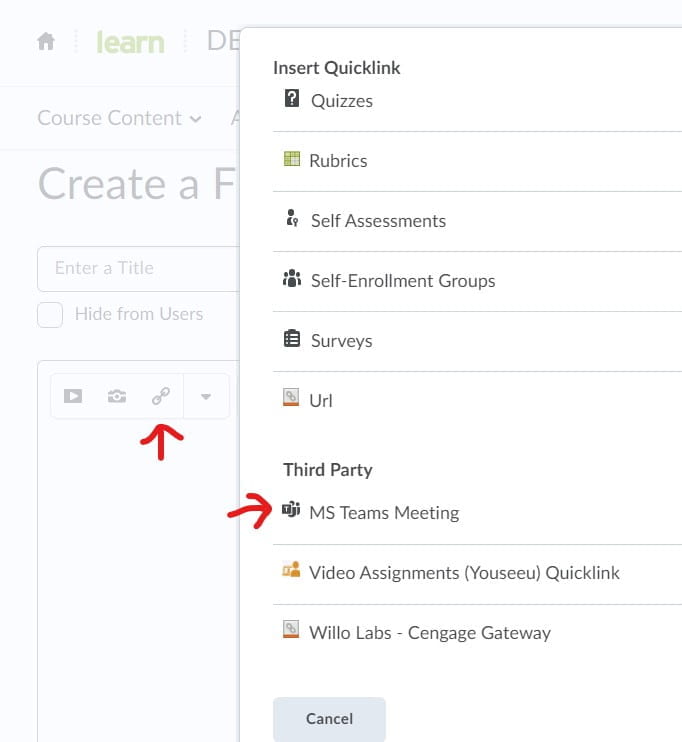 3. Next Sign in to MS Teams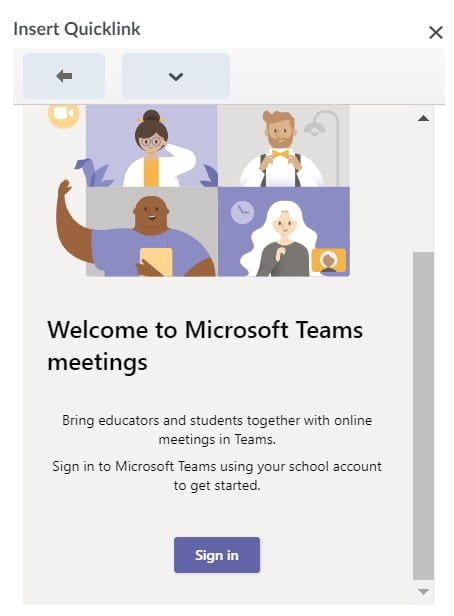 4. Click Create a meeting link, schedule the meeting, and click Create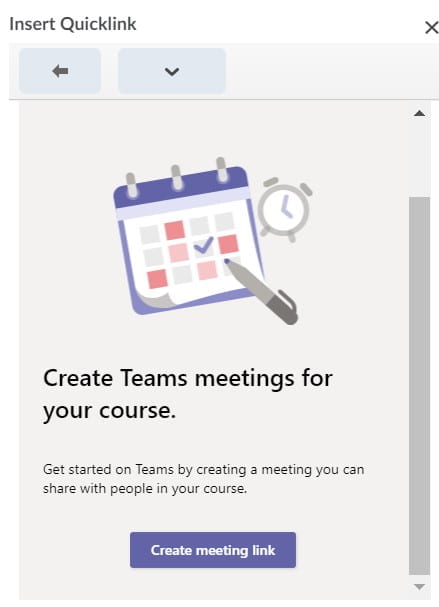 5. Finish writing your news post or content item and publish it for your students.
Setting up a MS Teams meeting via the homepage widget:
1. From your course homepage click Create meeting link on the MS Teams Widget. You can find this widget below the course updates widget.
2. Add the meeting details and click Create
3. next, Copy the meeting link
4. Insert the link into News, Course Content, or distribute it to the students via email.