Marketing Services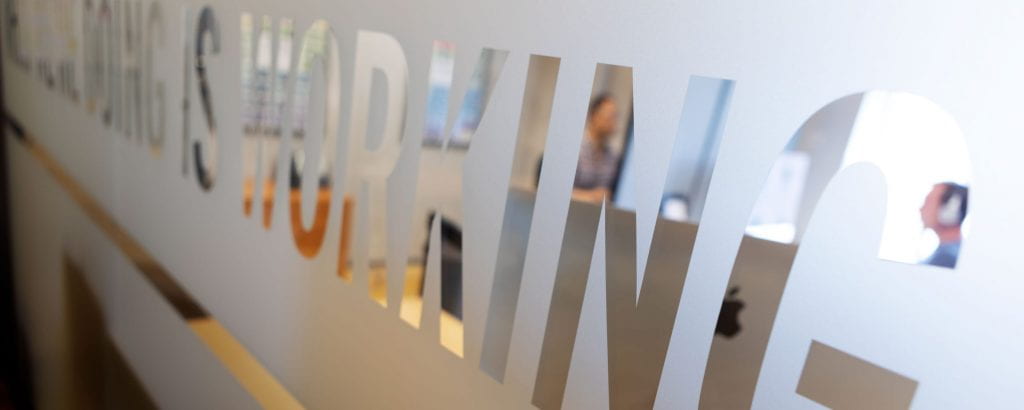 The Marketing and Web Presence department offers a variety of services for internal RRC Polytech departments to ensure that their marketing and advertising needs are met, regardless of the medium.
Looking to download pre-made marketing assets? See our Marketing Toolkit for email signatures, PowerPoints and more.
Services
Update Material for the New Brand
Have material with old logos that you need updated to fit the new RRC Polytech brand?
Submit a Brand Update Request ›
Marketing and Advertising
Need help promoting a program or service? Looking to raise the profile of an upcoming event? We can assist with ad campaigns and marketing materials.
Business Cards
Whether you've just started working at the College or got a big promotion with a title change, we can help you get your new business cards.
Note: Marketing will endeavour to respond to business card requests within five business days. Once your card is approved, please submit the artwork to the Print Shoppe via their online request form.
News and Profiles
Share RRC Polytech story ideas for consideration (for example, newsworthy alumni profiles, student/staff success stories, events, organizational updates, etc.).
Catalogue Changes
Marketing and Web Presence can help create, change, or improve the marketing-related content of the Catalogue, including:
Overview (Description)
Who Should Enroll?
Program Outline
Employment Potential
Note: Technical information, such as dates, fees, course description, and program overview bullet points, should be changed directly by Catalogue editors.
Submit a Catalogue change request ›
Digital Marketing Campaign
If you're able to tell us a little about who you're trying reach and what you'd like them to know, we can find them online! Using networks and platforms for search, display, or social, our team of new media ninjas will help you share with and engage your audiences through highly targeted, results-oriented digital marketing.
Note: To submit digital marketing requests, you'll be asked to suggest images. Please review the RRC Polytech Flickr gallery, find three photos that you would like to appear in the digital ads, and copy and paste one URL into each box below. You can narrow your photo search by typing a program or department name into the search box at the top of the Flickr All Photos page.
Launch a Digital Marketing Campaign ›
Online Events (via Eventbrite)
Whether you're hosting a free event with limited capacity or a paid event for hundreds of guests, we can help set up your event on Eventbrite to make registration easy.
Web
The web is one of the most important marketing tools. We can help you clean up your existing web pages, set you up with a blog and help get you started on social media.
Photography
Of course, a picture is worth a thousand words, so we can also supply photographers to shoot high-profile events, or to take photos of programs and campus life for use in future marketing.
Professional Studio Head Shots
Many College leaders require professional head shots for use on websites or other applications and we've made arrangements to ensure you're able to get a photo taken within your schedule.
Arrange for a Studio Head Shot ›
Video Production
Our department can help you produce a video to promote an initiative or document an event. Please provide as many details as you can, and allow ample lead-up time for coordinating shoots and pre-production tasks.